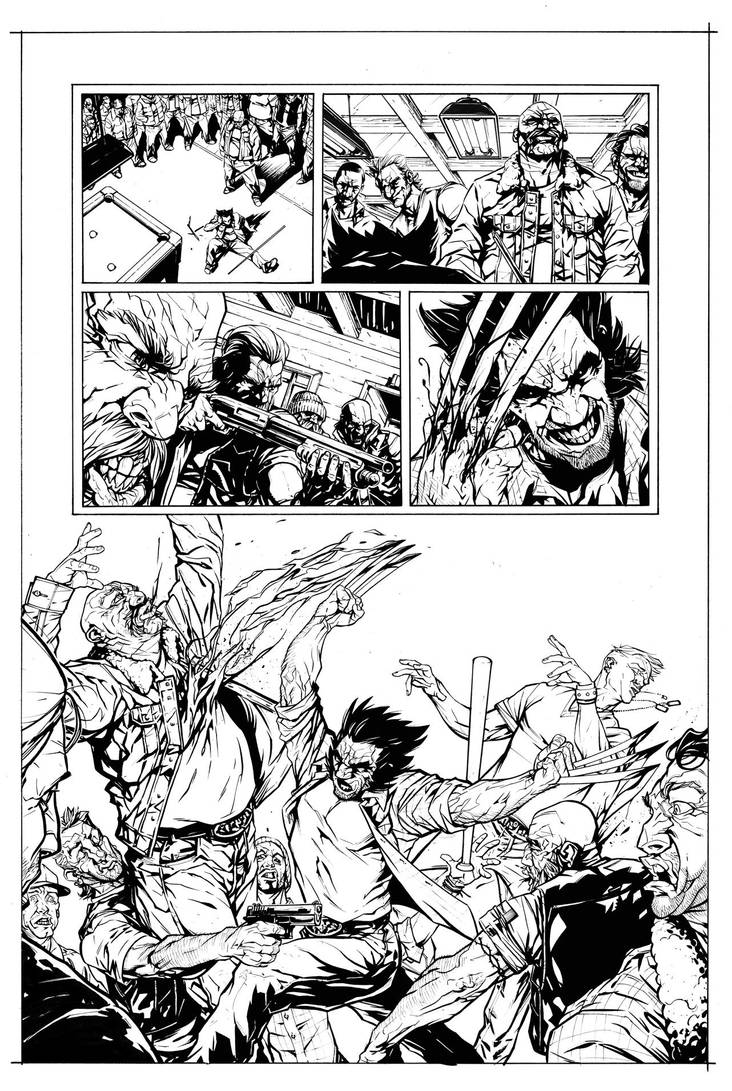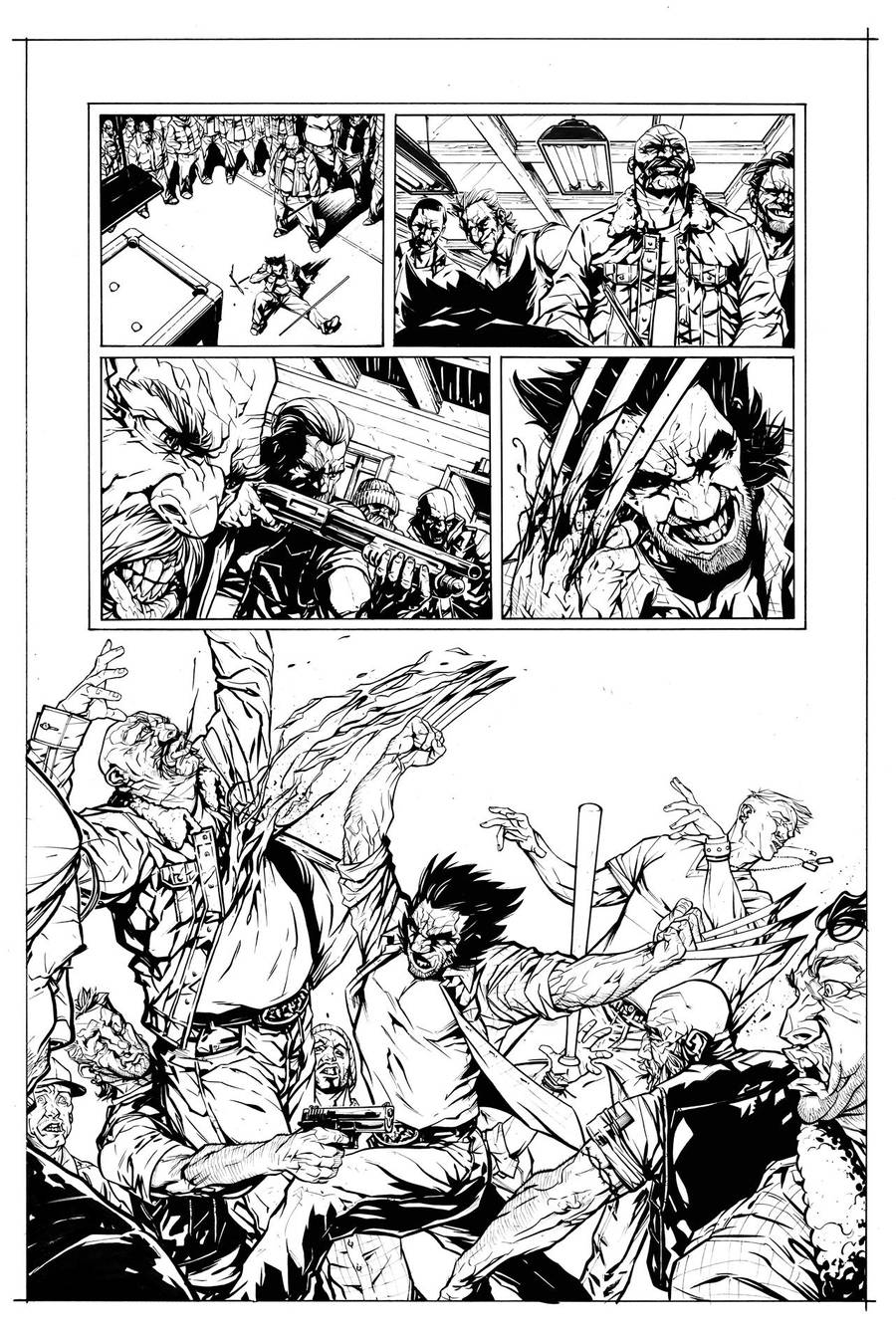 Watch
The 2nd year assignment Wolverine in a bar fight. I never put these online before. Never scanned them before heading back to Sweden last summer. I didn't like them when I finished them neither.
While working on my sketchbook and website I decided it was time to show them anyway. So here you go. I don't know if I'll put the 3rd page up later. We'll see.

Thanks for checking it out!

Wolverine is property of Marvel Comics.

April 2012.

Reply

rather clean artwork.....is taht for exam in Cs?
Reply

Thanks! This was a assignment at The Kubert School my 2nd year.
Reply
Fucking yes. That is all.
Reply

Reply

Pretty damn great Henrik! Love the range in the panels, good sense of depth in 'em too! Awesome
Reply

Thanks! Glad to hear you like it.
Reply

Pretty rockin'. Gotta learn to ink like you! Do you do digital or tradish'?
Reply

Thanks, I still have ways to go. All the inks here are traditional, with some minor touch ups digitally. But I've recently started to do some digital inking. I prefer traditional inks still. Sometimes I pencil digitally though.
Reply

With a Cintiq I'm guessing?
Reply

Unfortunately not. I only have a Wacom tablet. But I'm hoping to invest in a cintiq soon.
Reply

Àhh! Usually when guys say they pencil digitally theyre using a cintiq. I can't quite get the same personal touch with a tablet, its too far away from me for me to work naturally, if you understand.

Anyways, awesome work as always, and good luck with your epic quest to obtain the fabled CINTIQ!
Reply

Yeah, I definetly understand. I still have some problems with it but it's becoming a little easier. Nothing beats traditional though.

Thank you! I really appreciate it. Take care!
Reply