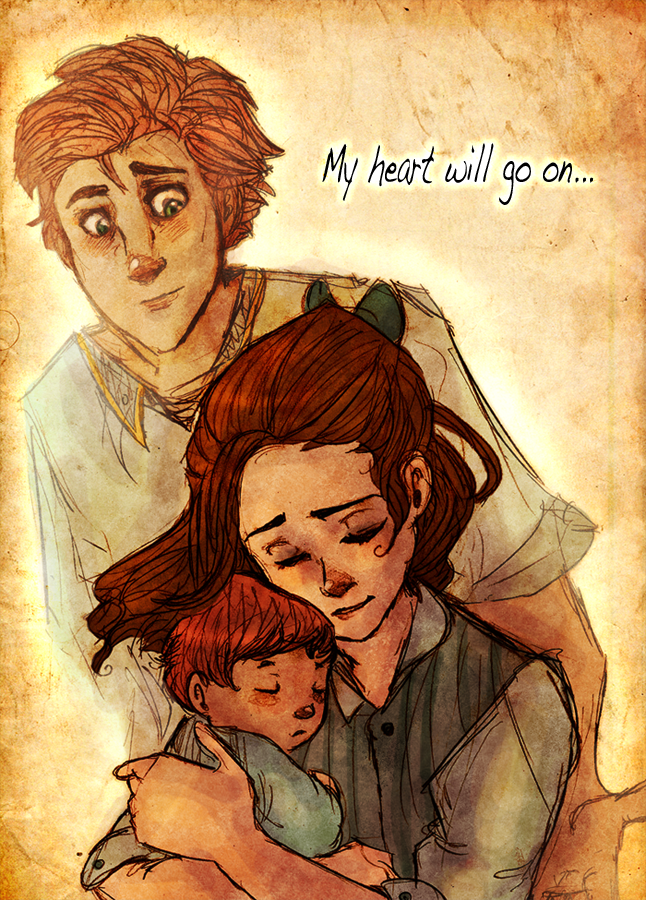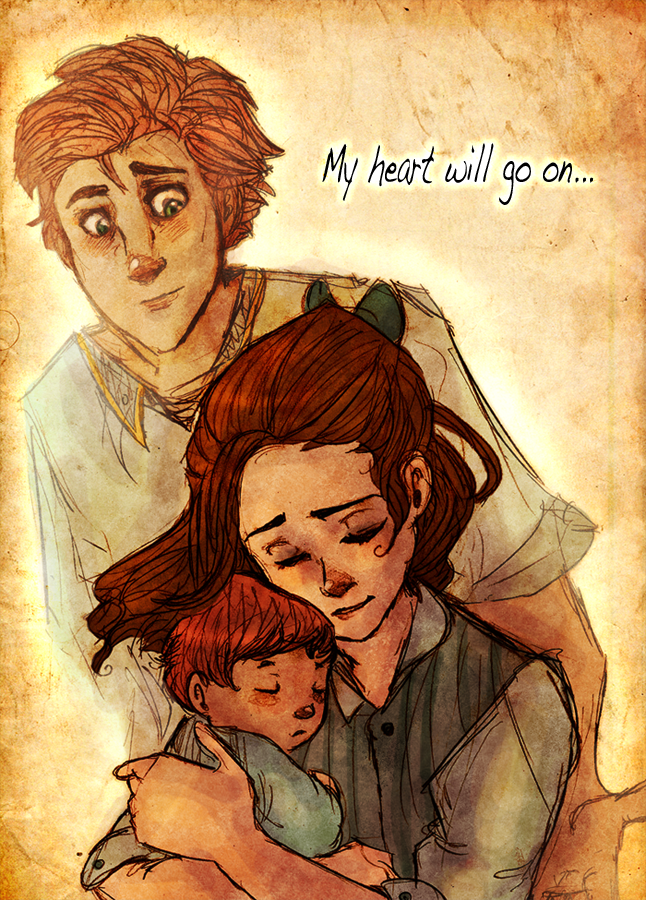 Watch
SPOLERSSSSSSSS
....
ok, I warned you guys. Man, I'm getting so dorky about this whole 'next generation' Hunger games stuff. Jeezum.
...Anyways, this is Annie holding her son, with the spirit of Finnick watching over them. Yes, corny I know. But I still love the whole idea of her giving birth to his child after he dies.

oh, and since Suzanne Collins doesn't seem to like naming her characters, I took the liberty, once again, to name their son;
Ajax O'Dair:
Age Depicted in Picture: 1 year old
Hair: Russet Eyes: Blue
Takes more after his mother as far as his somewhat shy nature, but he has a mischievous side, too. High energy, independent, ect.
Name, art (c) me
Characters (c) Suzanne Collins