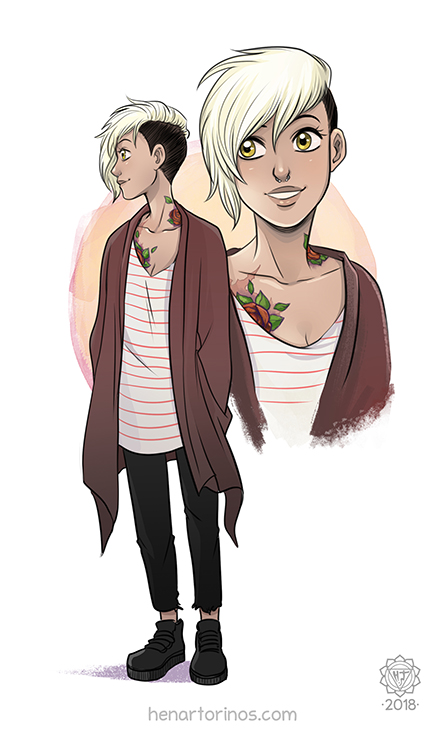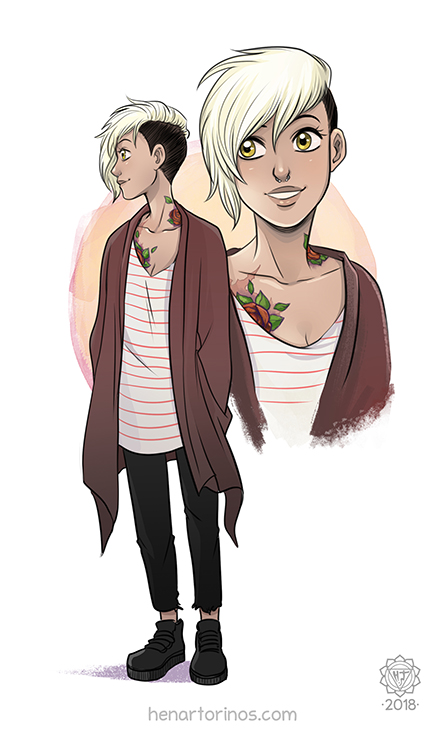 Omg! It's alredy been more than a year since my last post here!
Looks like I fell into the social media trap and I'm not updating my DA anymore. I'll try to keep you updated but sincerely, I'm much more active in my other sites. Please, if you are around, you can also follow me at:
>>>Facebook<<<:
www.facebook.com/henartorinosa…
>>>Instagram<<<:
www.instagram.com/henartorinos…
(I think this is where I post the most, but I share everywhere else too)
>>>Tumblr<<<:
henartorinos.tumblr.com/
>>>Twitter<<<: @ henartorinos
Here is Iyari at 21. She has her full mohawk dyed in a platinium blonde and has covered her burnt marks with tattoos, which makes her feel less self-concious and more confident about herself.