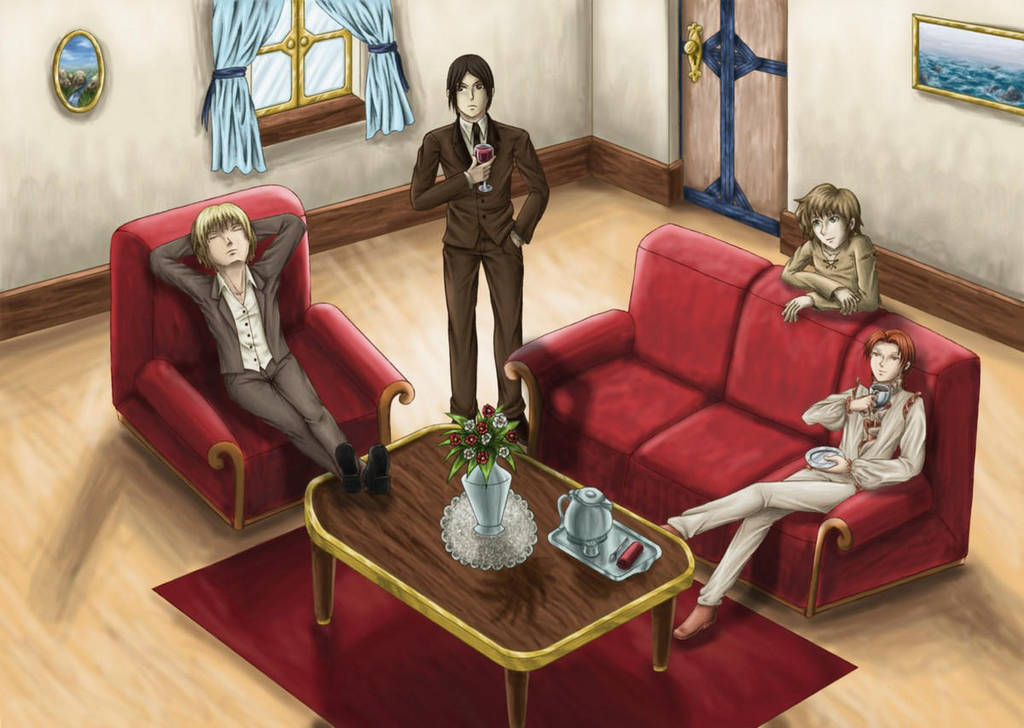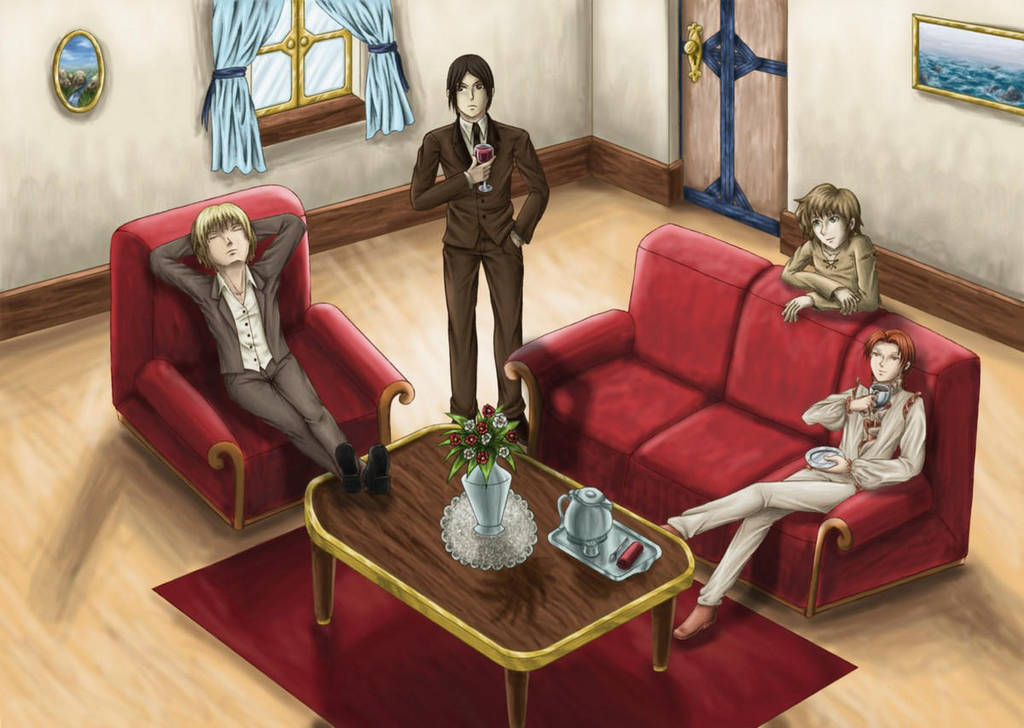 Watch
Finally done with it. Been working slowly because playing Tales of Xillia 2 instead of drawing, but here it is.
I'm not used to draw this kind of stuff, but I tried. I'm kinda disappointed because I had fails here and there, especially with the proportions, poses, and perspective. The only thing not completely messed up are the paintings on the walls. Also, I wanted to add some patterns on the sofa/walls/carpet, but it already took long enough like this, so I just went for simple colouring. It was fun to do though, and good for practice.
Anyway, Art for the little
raffle
that

is holding in the group she owns for her original story Diviners of Runawynd. Thus, the characters belong to her.
I think I already said that before, but don't hesitate to check it out and participate to the raffle too!

OMG asdfghnnnggghh THIS IS SO BEAUTIFUL MY DEAR!!


This is such a great surprise, I absolutely LOVE it!! Oh you did such a great job, what are you talking about?! The room is super gorgeous - it is EXACTLY as I imagined it! And I love how you did all my boys! Ahh they're so cute!!

All the thought and detail you put into it is really amazing, and I'm so so honored that you decided to make something for me like this!

Thank you sooo much, I really really love it! It is my treasure~

Reply