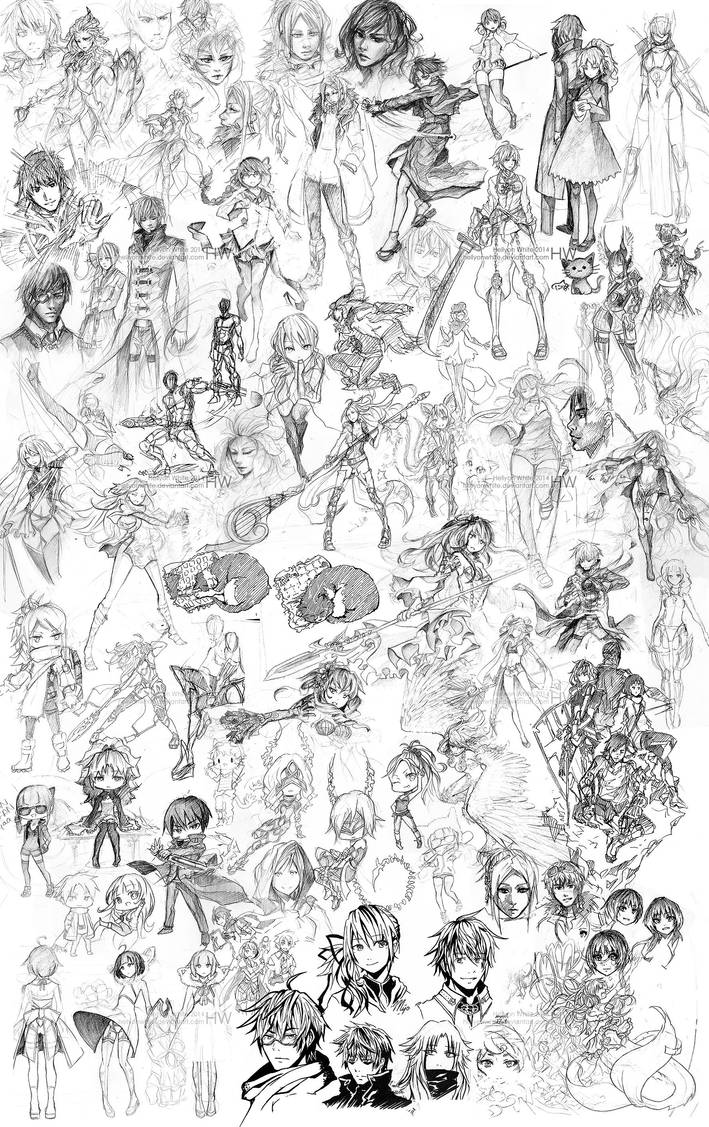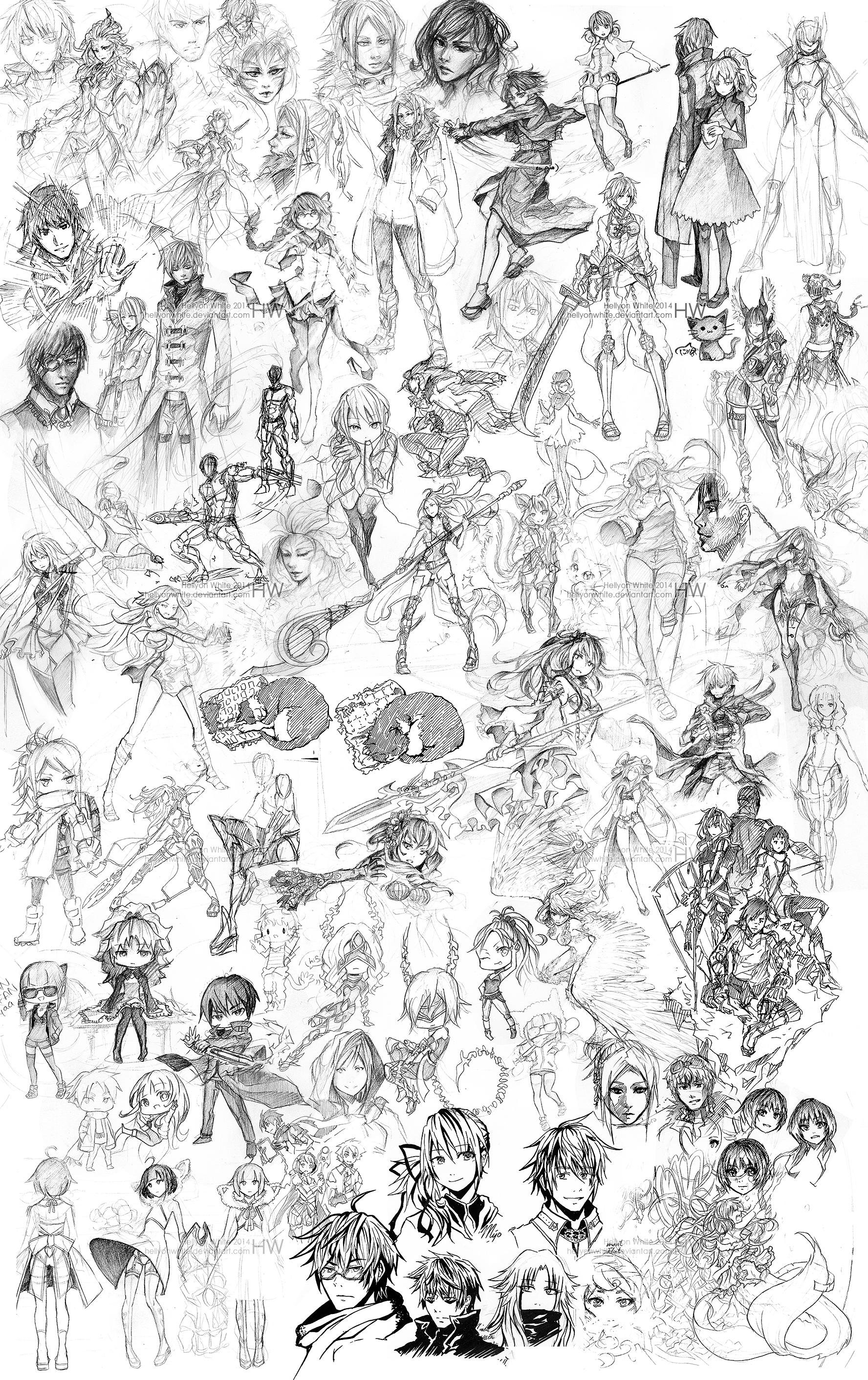 Some really random doodles from this year (and some from 2012 too I think...?).

I'm completely unable to stop drawing while in class so I get lots of random sketches in random papers and notebooks, and decided to put them all together now that the new college year is beginning.

I'll upload more like these from time to time when I get enough new ones again!

If you'd like a pencil commission let me know : D I'm always open for those.

Me encantan los bocetos, me resulta que tienen mucho más sentimiento que los dibujos acabados...
Reply

Sí, me pasa igual! Tienen mucho del dibujante en mi opinión, pero no sé si voy a hartar a la gente si subo muchas cosillas a lápiz jaja.
Reply

Very nice! I love it

Reply

You did ittt! Whee~ This is really cool to see, I'm especially liking the dynamic/flowy stuff. That harpy lady and the group shot right of her (because composition!!) are my faves in this batch.

I totally need to do more dynamic/flowy/hard stuff sketching. ;A;
Reply

Flowy things are so relaxing for me to draw while distracted ; v ;
And I actually plan to finish that groupshot one day! But uhhh I say that about so many drawings that who knows LOL it might never happen qq
Reply

Ooh, that would be nice to see! But hahaa, I know the feeling. I've got a ton of stuff sitting in my folders and it's always a lot easier to sketch something new than finish a thing! So I either need to level up my dedication or get good at super fast coloring methods haa.
Reply
Reply