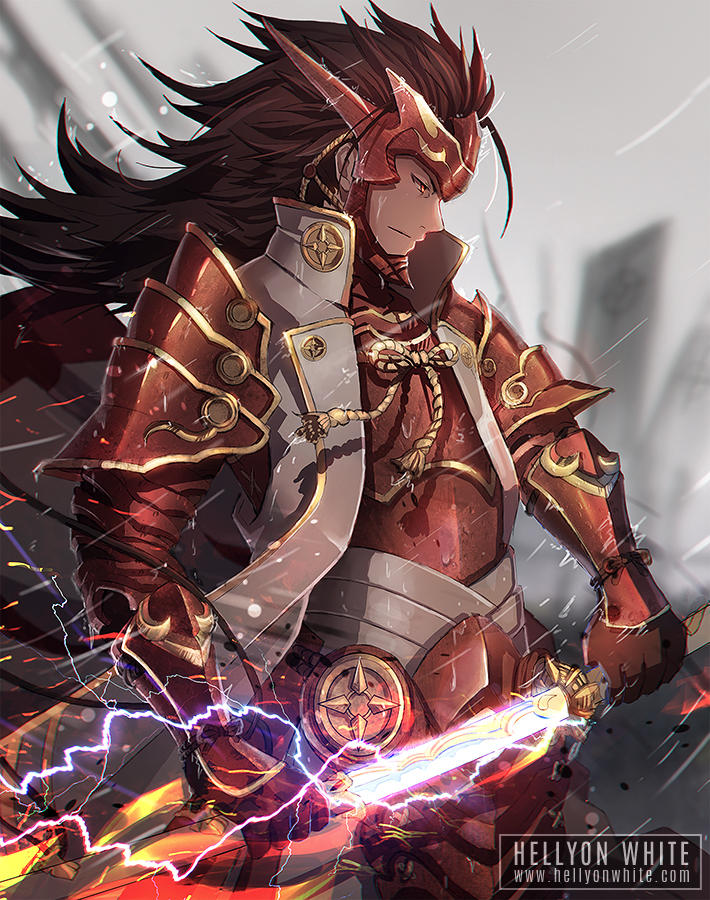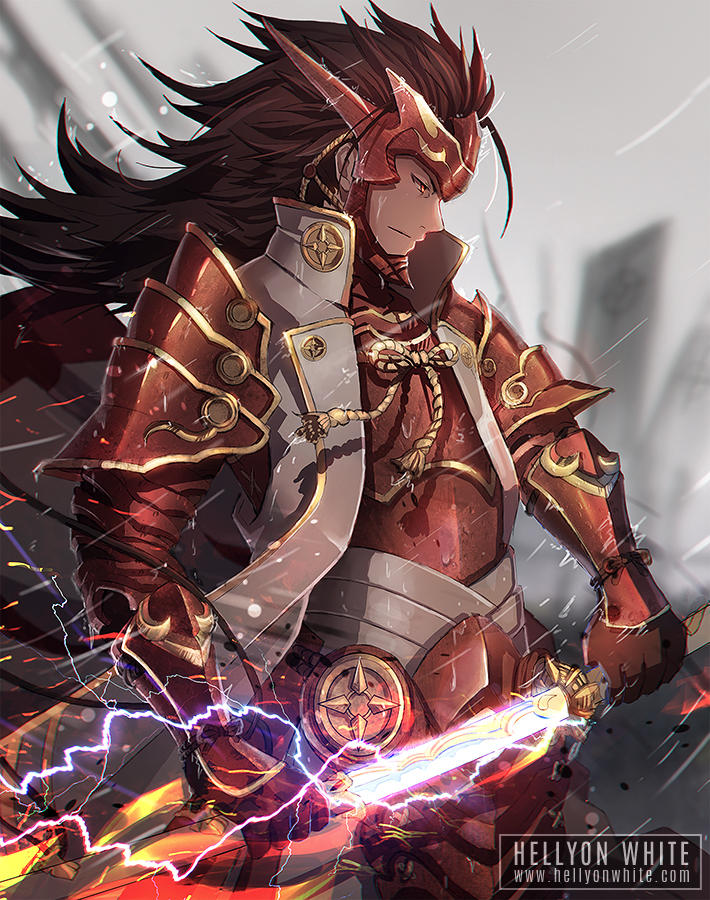 Ryoma from Fire Emblem Fates!
Hope you like it

www.hellyonwhite.com
This is a very nicely composed piece. You balanced the activity in the bottom left corner evenly with the open space in the top right corner; gives it good balance. Raijinto looks shockingly beautiful (bad pun I know), as does Ryoma's armor. Everything is rendered well and the shading and highlights give the piece a lot of life. Even though he's standing still I can feel a lot of energy emanating from this art. The background colors, sweeps of rain, and flow of his hair all make me feel like this is taking place on a cold and dreary battlefield, which compliments Ryoma's sorrowful but fierce facial expression.

Also lobster onii channnn. He's beautiful~ wonderful work!
The Artist thought this was FAIR
21 out of 21 deviants thought this was fair.