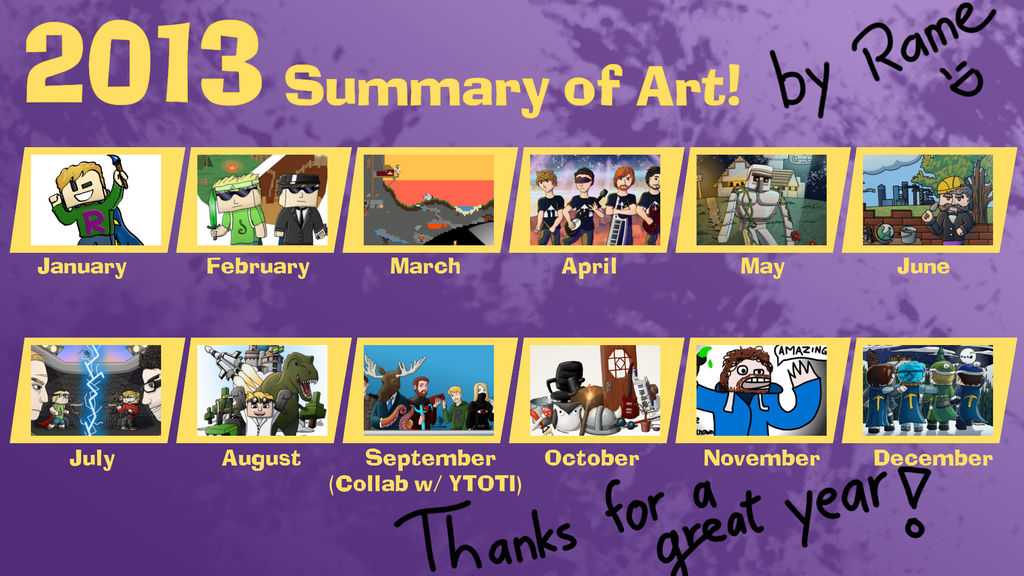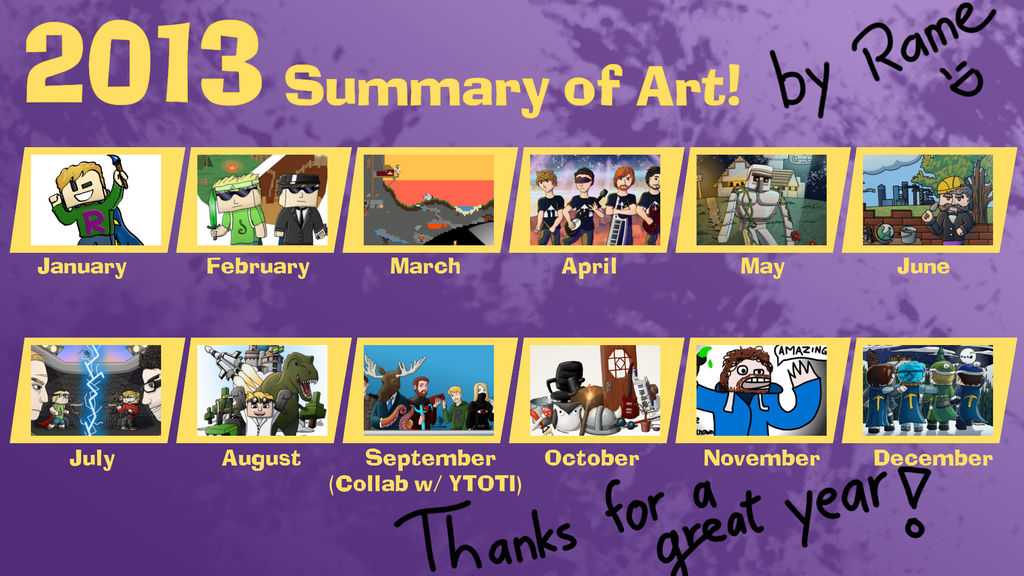 Watch
Nearly one year ago I first started doing digital art using a drawing tablet. I think it's fair to say I've improved quite a bit over the months :3 Now, let's see what 2014 has to offer!
As you can see on the pic, the September drawing was a collaboration with the wonderful Ytoti! Check out her amazing artwork over here: ytoti.tumblr.com/ ytoti.deviantart.com/
(Almost) all of these pictures can be found in my gallery, some of them come with a speedpaint video as well

Happy New Year everyone!