Our next interview takes us to the talents of Warren Louw, representing the Gauteng region

He was kind enough to give us a moment of his time to tell us about himself and his skillz.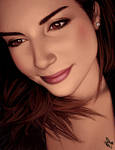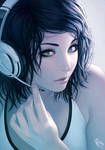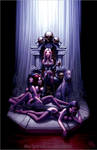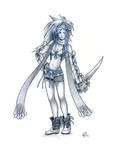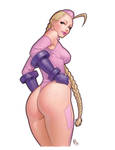 And away we go

A BIT ABOUT YOURSELF:

So I take it your name is Warren Louw. so tell us about the rest of yourself, age, family, where are you from in South Africa etc...?
Hmm... Ok well I was born in Cape Town on Jan 13, 1985, which makes me 24 years old today, but my dad found work in JHB, so at the age of around 10 we all moved up here and have been living here ever since. As for the fam, I have parents that are still together (surprise!) and a sister (b2spiritcat.deviantart.com) who is obsessed with photography. Things are generally good between all of us, so Id say the family is a healthy one for the most part which have actually had a very positive influence on my art since they all have an artistic eye. So getting a 2nd opinion from one of them on something Im not entirely sure about is always a help!



Any other hobbies bedsides drawing?
Well I used to play a lot of soccer in high school and even joined the Randburg U17s for a while as goal keeper which was an passion of mine. So soccer will always be around even though I might not have as much time for it anymore. I also got into playing the guitar late in high school too, so thats been around for a while. Then about just over a year ago I started Kung fu in Fairlands, which Im totally loving! I also am quite into researching all things metaphysical as well which includes reading, downloading and listening to radio interviews while Im working on art and so on... Other than that, just the usual Playstation gaming, listening to music and watching movies.

What do you do for a living?

Im a freelance artist. Im quite versatile, so I pretty much do whatever the client wants in whatever style they need, from realism, to comic-like art, and most of what those areas hold. I do tend to get quite a load of storyboard work for tv commercials in SA, so that always helps loosen and quicken up my art.

You watch sport? If so who's your favourite team?
I dont exactly watch much sport, just whatever is on in the background mostly when it comes to internationals in cricket and rugby, then randomly some European club football (Real Madrid and Barcelona are great to watch). Im not very religious about it at all and since my computer is just a few meters away from the TV Im normally on it doing my own thing anyway.

Favourite movies? Games? TV series?

Oh bigtime! Im not too restricted by genre at all. I really had a connection with The Last Mimzy, The Matrix, Pans Labyrinth, Garden State, Lost In Translation, The Butterfly Effect, Donnie Darko, Before Sunrise, Before Sunset, The Notebook, Amelie, The Nines, V for Vendetta, Wall•e, Tropic Thunder, Click, and then I just gotta love Borat, Kung Fu Hustle, Shaolin Soccer, Grandmas Boy, Just Friends, and those kinds of movies.
I love my PS3. Im big into all the Metal Gear Solids, Resident Evils, Silent Hills, Devils May Crys, Zone Of The Enders and Kingdom Hearts games. I also thoroughly enjoyed Uncharted, Dead Space, Assassins Creed, Motor Storm and the Burnouts.
As for TV series, These days I hardly watch TV at all. The only series im huge into right now is Fringe. I couldnt care about any other series to be honest.
______________________

ART RELATED STUFFZ:

Obvious first question, how long have you been into art?
Ever since I can remember actually. Ive always enjoyed drawing, but didnt realize I had something more working for me till I was about 9 years old. I only started taking it seriously though when i was about 13, then a couple years later I got bored of it and got into other hobbies. Then later at the age of 17-18, I really started taking my art seriously when I realized that art was what I wanted my life to focus on.



Were you professionally trained? Did art in highschool? Taught by a master living in the mountains? Self taught?
Haha! Well I did go to the National School of the Arts in Braamfontein for high school, but unfortunately they don't teach you anything about creating art or how to become a better artist. The good thing about going there was that it just gave you more time to do art compared to academic schools.
Long story, short. I am where I am today because I have a lot of experience just copying realism and my favourite artists (ever since I can remember till about 17 years old), but since I realized I wouldnt get far by doing just that, I decided to teach myself how to draw out of my own head (since at that stage, I really couldnt do that) by studying realism and my favourite artists to help try develop my own style. I was aiming for something a little more unique compared to all the generic artists I was coming across. So after a few years of much hell and frustration, studying and trying to create my own art that I was actually happy with, 2008 came my way. Now things started taking form from all my experience from prior years, especially the year before, experimenting with different styles, and techniques including all my experience with storyboarding over the years. Also being an absolute perfectionist, to the point where its referred to as OCD is also a big key factor! Patience and "craziness" will get you very far. 



What do you prefer? Digital? Traditional?
Both have their pros and cons. I used to be all for traditional, then I merged the two, now I work fully digitally. Its just more convenient in this digital age. If you know what your doing the results are definitely good enough to simulate aspects of real mediums which keep your work from looking too synthetic.

What drawing tools do you use?
My hardware consists of a 24" Apple iMac running at 2.8 GHz, with an A4 Wacom Intuos 3 working in Photoshop CS3. Then when I work on paper, I stick to my lead holders - Faber-Castel TK 4600 with 2mm lead, a Lamy with 3.15mm lead, and the occasional 0.5 clutch pencil.



So how do you go about drawing one of your regular pieces? You start with paper to pc? Everything on pc?
These days, I do both the pencils and colours all in Photoshop. I normally start out with a rough sketch and then work over it with another layer creating the final pencil work ready for colouring.

Your knowledge of anatomy is amazing, what's your secret?

Firstly you have to know in detail what you find attractive, then you gota find it and study it! Im into the more delicate curvy girls. I dont dig too much super hero-like definition. What 1st introduced me into understanding anatomy better was studying J. Scott Campbells girls. From there Ive worked on my own personal understanding by studying images of models from all over the net. I honestly do still have to work on gathering a much better understanding though.

Your work is full of rich, eye catching colors. How do you go about choosing a colour scheme?

Once again you have to know what you want to achieve when using colour, and make sure theres a balance, which is very important! I keep my colours to a minimum, and dont add colours that will only cause conflict between one another and fight for dominance. You want the colours to resonate with each other and live in peace and harmony. I either decide if I want the artwork or character to come across with a warm, neutral or cool look, and I take it from there. Just getting your skin colours right will relieve a lot of pressure off the colours youll have to use when working on an outfit. I work with black or white or both in almost every outfit, and then I'll add 1 or 2 colours, maybe 3 at most and thats all I really need.


What's your opinion on use of reference?

If you need it to finish the job, find some and use it! Dont let pride get in the way, your only doing yourself in. My usage varies a lot. Sometimes I use it, and other times, when the asking demands of the artwork arent as high (by my own terms), I dont need it. The more you draw from reference, the more youll learn and eventually you wont have to use it as much, but there should always be a place open for using it because you can never learn enough.

So you have any inspiration you draw from?

A great artist in itself can be enough to inspire me and feeling I could always be much better drives me too. As for what inspires my content, Id say thats gotta be beauty. Beauty thats able to hit a deeper level.

Favourite artists?
Thats got to be Adam Hughes, J. Scott Campbell, Gil Elvgren, Takuji Kawano, Range Murata, Shunya Yamashita, and Tetsuya Nomura, each for their own mastery of certain aspects.



You listen to music while you work? If so whats your favourite tunes?
I have far too many favourite tracks, but heres a few favourite artists:
Coldplay, The Smashing Pumpkins, Radiohead, Snow Patrol, Embrace, New Order, REM, Muse, Marilyn Manson, Foo Fighters, Kings Of Leon, Massive Attack, Manic Street Preachers, John Digweed, Moby, Mylo, The Prodigy, Sigur Ros, Royksopp, Way Out West, Daft Punk, BT, Keane, Feeder, Bjork, Frou Frou, Fort Minor, Atmosphere, Pendulum, Hans Zimmer, John Williams, Harry Gregson-Williams, Gipsy Kings, Ella Fitzgerald, Michael Buble, and many more...



Congratulations on getting your Artwork of Street Fighters 'Cammy' into the Udon Street Fighter Tribute book, what inspired you to do it?
Thanks!

Well Ive hardly entered any art contests in my life, so when my buddy showed this one to me, I was sold. Content is very important to me and this was something I was completely willing to take part in since there are some hot SF girls I could give my own interpretation of. Oh, and be sure to keep an eye out for my Felicia entry in Udons upcoming Darkstalkers Tribute book!

So how's about some art advice, any tips for us to improve our own work?
I find that too many artists hoping to make it with art draw far too much out of their own heads in the beginning without the guidance of reference. This sets in bad habits which can be hard to undo. Ive copied plenty in my younger years, and used a load of reference through the years, and its only helped me. Artists need to be aware of the real benefits of copying and using reference. Its only going to level up your skills when you get to your own work. Hey, if its good enough for the masters, its damn well good enough for you.



If you're not already, would you like to go into a career of illustration? If so what would be your dream job?
Well I am currently freelancing, but I would love to do comic, magazine and book covers. Honestly it doesnt matter what form or shape it takes, just as long as I can carry on drawing girls (and guys if I have to. haha) and it reaches and inspires artists and people around the world. I want to be fully utilized and earn enough to live comfortably.


RANDOM QUESTION

Ok now for the killer question:
In a fight between Superman from DC and Goku from DragonBall Z, who do you think would win? 

Haha! Hmm... Isnt this interview long enough already?

Ok last question:

Anywords of wisdom you'd like to leave with us before you carry on taking the artworld by storm?
Understand what your doing and why your doing it. Nothing is random. Everything has a purpose. Practice a lot, copy whatever you can (just never claim it as your own original work - it's just for practice!), and make use of reference when you need it! Be humble. Arrogance will obstruct you a lot. It breeds complacency which prevents advancing to higher levels, and also negatively charges your attitude towards other artists. Aim high. Aim beyond whats ever been achieved in art. Learn from other artists around you. Art is about self expression and reaching new undiscovered levels within yourself. Its NOT about being better than someone else. There will always be someone "better" than you, so that isnt the point. Try find your own style. Wont be easy, but reaching high never is, and most of all, you have to make sure that your enjoying and loving the art that your creating!
So to all my fellow South African artists, lets get SA on the map!