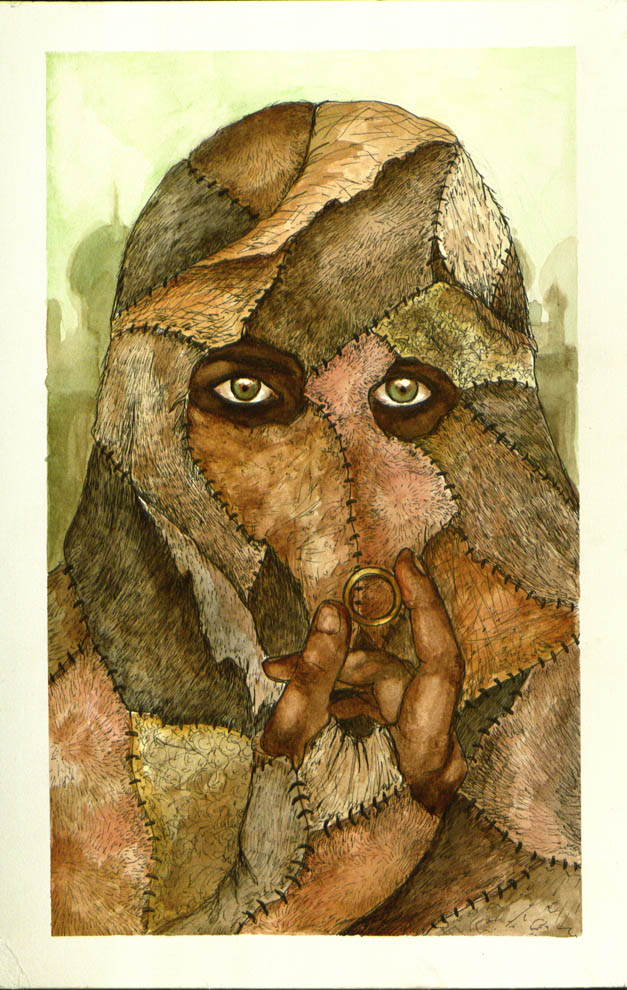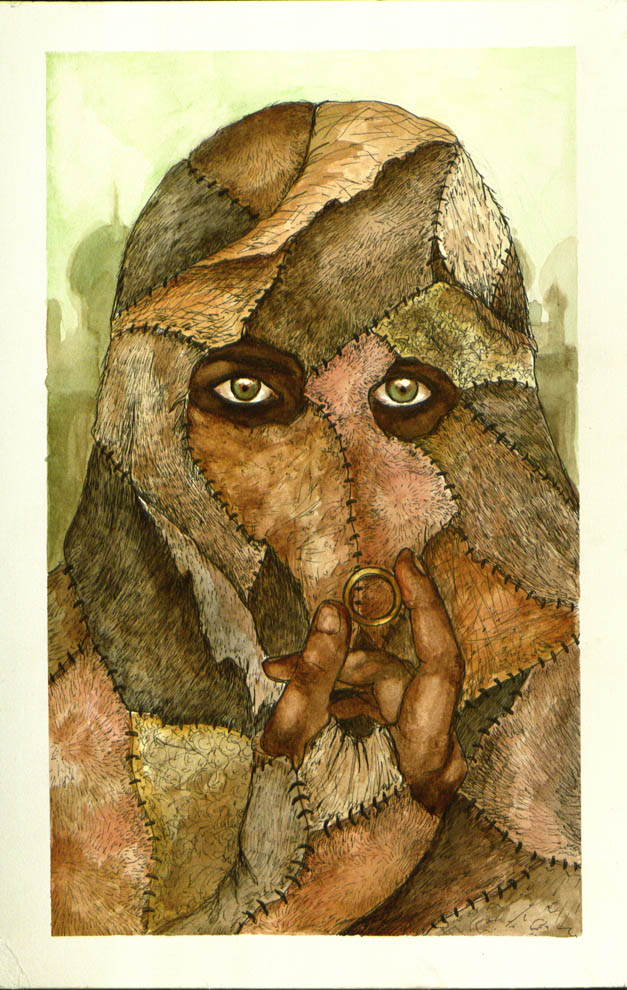 Watch
"My name is Juleidah for my coat of skins
my eyes are weak, my sight is dim
my ears are deaf, I cannot hear
I care for no one far or near."

Pen and watercolor on illustration board. This is an illustration for an Arabic/Indian variant of the somewhat obscure fairytale called "Princess Many-furs", "Catskin" or "Donkeyskin"... this version is called "The Princess in the Suit of Leather". It's a great story and if you're interested in reading it, I'm pretty sure you can get it online. The little rhyme above is what Juleidah says when anyone asks her anything (it's all a lie...she can hear and see you just fine). She's holding a golden ring which is important to the story.

I think Juleidah is a beautiful name.