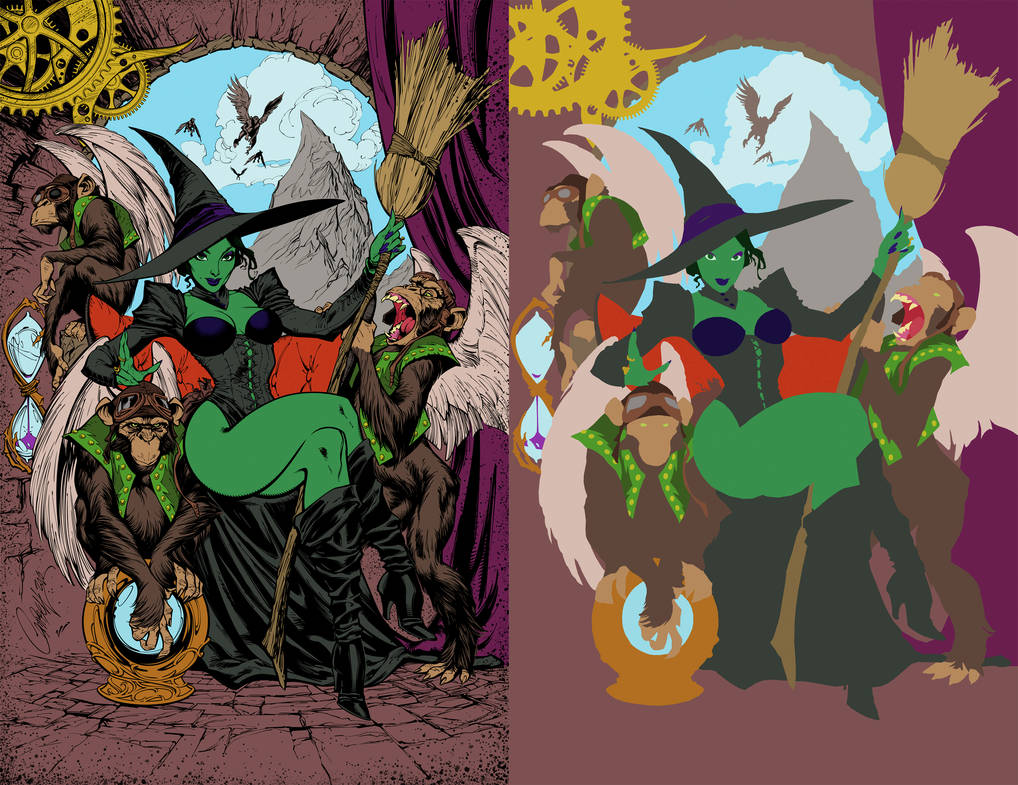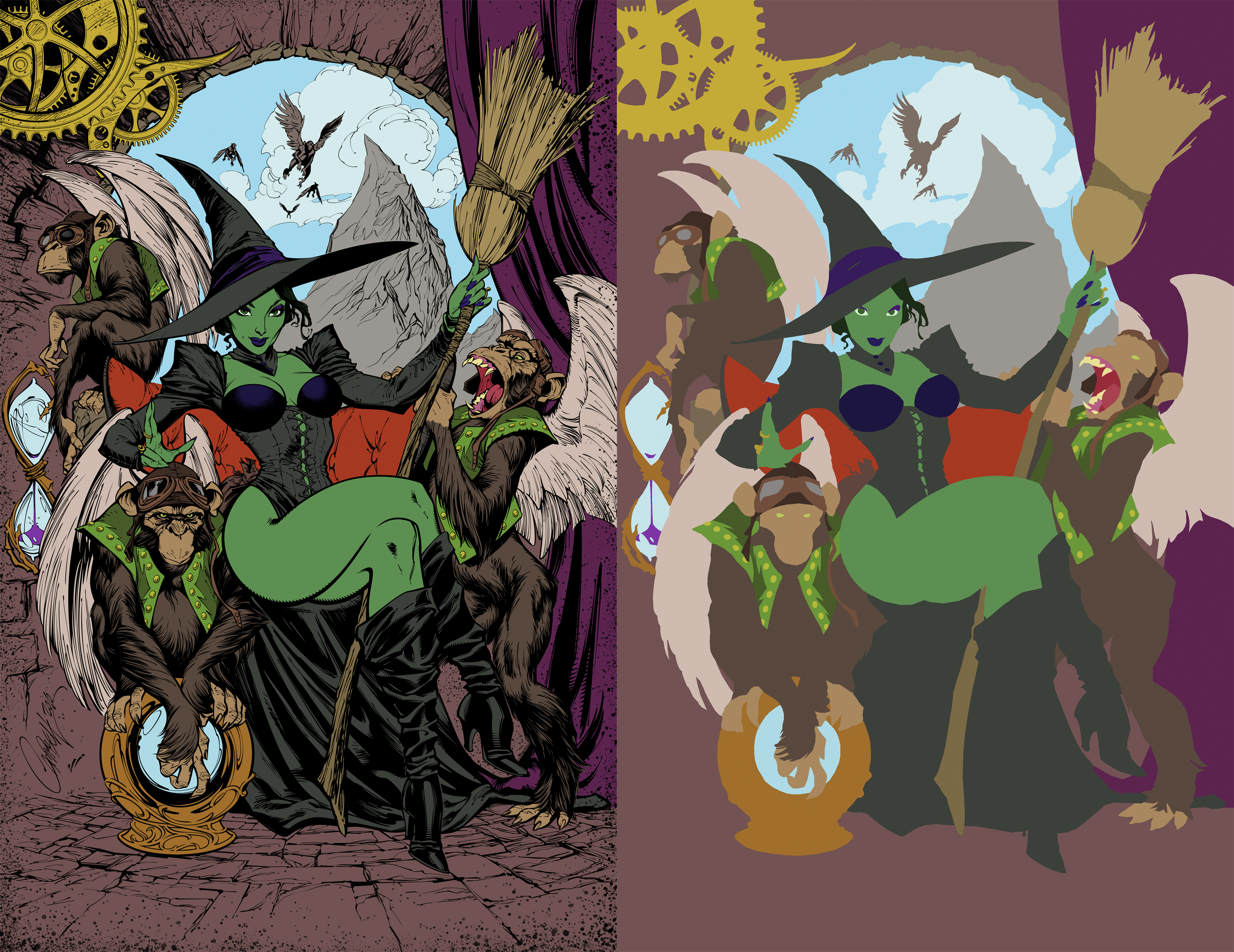 Wicked Witch of the West from "The Wonderful Wizard of Oz". Honestly I don't expected that she will be so pretty, but well, if She-Hulk can be sexy in green then why can't Witch of the West?



Very cool lines and inks by

Digital re-inking by

Flats by



Feel free to use my flats if you like it! Just tag me, please. And, of course, if you have some critique, please, feel free to share it, I will be extremely pleased!