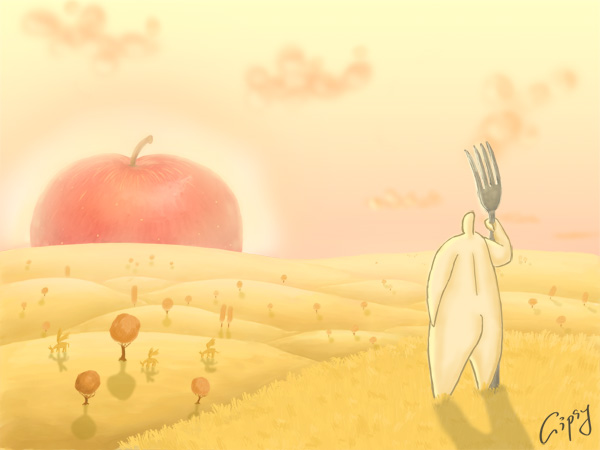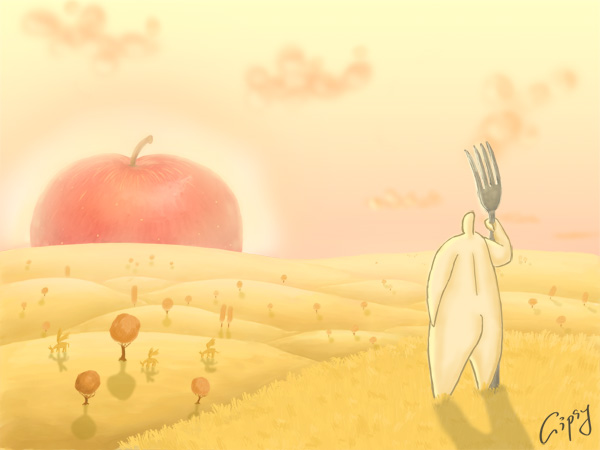 Watch
*_*

************

If you asked me who are Threemen,
I would say
They are clouds.
They are nothing
And they are everything.
Three. One. Or none.
May be they are Mother Nature.
However they are more like children.
No words.
Just play. Dance. Sing.
They live. That's it.
Threemen are the Game. Joy. Love. Freedom.
That's easy, isn't it?

haha, this is odd

. I really enjoy the soft colors and the weird consept, this could very well be a illustration for some magazine I think.
Reply

thanks!) i'm thinking about illustration, but now with this pictures I create some new world, may be kind of ideal world for me. Hope some other day an apple or something else will fall on my head & i'll get able to write a book about Threemen.
I'm too lazy to comment every picture of you, I like a whole bunch of them, though. All your characters are really cute & the colors make me envy. Wish you good luck with your art!

Reply