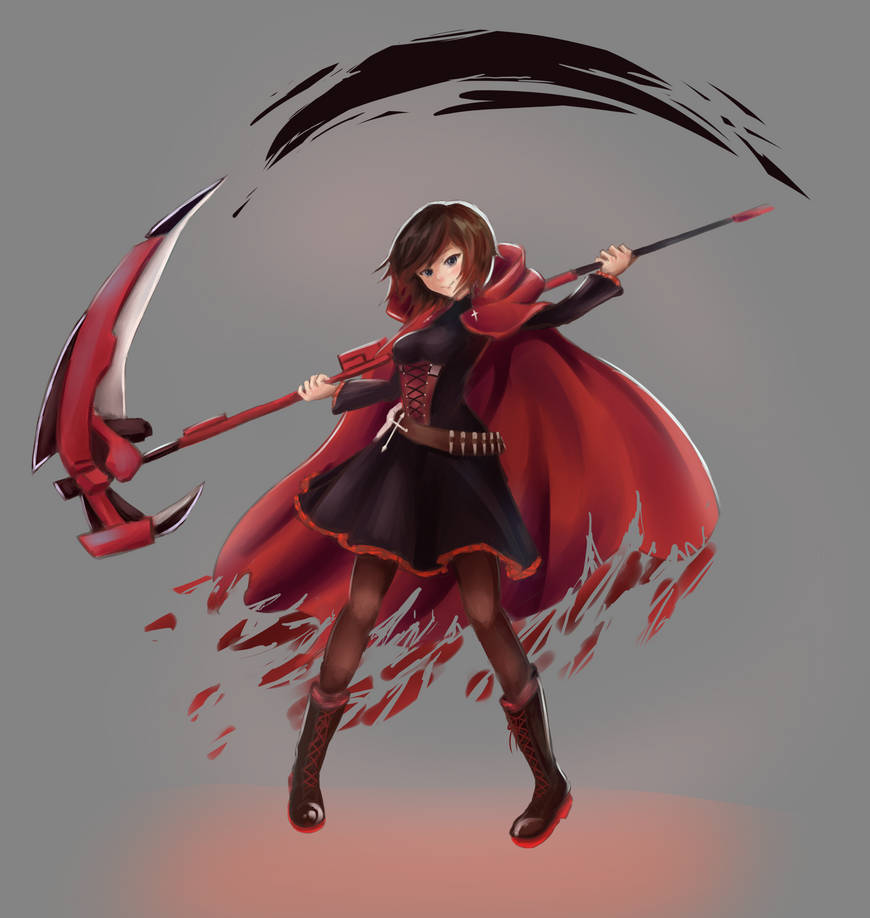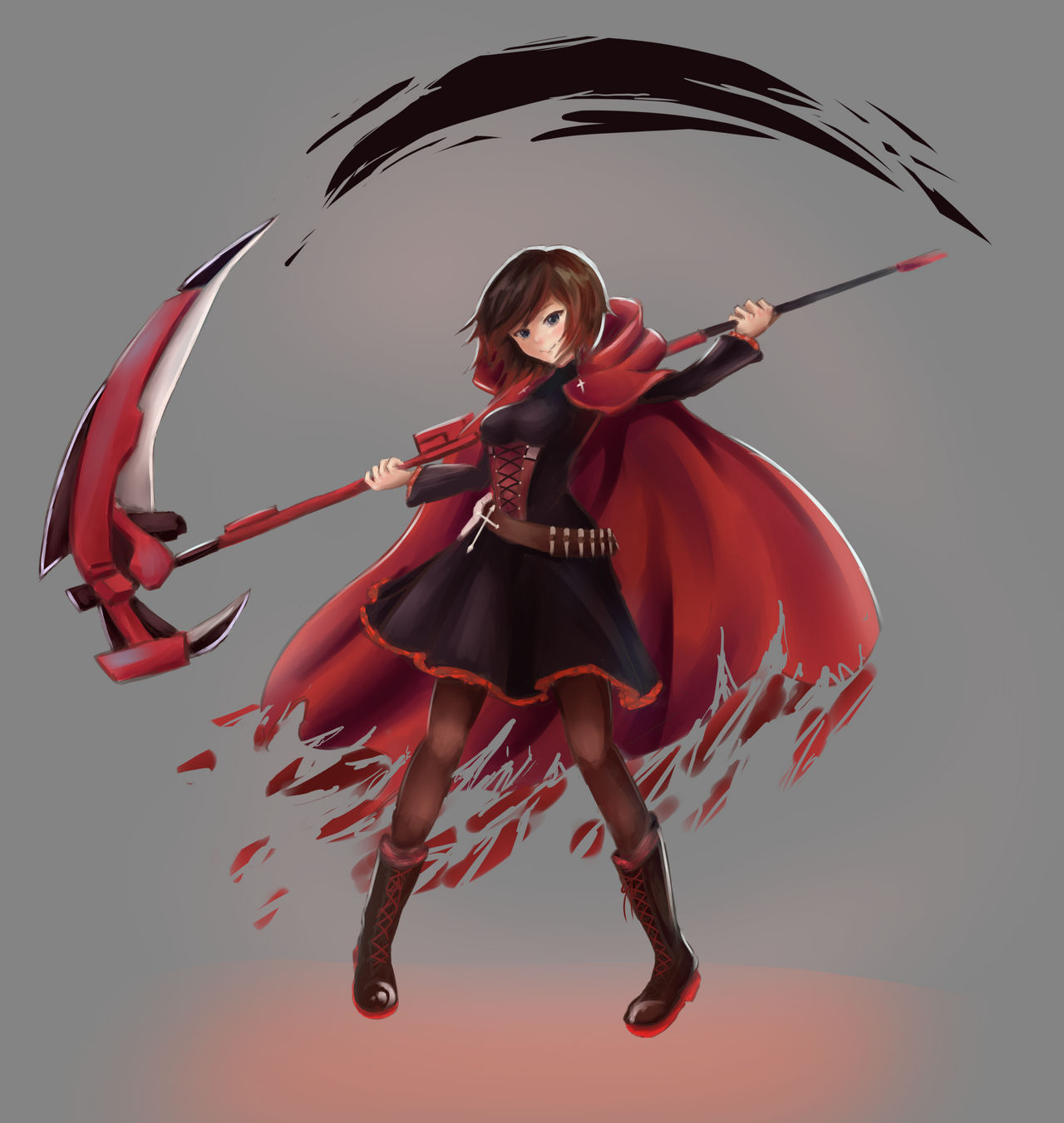 Watch
Coloured Sketch of Ruby Rose!
There are two things I wanted to practice with this piece:
1. Doing full bodies, since I rarely do those
2. Changing up my colouring technique a bit!
I didn't record any speedart for this piece, but here's a basic summary of what I did this time
1. Sketch
2. Lowered the opacity of the sketch
3. apply base colours, separating each element to its own layer
4. Did some basic shading, showing the core shadows
5. Then merge all the colour layers and the sketch layer
6. Further rendering / cleanup (mostly cleanup)

I didn't go too far with the last step, my main goal here was to see if the changes to my colouring technique works or not. Let me know what you think!
I did mess up on the arm and hand positioning though, this was quite a weird pose.
Idea sources/ keywords:
Red trailer, still one of the coolest things I've ever seen (it's why I used her volume 1 outfit)
Scythes are cool, gun-scythes even better
Time: 5h (I was watching anime on the side though)
Character - Ruby Rose, from the RWBY series
------------------------------------------
My commission info
Links:
Twitter
Instagram
Youtube
Tools used: Clip Studio Paint, UGEE 2150