UPDATE 7/18: closed for now~

HELLO MY LOVELIES,, I'm in desperate need of some funds until I can get my paycheck. I'm usually hesitant about doing commissions, but I feel like I can handle taking some sketch comms for now! And yes, I'm offering nsfw as well, if that's your thing.
Please read my T.O.S. beforehand!
---
General Commission T.O.S.
NSFW Commission T.O.S.
(You may NOT commission NSFW art from me if you are under the age of 18)
---
Here's what I got on the table babes:
Bust - $15 Monochrome / $20 Simple color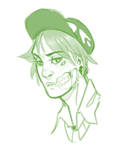 Waist-up - $20 Monochrome / $25 Simple color / $35 Complex color (more detailed values)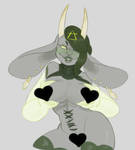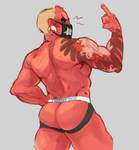 Additional costs:
+$5 for complexity (i.e. armor, complicated patterns/clothing)
+ $10 for NSFW (you can ask me for more nsfw examples!)
---
Comment below to claim.
One comm per person this time around!
1. Slayernice
2. skele-tea
3. Snow-Keith
4. Bearful

</span>
5.
NinGeko
6.
oO-Artsy-Oo
7.
skele-tea