**edit: screams that was fast... I'll open more when I get these done!!
Somewhat of an emergency, I'm going broke at the speed of light!! I need school art supplies and food, so I'm going to open up some quick chibi commissions so I don't starve while I start looking for a job. OTL
Got a couple of options here:
Flat color chibi - $15
add ons:
two characters (couple) +$10
complexity +$2 (tattoos, patterns), +$5 (armor, weapons)
Any complexity will likely be simplified a bit!
~examples~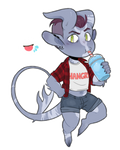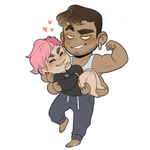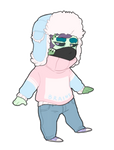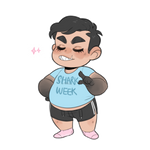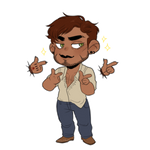 Lil' beans ~ Cheeb heads - $2 each (minimum of 4)
Simple and goofy~ Can be multiple expressions for a single character, or multiple characters.
~example~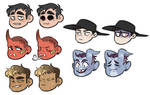 Order Form: (comment below please!)
Username:
Type:
(Whaddya want? Can be multiple)
Reference:
(Character references. Fullbody is necessary for standard chibis. The more refs the better!)
Personality (optional):
(Give me a little splurge about your character(s). It'll give me more inspiration on how to pose them. Otherwise imma go with my gut.)
Extra? (optional):
(Any specific requests or extra info I should know? Or preferred expressions for the beans.)
I'll note/DM you with payment info.


I'll start with 5 slots, but will probably open for more later. ;w; )/
1 slot refers to 1 order. It doesn't mean 1 commission! You can get as much as you like.

1.)

Beowyf

2.)
rinyx

3.)
Reiki-kun

4.)
BottlesofMilk

5.)
mellovv

[6.)
nicesideburns
]


not started


in progress


completed