Sorry for the multiple journals! Just picky about keeping things separated hfhjdhjg
Might add more to this later
Jollemonster (tent)


( This guy had a JRM potion used on him previously, but hasn't had an updated design yet )
Meraux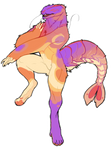 These snaptraps are also still open for offers:



Trading Snaptraps [open]Short and sweet: haven't been able to connect with the species, and I'd rather they go to a better home!
Not tentative but very picky. I'll look at anything!


EDIT 2: Now also considering art offers, but I will be a bit picky, please don't take it personally if I decline!
EDIT: Not looking for swaps!! Sorry, should have made that clear before!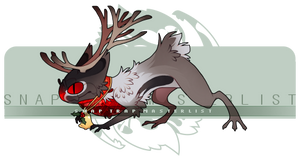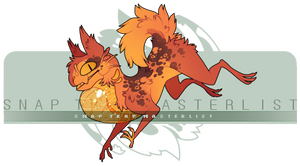 Here's my trade preferences. Please take the time to consider them before offering!

If you're going to link an entire TH, be sure to let me know what is off limits.LF:

Other CS - Grem2, Hoshi, Orrison Species (by junijwi), Dainty MYOs, CCCats, Taums, etc.
One-off designs from P-Cate, risumiru, babezord, junijwi (likely multiple)
Custom designs maybe?
Art as add-on
Other designs as add-on