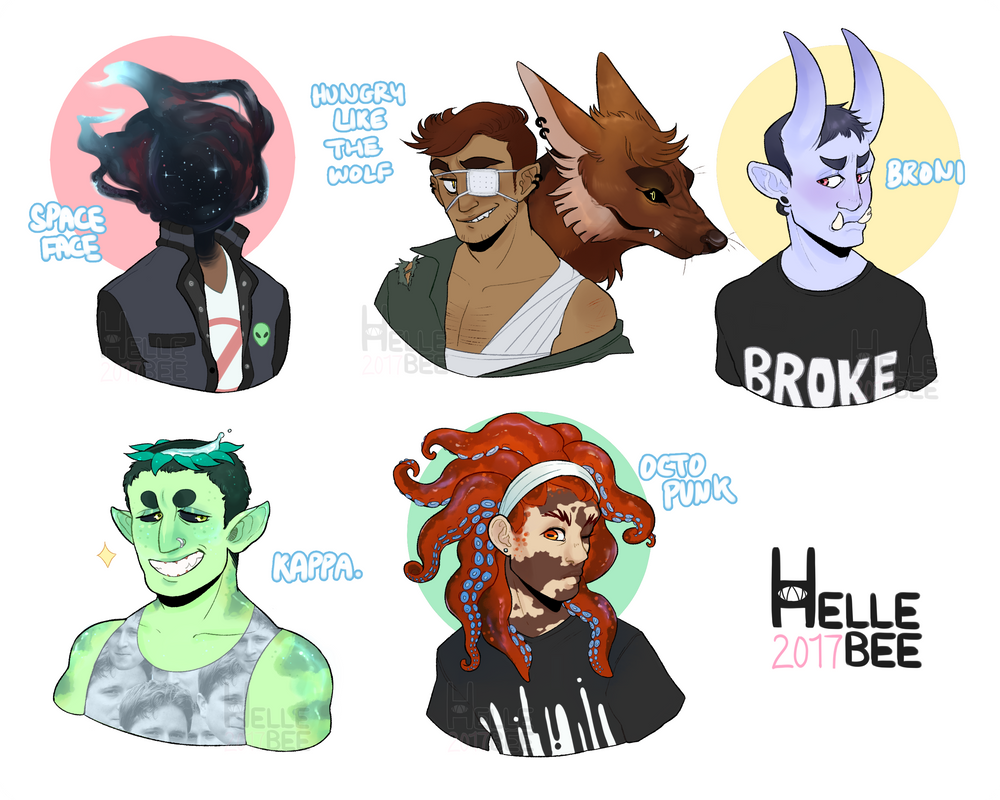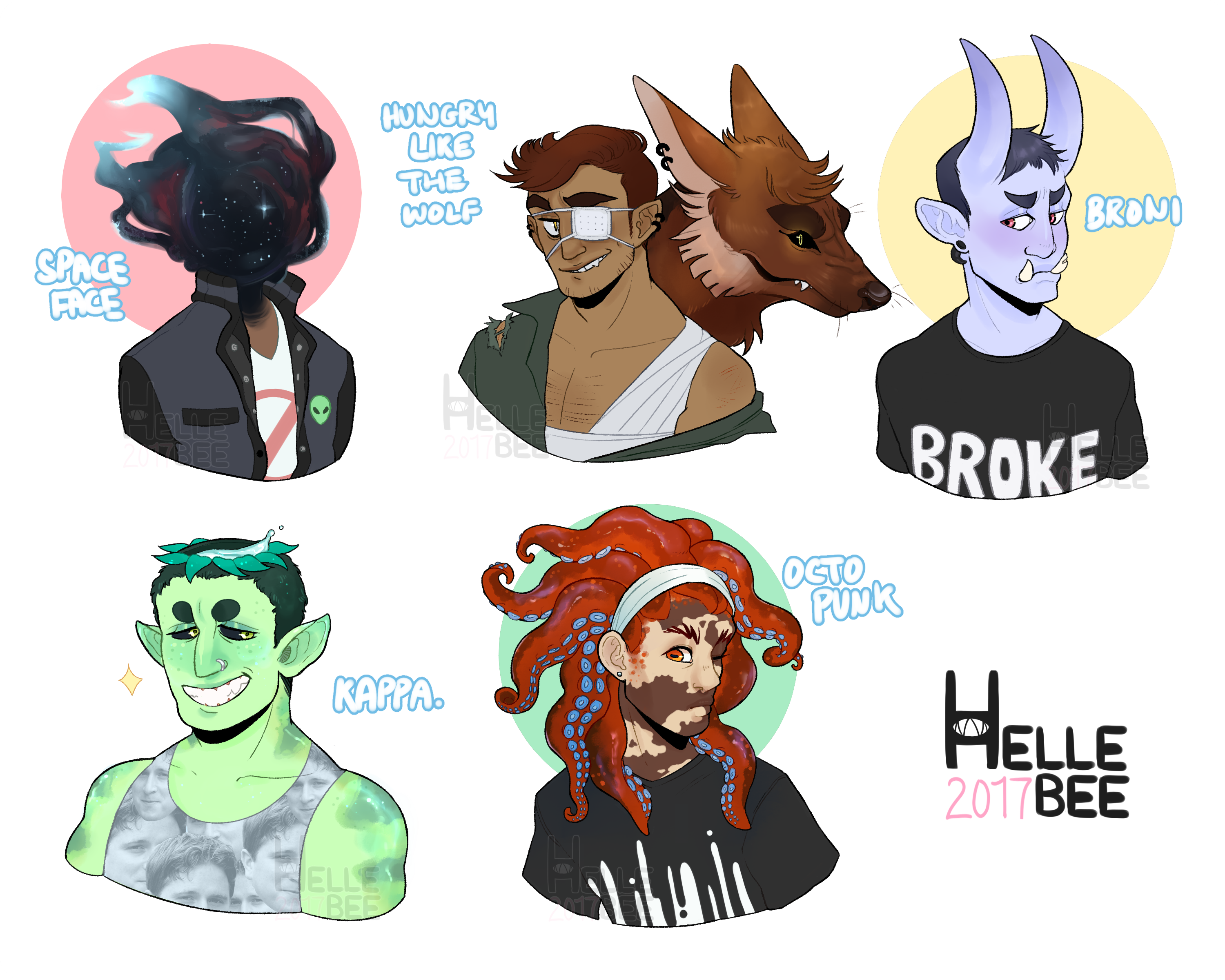 Watch
Yet more monster dorks. A bit more detailed this time.

SPACE FACE - Nebula kid who's never seen an alien, but knows they're out there.
sold

HUNGRY LIKE THE WOLF - Wolf dad who makes bad choices.
sold

BRONI - Edgy oni teen who's slowly but surely creeping out of their emo phase.
keeping them, sorry-- <:3
sold

OCTOPUNK - Octopus...person?? Likes sushi. Thinks they're better than you.
sold
Owner - queenicakes


Rules:
Paypal only please-- I will note you with details once you claim~
Payment's gotta be received within 24 hours, or else I'll put the design back on sale/offer it to the next person who showed interest.Credit me the first time you draw them, and/or on any RP group app. I'd really love to see what you choose to do with them!
YOU CAN
- Make small tweaks to the design.
- Dress them up! They're only busts, so the majority of their fashion sense is up to you.
(- Gender/sex is up to interpretation.)
- Give them a name, backstory, personality, etc.
- Use them in RP groups or your own personal stories/universes.
- Gift the design.
YOU CANNOT
- Change the main color palette (skin/hair/eyes).
- Change the design to the point of it being unrecognizable from the original.
- Resell the design.


Other open adopts: