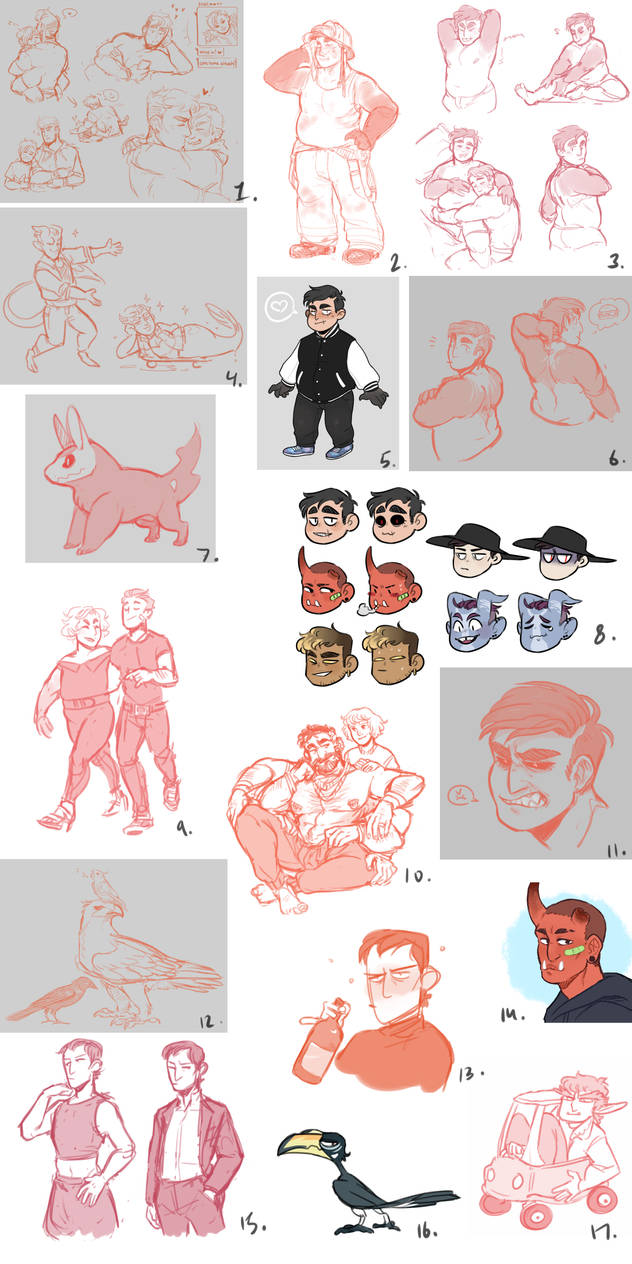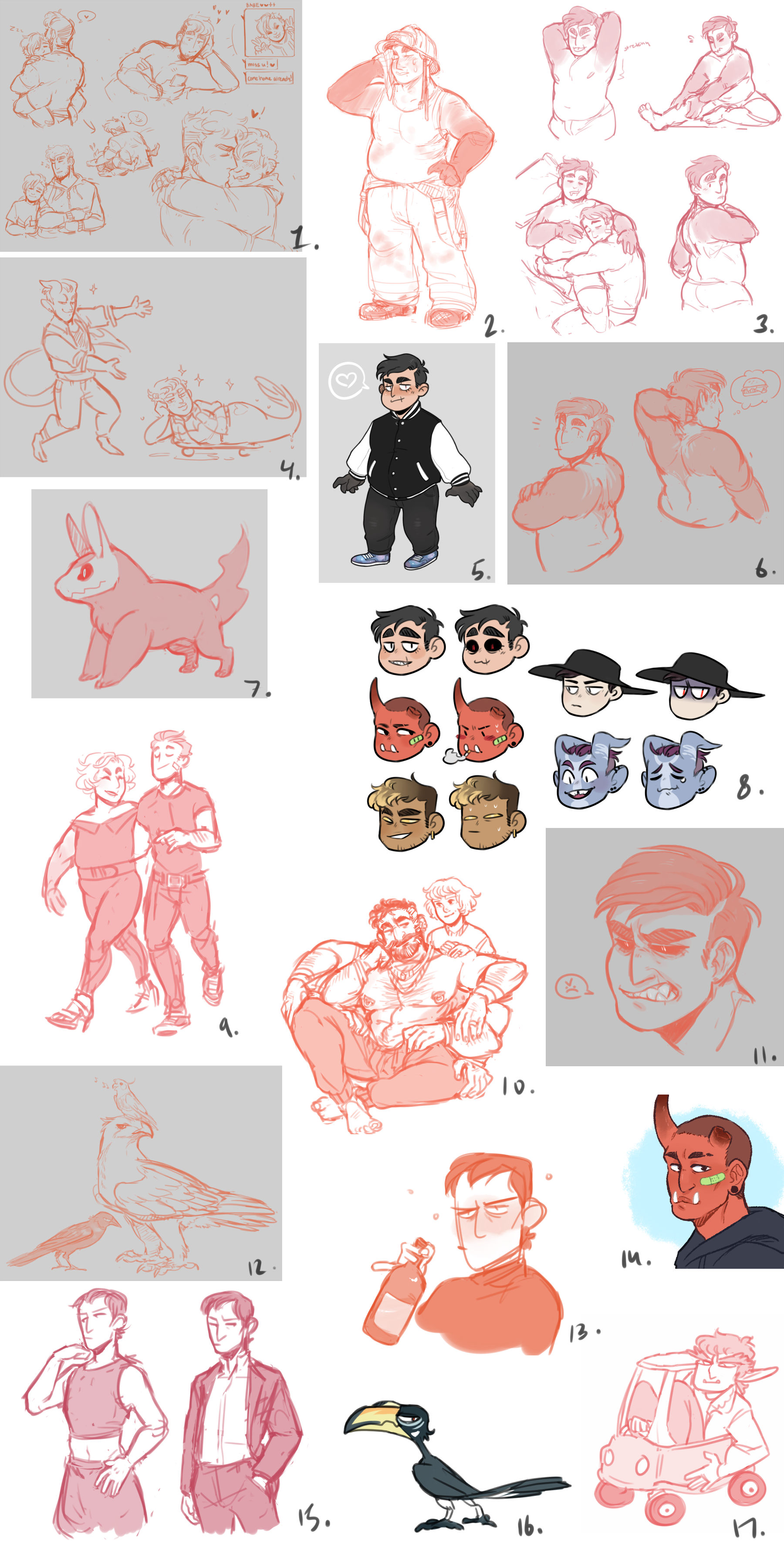 Watch

Just a small selection of all the junk doodles I've cranked out these past months -
Dom and Sascha, gross gushy bfs
Fireman Monty-- Part of some outfit meme requests. I'm too embarrassed to post the others.
I love drawing Monty's body tbh,,
it's the final countdown danana n a
Shark boy in an outfit I wear a lot.
More squishy Mons bod~
An Ulrich and Monty crack puppy???
The chibi heads from my IV oc spectrum meme-
Mons and Matthias went as Danny and Sandy from Grease for halloween
Sascha's parents,, 💦💦💦
he mad
The mages as birds~ Hans: Spanish imperial eagle, Nino: cockatiel, Merle: ironically, not a crow, but a grackle.
Merle more like,, merlot amirite
Baby boy baby,,
Merle in semi-plausible outfits suggested by NanoColors .
Someone said Lion King AU and I,,,
Déjà Vu! I've just been in this place before!
Domino, Matthias, Nino © Reiki-kun
Hans © NanoColors
Ulrich/Mons spawn??? © Silent-Koi & myself
Esteban © ShaneseKS

Bust color chibi x10 = $10
Bust sketches x4 = $20
Bust color x1 =$10
Waist up sketches x12 = $120
Full body B&W chibi x1 = $9
Full body sketches x8 = $160
Full body color x2 = $70
Total = $399