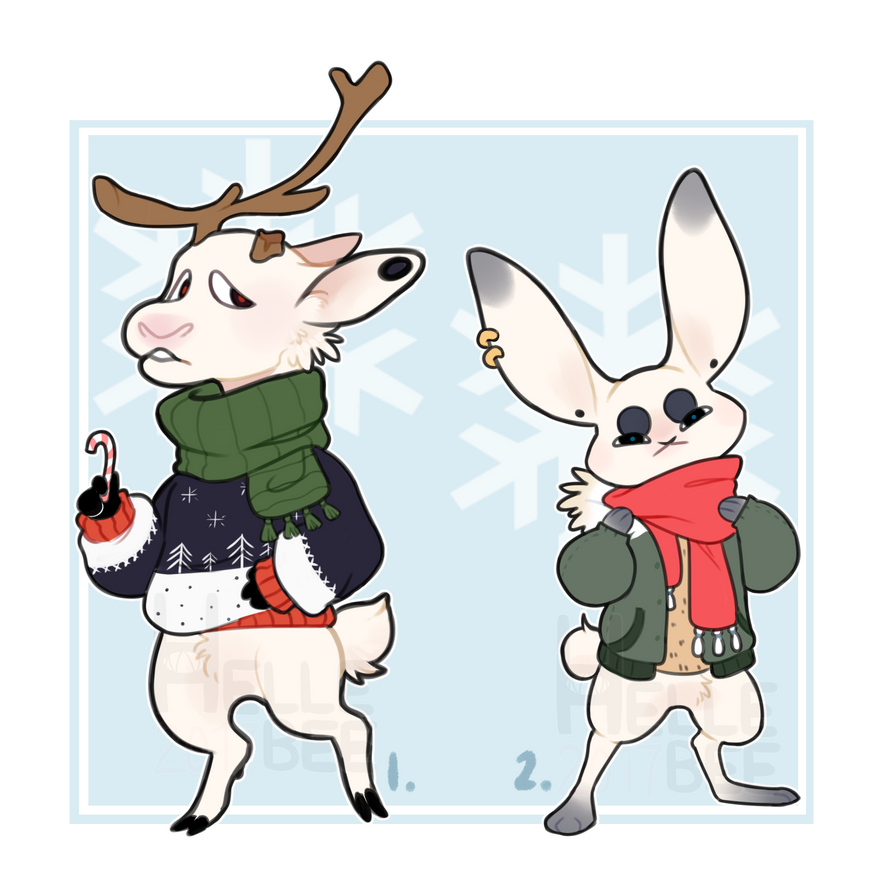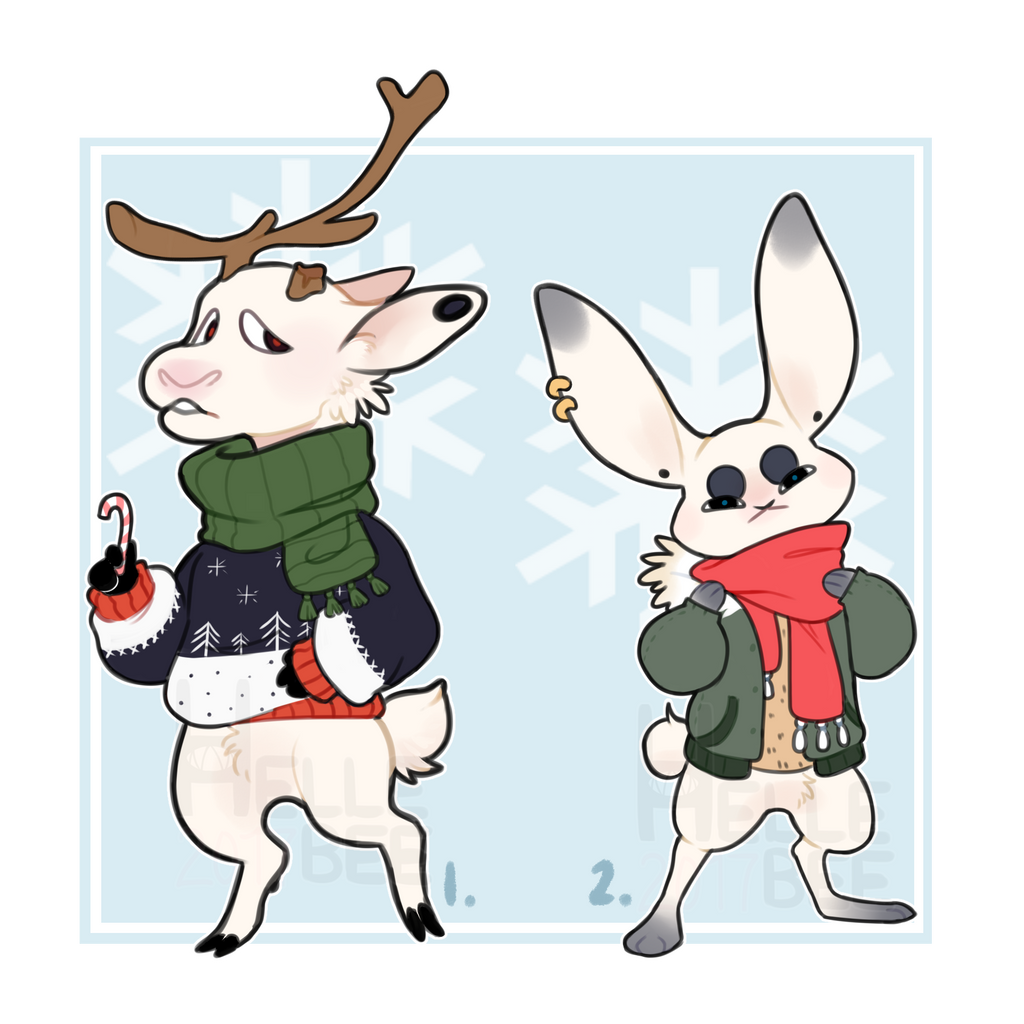 Watch
Need emergency money for food,, !

Also wanted to try my hand at some little anthro adopts. They're like, millennials on their way to an Xmas party or something.
1.
White Reindeersold
Owner -
warrior-saint
2.
Snowshoe Haresold
Owner -
birdegekk
Rules:
>First come, first served.
>Paypal only please-- I will note you with details once you claim~
>Payment's gotta be received within 24 hours, or else I'll put the design back on sale/offer it to the next person who showed interest.
>Credit me the first time you draw them, and/or on any RP group app. I'd really love to see what you choose to do with them!
YOU CAN
- Make small tweaks to the design.
(- Gender/sex is up to interpretation.)
- Give them a name, backstory, personality, etc.
- Use them in RP groups or your own personal stories/universes.
- Resell the design for the same price as bought. But note me first.
YOU CANNOT
- Change the color palette.
- Change the design to the point of it being unrecognizable from the original.


that hare is really cute!
I noticed that it's still pending
If they're not claimed soon, may I know the price and maybe buy them?
Reply

Ah thank you!!
They were actually claimed, I just forgot to update the description, sorry!! > ~ <
Reply

CAN I PLEASE GRAB THE HARE ?
I can pay tomorrow morning, i just gotta go to the bank first ; v ;
Reply

THESE ARE SO DAMN ADORABLE- I love the bunny's big ol eyebrows
Reply

Could I please claim the reindeer? These are both so adorable it kills me tho, hot damn.
Reply