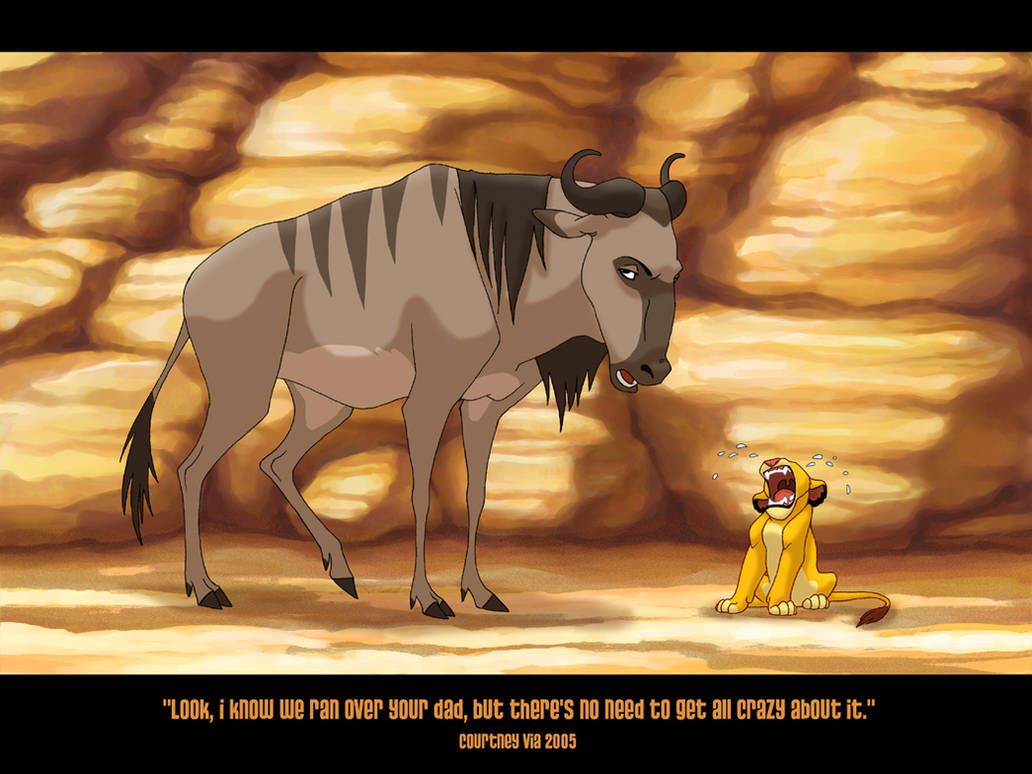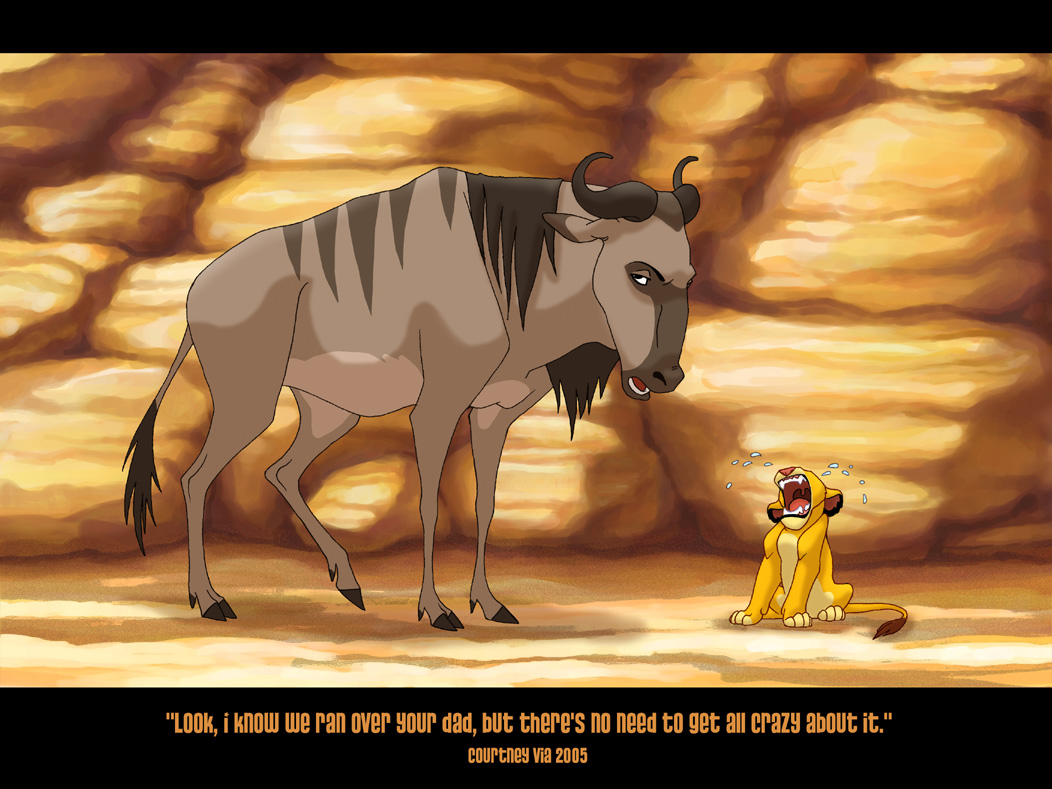 Watch
Carl the wildebeest tells it like it is. This is why wildebeests make poor grief counselors.

Was watching The Lion King 1 1/2 (fantastic movie!), and was inspired to do some TLK fanart. And, naturally, it came out all weird and morbid. Ah well.

Pay no attention to the background behind the characters! Seriously. It sucks.

Simba belongs to the good folks at Disney, but I claim the wise and tactful Carl.