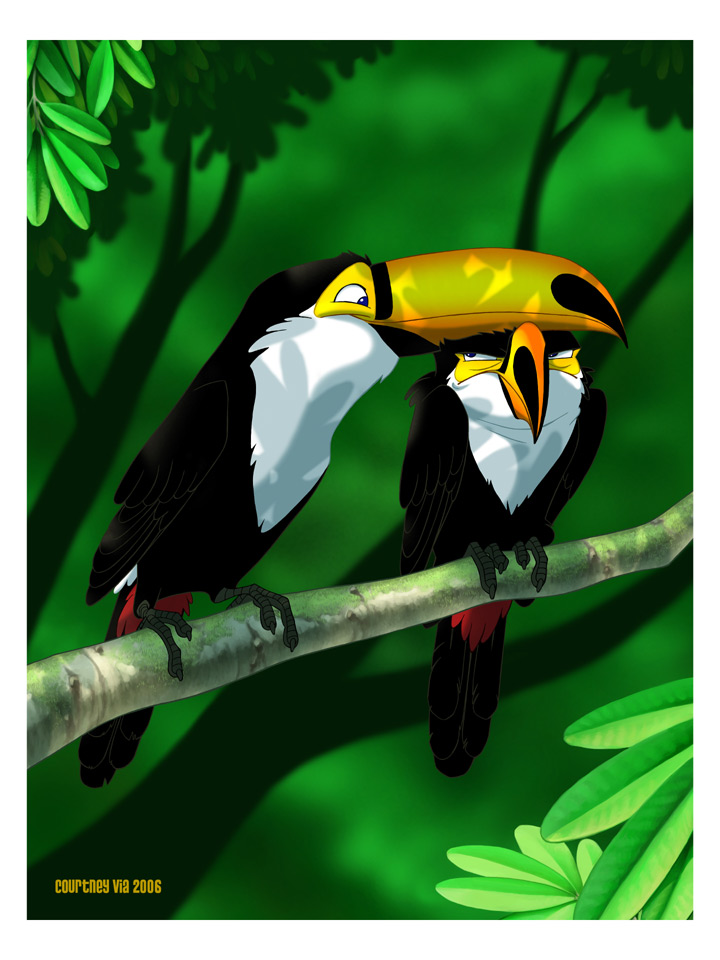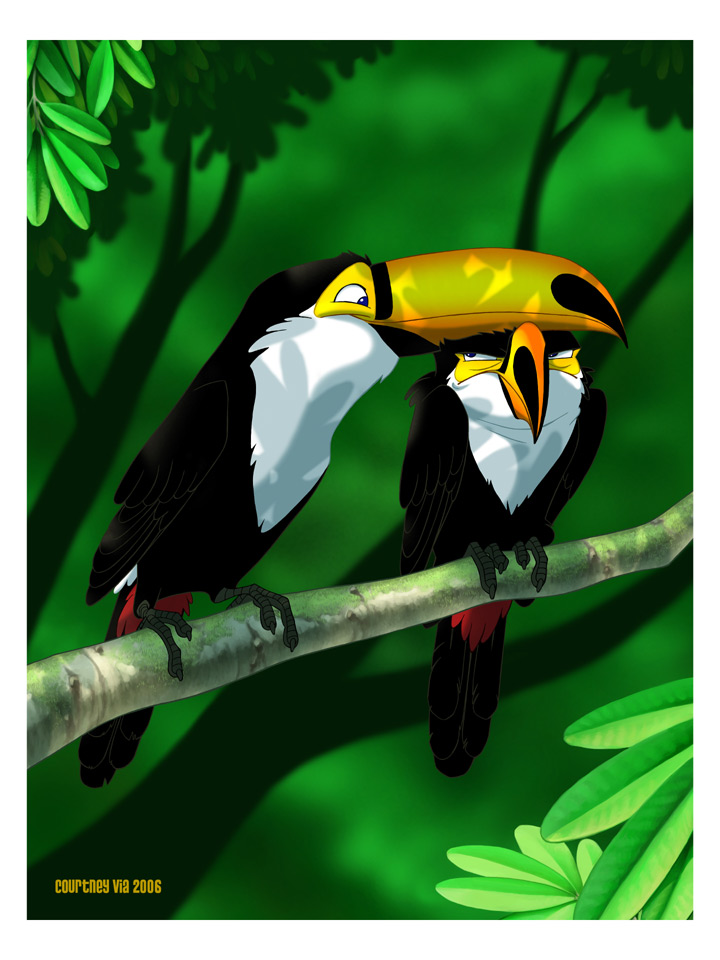 Watch
Dedicated to my sister, whom I love whether she likes it or not. This picture is based on a real-life incident between a pair of toco toucans that we saw at Sea World San Diego. It went a little something like this:
Toucan 1: *poke with beak*
Toucan 2:

Toucan 1: *poooooke*
Toucan 2: >:[
Toucan 1: *POOOOOKE!!*
Toucan 2: >:C!
Toucan 1: *PUT HEAD ON!*
Toucan 2: >:CCCCCC!!!!! *fly away!*
Toucan 1: . . . *so lonely* ; ;
Me: Hee hee hee hee! They're just like you and me!
My sister: *rolling eyes* Yeah, I wonder which one YOU are.
Me: I have no idea what you're talking about. *pooooooke* :3
Pencil, Painter, OpenCanvas, and Photoshop. I actually hurt myself painting all the moss on that branch. Note to self: sometimes there is a thing as too much detail.