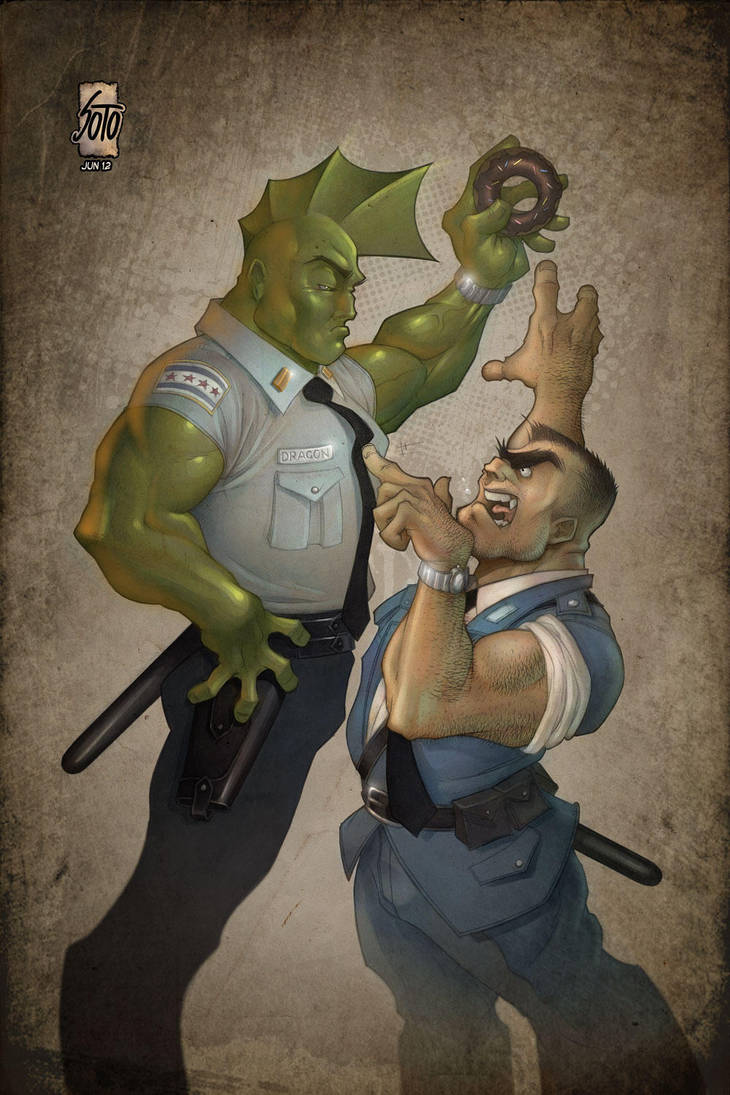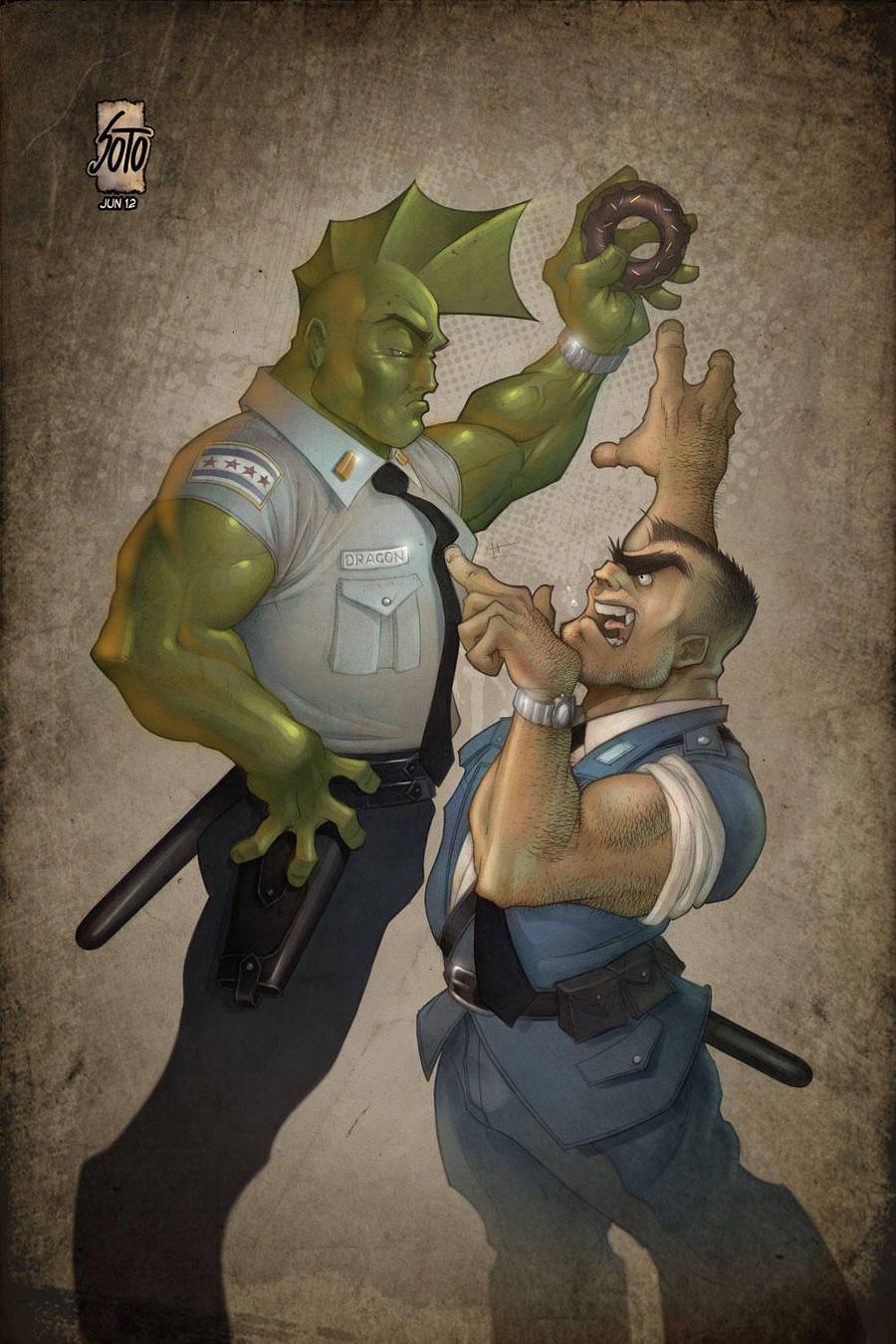 Watch
I just wanted to put those two together.
The police officers of Savage Dragon and Kochira Katsushika-ku Kameari Kōen Mae Hashutsujo (Kochikame).
Acrilics, pastels and digital colors.

Gives Kankichi Ryotsu a box of doughnuts
Reply

He's so greedy, he will want Savage Dragon's too anyway.
Reply

Reply

Ahah, very nice! I love the way you did Savage Dragon's face.
Reply

I really like the coloring and texture you got going on here.
Reply

Reply