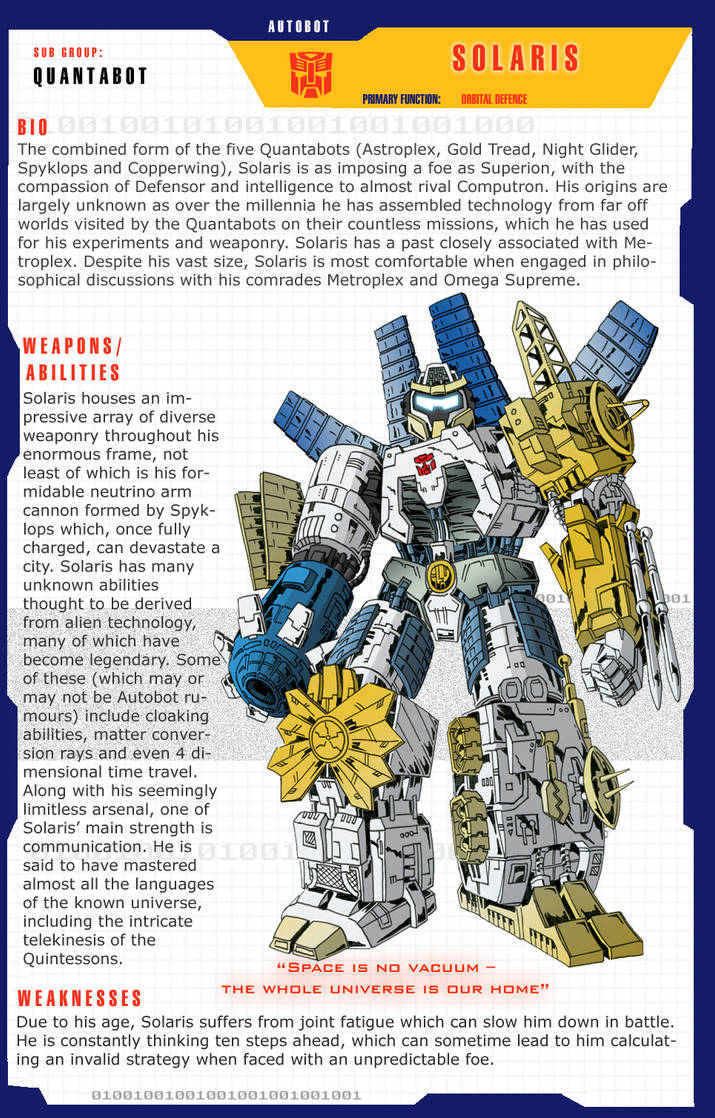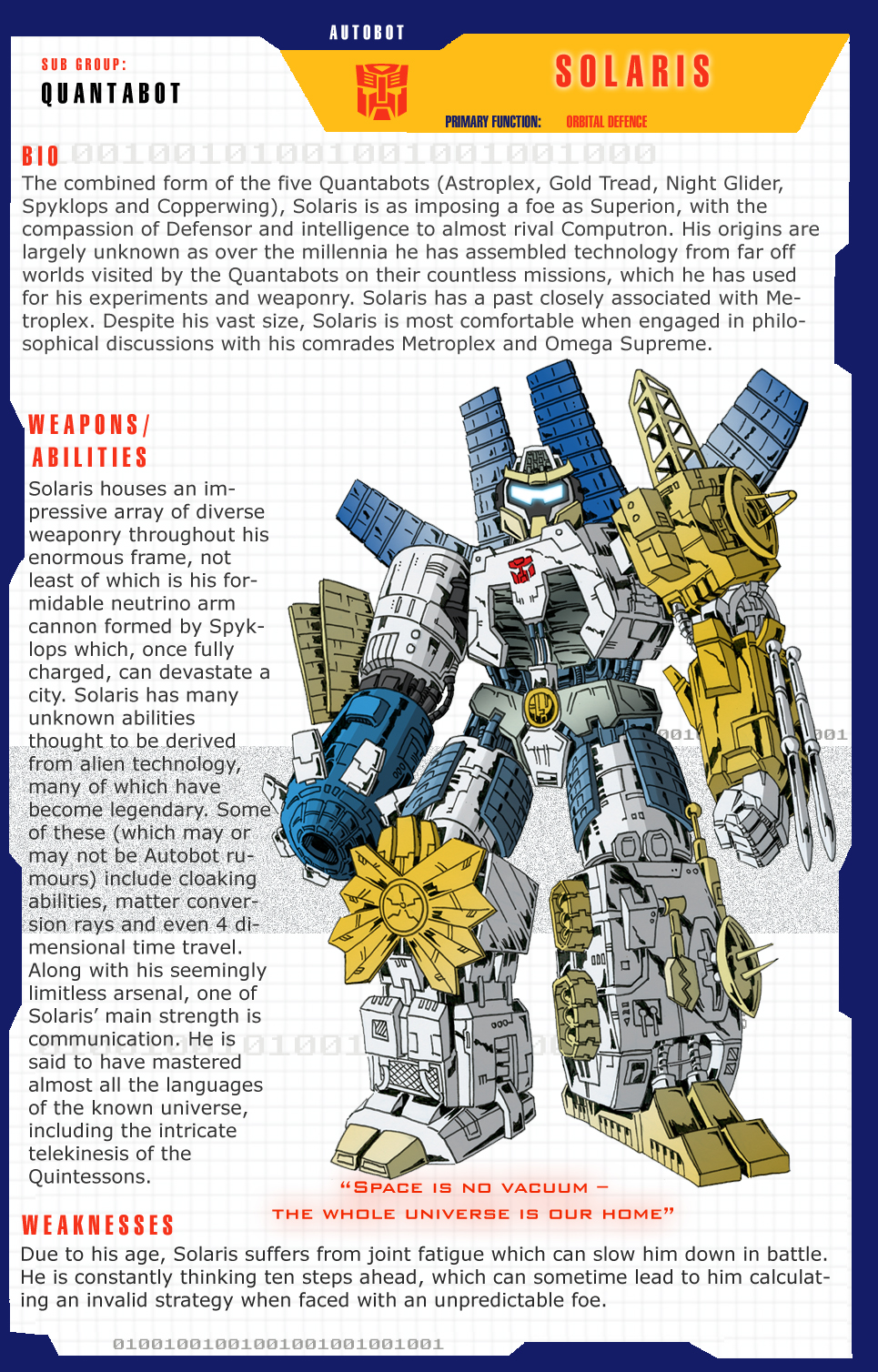 Watch
Profile page for the combined form of the Quantabots. Check out this comic which tells their story
joeteanby.deviantart.com/art/S…
Lines by Joe Teanby

Colours by me

MTMTE page template has been supplied by

and can be found here
autobot-windracer.deviantart.c…
Please check out my other TF profiles here
hellbat.deviantart.com/gallery…

Amazing work as ever guys!

Reply

Their combined form looks fantastic!

Reply

Very interestingly cool MTMTE profile work and character creation. Great team effort!
Reply

Thanks JP. His design and character bio were all done by Joe. I just had the pleasure of doing the colours and putting this profile together.
Reply

Fantastic job on the colours and putting this together. It looks great!
Thanks again for your hard work on this. Awesome!

Reply

Reply