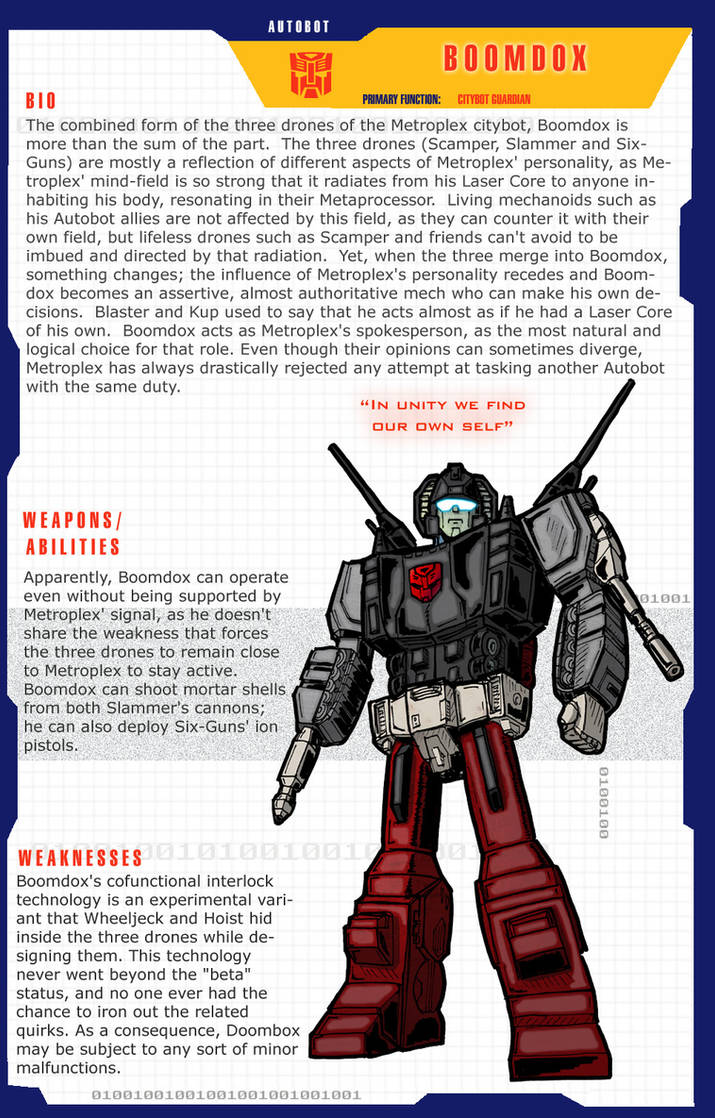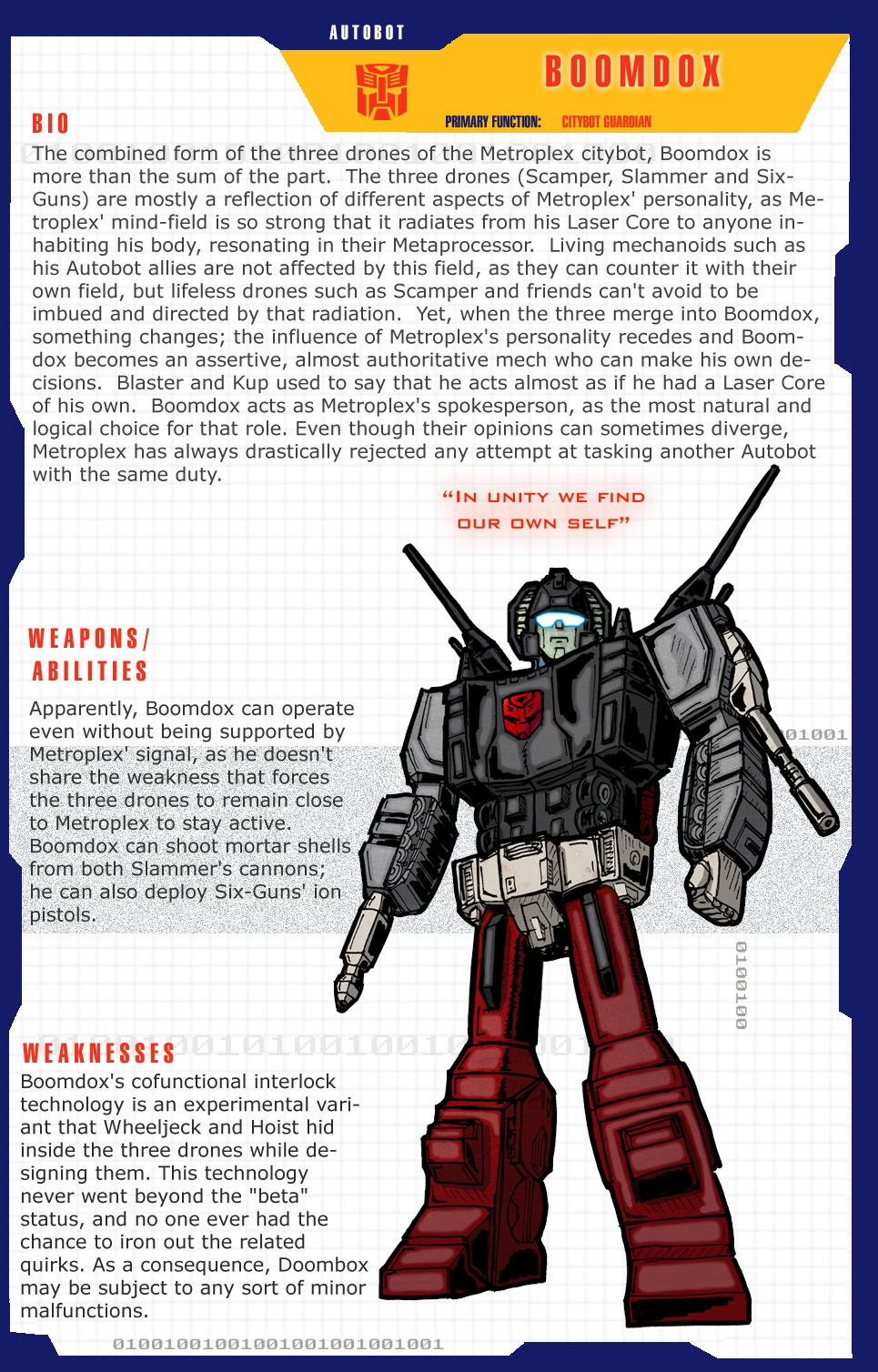 Watch
Boomdox is the combined form of Metroplex's drones; Scamper, Slammer and Six-Guns. Created for the

continuity.
Character bio written by Franco Villa

Design and line art by Gianluca Gamba

Colours by me

MTMTE page template has been supplied by

and can be found here
autobot-windracer.deviantart.c…
Please check out my other TF profiles here
hellbat.deviantart.com/gallery…

I like your style and ideas, with reference to you and your talented friends - I do custom and original G1 tech specs and box designs, and I appreciate the effort and passion you put into your work. Superb work, mate.
Reply

Thanks very much, glad you like it. I can only take credit for the colours and laying out this profile page though. The concept, design and all the idea's actually belong to Franco and Jazz Luca.

Cheers!
Reply

Even so, colours are an art in themselves and to be honest, I've never mastered the flair of it. Perhaps we could collaborate sometime, I'm full of custom TF concepts. lol
Reply

You know what they say, practice makes perfect

Yeah, sure we can collaborate some time. In fact, if want to practice your colouring, you can help yourself to any line art in my gallery.
Reply

Pretty cool, I'm totally for adding this to the project. Have to say though, that I've always thought of Scamper, and maybe even Six-gun as living autobots, but who knows what could have hapenned when they became bonded to Metroplex.
Reply

Great profile. Good to see him get a personality, and love the motto. Really suits him. Great stuff.
Reply