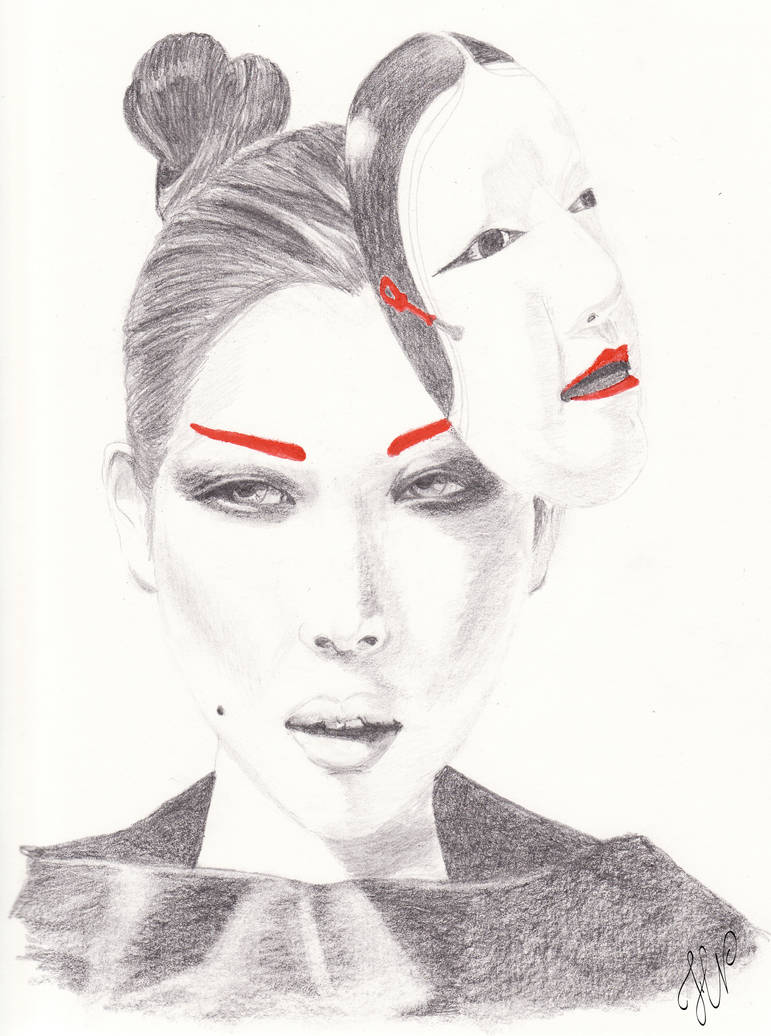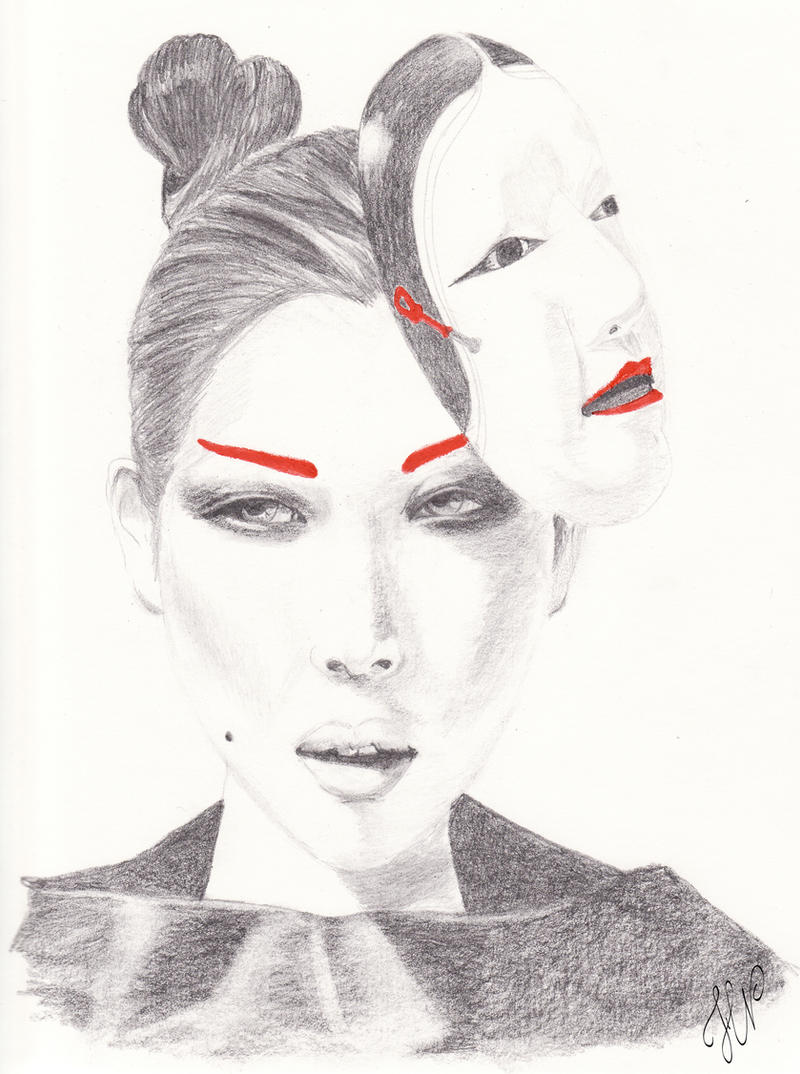 Pencils.
The Chinese model looked so cute with a Noh mask on her head, that I couldn't resist not making a portrait of her.
Check out the pictures:
[link]
Looking at her lips I also find some similarities with Miyavi's. Do you agree or is my obsession with him, lol?