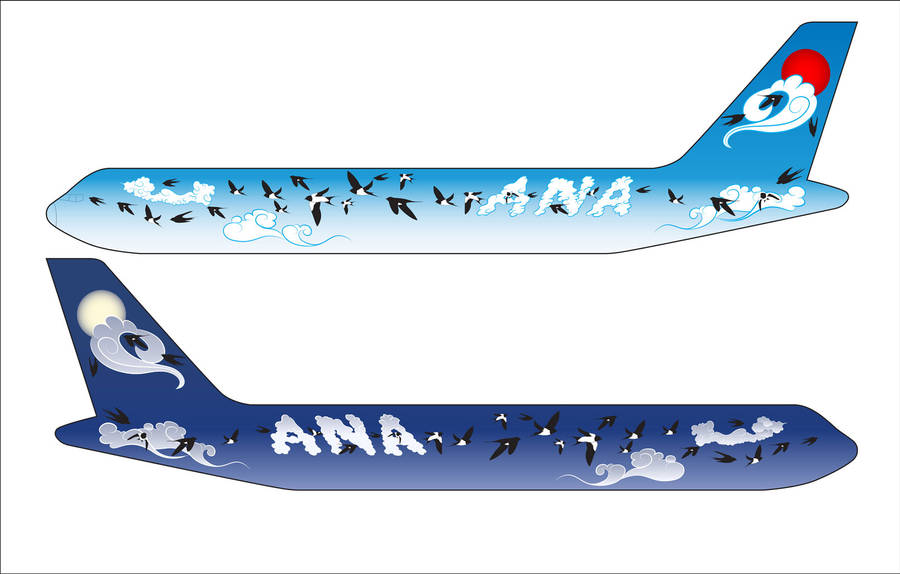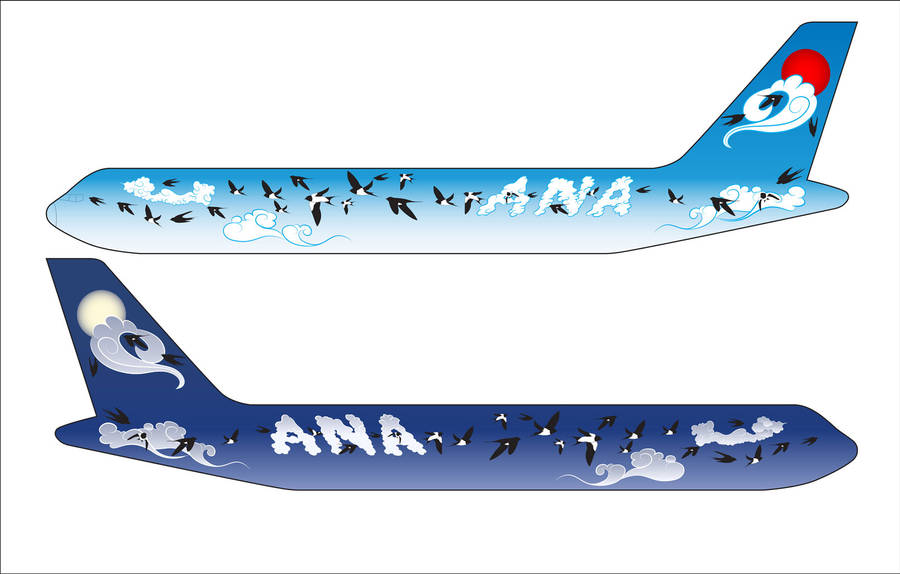 Watch
This is my work I submitted to ANA (All Nippon Airways)
design contest to commemorate
its 60th anniversary.
The winning design will be painted on one of ANA Boeing 767-300 jets and will fly across Japan.
The swallow, symbol of good luck and fidelty in Japanese culture, arrives in spring almost to represent renewal of life. On the aircraft 60 swallows, reflecting ANA commitment to its passengers, have been flying across the sky day and night for 60 years.
My initial idea was to draw some cranes that, with their stately figures, are symbol of longevity and good fortune in Japan. When I discovered the crane is already depicted in the Japan Airlines logo, I gave up on this idea to avoid possible "conflicts".
One important thing I probably shouldn't have missed out, silly me, is to insert the ANA logo in my composition.