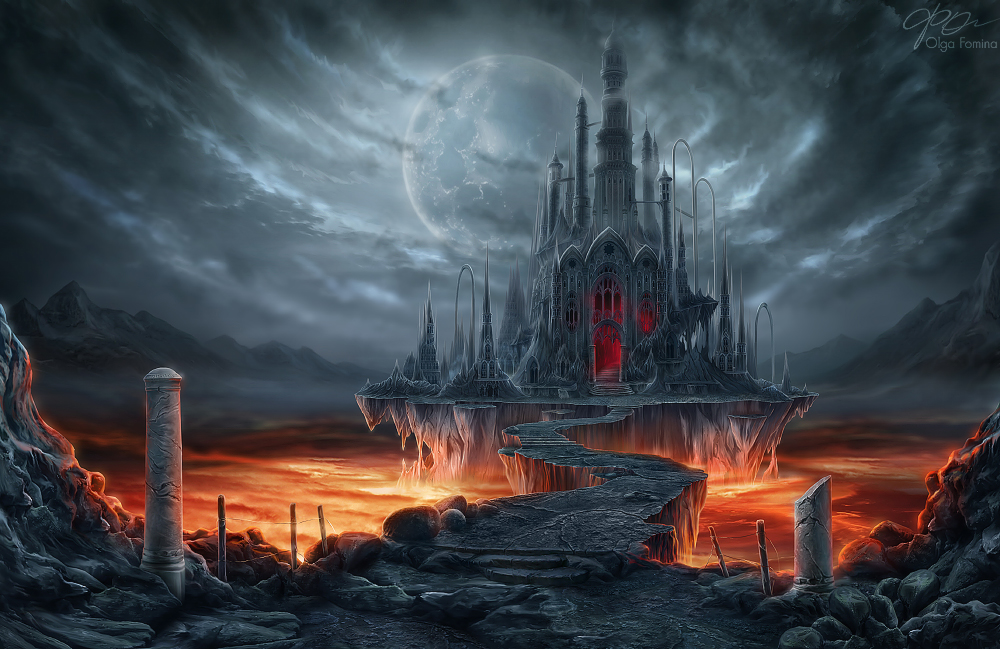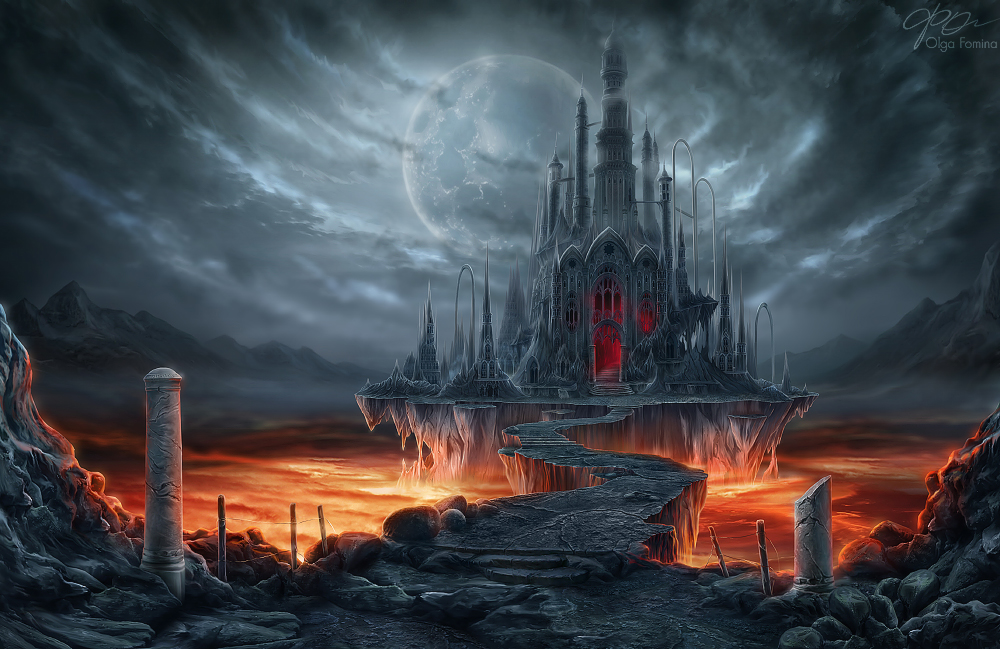 Watch
«…Здесь, по ту сторону жизни ничто не существовало обособленно, все до последнего камня было сплетено в едином потоке, имя которому время, не то время, которое человек привык воспринимать, а время Высшее, несущее Бытие в долину смерти подобно полноводной реке. В давящей тишине до меня донесся угрожающий далекий гул того неуправляемого потока, он приближался медленно, но неотвратимо. И в следующий миг меня коснулось провиденье – туман расступился, я мысленно преодолела кромешную тьму гор. И там, в дали, мне открылось ужасающее и вместе с тем завораживающее зрелище мрачного как могила замка в окружении своего города на клочке земли среди раскаленных паров бурлящей лавы. Мне в сознание проник голос, я знала, он исходил из самого сердца того замка.
- Доверься мне, - прошептал он…»
The artwork was created for a contest and all the stocks were provided by contest organizing website demiart.ru
Thank you for taking a look at my work!


Other works of mine

Join me on FACEBOOK:
www.facebook.com/HelgaHellebor…
Photomanipulation and TUTORIALS.
Подписывайтесь! Здесь я буду делиться опытом создания своих работ:
vk.com/helga_helleborus