Presenting... daaram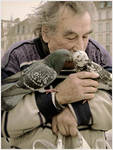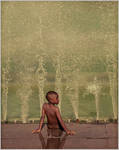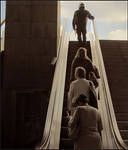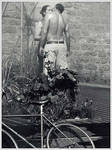 Currently working on several projects at the same time in France and in Poland, Olivier is a professional photographer and a very eclectic artist whose prolific gallery is filled with extremely beautiful photography (not only photojournalism). He was recently interviewed for a Polish magazine ("Dobry Znak") and now for dA, about him and his relationship with photojournalism. I hope you enjoy!
Who are you?
Hi! My name is Olivier Jollant and as a photographer and at DeviantArt my nickname is Daaram. I'm 43 years old and I was born in Paris, France. My wife and I are living and working very near from Paris. I'm a professional photographer fascinated by photography and all the kinds of Art as: movies, design, animation, fashion, painting, sculpture... All of this is my way to breathe, to live and to express myself. I'm also fascinated and working a lot on the web, for more than 4 years I'm showing my photos at D.A and I received 4 D.Ds. It's an extremely fascinating and interesting experience, also a great way to make progress and to meet people, contacts and new clients.
When was the first time you had a camera in your hands?
My parents are very good amateur photographers. Since I was a kid I've been always seeing them taking pictures, being members of photo-clubs, creating, showing slideshows and having quite a lot of cameras at home. My very first tests were done with my mother's Polaroid Sx70 and I liked it very much for the strange, nearly magical instant results and the minimalist tunings. I wasn't taking photos very often with it, because of the cost of the films, but I loved the feeling to be able to decide what I'll frame, capture and to show from my little world (I still love Polaroid cameras). Then I tried a Kodak Instamatic 110, but I didn't like the size, the noise it was making and the results of the photos, the object wasn't inspiring for me. For my 16th birthday, my aunt offered to me my first camera, a Minolta Srt100x with a 50mm lens. I liked it very much and it was like to discover a new universe and the world around me, I started to feel more mature and responsible, with the huge need to express myself, to create, to experiment and to share the result with the ones I love and my friends. As a teenager I was quite shy and the camera helped me to open myself to the others, to communicate without any word and to be understood a bit more. That's why photography is so vital for me ! With the camera I've learned to see the world differently and to know the differences between the words: to see, to watch and to observe.
What about photojournalism?
I'm a photographer in the large meaning of the word and for me photography is an Art. I'm also working a lot on creative and abstract pictures so I'm not really someone who people can call a photojournalist, even if I love to take this kind of pictures. My first master in photography was: Henri Cartier Bresson and even if I explored many different ways to create with a camera I've been always coming back to his works, vision and philosophy about photography. I started to take pictures in the streets when I was around 18. That's the very best school to learn photography, to learn to see things differently, to learn the basic techniques of photography, to frame, compose and to capture pictures. That could be my advice for anyone interested in photography...take always your camera with you when you're going out ! A good photojournalist must also be a good technician, a very good visual witness, must love and respect people, be a very good artist and what I could call: a visual architect - everything must be perfectly composed in the frame. The composition, the framing, the angle of view, the range of colors or the contrasts in B/W , the toning are as important as to be there at the good moment, to capture the essence of an event and to be able to create a unique, personal picture from all this. Here I must say that Photoshop is nearly as essential as my camera, every picture I'm publishing is tuned and less or more retouched, I always work a lot on the density, contrasts and tonings. I select and tune parts of the picture to find the good visual balance, but I was working exactly the same way in the darkroom before the first PC was invented. Photoshop is essential, not to manipulate reality but to create and to show a " perfect" picture of what you've seen. Photojournalism is for me an extremely noble job and a great school of life. With only one picture you can speak so loud, quickly and to a lot of people. So you must be always very precise and true in your caption about: who, when, where, was taken your picture. You can be a creative photographer but you'll have to respect those points, to be as much as possible a good visual teacher and storyteller.
Nowadays this job changed a lot and there's a huge universe between Henri Cartier Bresson and an anonymous paparazzi following Britney Spears (for example)...they both work with a camera but one is a poet and the second one is a dog. I must be a kind of poet!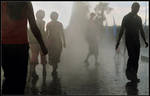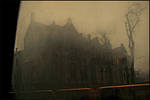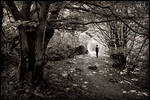 I'm also working on portraits, fashion, still lives, creative and abstract photography. I've been painting in an abstract/symbolist style several years ago and I'm missing this, to be able to switch off the computer and to touch the canvas with my hands! Nothing is random in life and in Art! To be a good photojournalist it's also very important and useful to know a lot about portraits, fashion, landscapes, still lives, to know about history of Art and photography… absolutely every single creative experience is useful and essential to become a good photographer!
Have you ever had your work published? Do you had some advice to who wants to start being published?
Yes I already had my works published in magazines but not for classical news magazines. I worked for a French music magazine called "Best", did a photo report about a French band and one of my photos has been published in full page, I was so happy to see my work with my signature on it that I jumped up to the ceiling! I've also created a CD cover for a French Hard rock band; it was a very interesting order! When I first saw this CD in an important music shop in Paris I was madly happy and proud! That's absolutely magical to be paid doing what you love to do! I've been also working for painters, doing the reproductions of the artworks for catalogs for exhibitions. My photos have been edited and published but in that case it was a technical job and I was happy for the financial point of view, knowing that this money will be directly reinvested in my personal creative projects! I've been also a wedding photographer, I've learned a lot doing this job, it can be very well paid but I don't like that kind of orders and work!
I've been also working during 10 years in a professional photo lab in Paris as a shop assistant, working for many professional photographers, fashion designers, artists, models…I've learned thousand things doing this job!
My advice is to meet and to know a lot of people and to have a lot of very good contacts in the word of Art, edition, business, everywhere...people liking your works and knowing that you're someone serious, talented and professional! Public relations are extremely important! It's great and necessary to show your pictures on the web but a lot of agencies, magazines, editors are not checking the internet to discover the great new photographers, you'll have to call them to take a rendez-vous to show your portfolio, a real one or your online gallery on the web, but in that case you must have a laptop and to know perfectly how all this is working. If you're sure about your works' quality, don't hesitate to send very regularly e-mails to the main editors and photo-agencies to promote your photos and to show extracts from your new reports. Call the photojournalist agencies because they are always interested to discover new photographers and images. Another simple advice is to take a lot of pictures, to work very hard every single day of your life, to be focused on your goals and to have the luck to meet the good person who will believe in you and your works! At the beginning don't ask big amounts of money, when you'll have the experience the money will naturally come. Don't do this job to become a millionaire but because you love to do it.
Oh, now I'm curious! Is it possible you upload the CD cover and the publication in the "Best" magazine to dA so we can see it?
Sure! Here it is: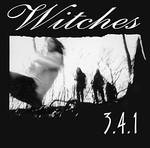 and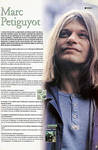 What is your favourite photojournalism photo of yours?
My favorite photojournalism picture is: "The man with the birds" @:
daaram.deviantart.com/art/The-…
because it was a great moment and meeting with this man looking so lost in this so famous place (under the Eiffel Tower) and at the same time so self confident and proud of what he was doing… feeding the birds. Those pigeons must be the most important things and his best friends in the world. I took a series of 20 pictures of him; I was at only 2 meters from him. This picture has been published on several of my websites and viewed, faved and commented thousands times! I received a Daily Deviation (D.D) at D.A with this picture and it makes me very happy and proud. This picture is a bit like my logo now!
Have you ever felt afraid or had any issues when making photojournalism? What was your biggest challenge?
No I never felt really afraid or scared taking a photo. Some people can be surprised to be photographed and some others asked me for money to be photographed and in that case I always refused. Once I was taking a picture in the street and a bus was in the frame. The bus driver called me and asked me politely to erase this photo from my camera. I did it in front of him, then we started to talk about everything and nothing quietly during 2 minutes, then I said goodbye and went away to take photos…of other buses

I tried and I failed, that's it. I took a lot of photos during the Parisian gay prides and submitted the best ones on the web, some people recognized themselves and sent me e-mails and comments saying: "Oh it's me on this photo! great one!". Nobody asked me to erase a picture from my websites, never!
My biggest challenge? Probably every time I'm taking snapshots of people in the streets, because you're taking risks and it's impossible to know how some people will react. But I'm not taking street photos in small villages either; big towns as Paris are the perfect places to work! In Paris, I'm not a photojournalist but often a professional tourist, that's completely different in my way to behave in the crowd and to work. But I always respect people's intimacy and private life…for me, someone participating in a gay pride knows that he'll be photographed thousands times during the day! when I want to take a photo of someone looking shy, scared in the crowd or a bit aggressive, I always ask the agreement to take the photo, without saying anything… just showing the camera and looking respectful and professional. I respect the rights of people to be photographed. I don't sell those photos to the magazines; I'm working independently, choosing my subjects and the way to show and to illustrate them.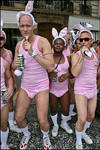 :thumb121541697: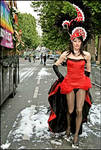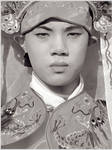 Is there any photojournalist you admire?
I admire a lot of photographers and photojournalists! At D.A I love and admire a lot of photos but not especially all the works of a precise photographer. In real life I admire the works of: Henri Cartier Bresson, André Kertesz, Sebastião Salgado, Robert Franck, Josef Koudelka, Martin Parr…all of them are real masters! I think I understood and "digested" their works and they built my personal vision. I'm nearly 44 years old and I've seen billions photos in my life…all those pictures are my visual culture. From time to time, I recognize the influence of a precise photo in one of my works, but it's completely unconscious… that's what they call: inspiration isn't it?
Why dA?
I found D.A thanks to a young man who liked my photos on my French Photoblog and told me: 'With the kind of creative works you're showing here and seeing how much you like to communicate with the visitors, you should try DeviantArt, it's an important place to be and a good way to promote yourself, and it's a huge community of artists!'. I clicked on the link and discovered D.A. It was looking extremely nice and well designed but a bit complicated in the way to browse to find the works and it's all in English (I'm French)! Finally I opened an account here several weeks after... it was already 4 years ago and I learned to speak better English and met a lot of friends, great artists…and my wife! I'm having a lot of different galleries on the web and I'm active in other communities too, but D.A is special, it's a bit like a part of my house and a creative studio! During a long time I was creating new pictures thinking about how it will look like in my gallery at D.A. The great pleasure is to finish to rework on a picture and to submit it directly here to see people's reactions! D.A is also like a diary, watching all the archives in my gallery I'm able to remember little details and important reminders of those last 4 years. I met my wife Marta at D.A receiving a D.D on my picture: "Dog" @:
daaram.deviantart.com/art/D-O-…
So you'll understand that D.A is a special place for me!

I already spoke about this website to my friends, a bit like: 'If you want to see me, I'm at D.A !'. Well it could be also dangerous to become addicted to a website because nothing is more important than real life and to meet real people. Nothing will replace the fact to read real books, to go to the exhibitions in the galleries and museums!
Well I'm also proud that I received 4 D.Ds here, on a so huge website! You should do an interview of people who received a D.D! About the shock they had that precise day !

Oh, that's a nice idea for a new series of interviews! Thank you for the tip!

Could you share your 10 best tips with the community?
About photojournalism and street photography:
1) To love and to respect people.
2) To be natural, patient, a very good observer, to be self confident but never arrogant, smiling but not too much. To be silent and focused on what you're doing..
3) To work with a camera you know by heart, a black camera on a black tee shirt or coat so it'll become nearly invisible. To wear comfortable, neutral clothes and a pair of good shoes! To have a (recharged) cell phone, a stock of memory cards, a Swiss knife, a good bag. Important: Your photographer's visit card, a map of the town.
A powerful laptop and a wifi connection if you're a pro working for agencies.
4) When you're taking a snapshot of someone in the street, don't watch this person in the eyes after you photographed him or her, but watch another random point nearby, then go away naturally.
5) To regularly visit the official town's websites and all the sites possible, to know all the good plans around the place where you're living.
6) To remember that the masters in Art are not only at D.A but mainly in the museums, and in the books at the public library. Internet is a tool and not a goal for a photographer or any artist.
7) Be always naturally in front of all the others in the crowd to take the best photos. You're a professional or not?
8) To know in advance what subjects and kind of works each photo agency is looking for at the moment, to be able to prepare your report, your budget, your way to work and to know to whom you'll try to sell it… to finally be able to sell the same report to several customers or medias at the same time.
9) To watch and to read the news on T.V, on the web and in different magazines to know what's happening near from your place and all over the world, to be able to make your own opinion about the subjects or events you'll take pictures of.
10) To frame and to compose before to press the button.
Thank you very much for the insight, Olivier!
~
MORE Interviews:
PHOTOJOURNALISM & RESOURCES:
[CR] Fear No More! #2
Photographers' self-importance
Welcome to Photojournalism - resources & inspiration
9 Tips for Breaking into Photojournalism
So You Think You're A Pro?
Photojournalism: An Ethical Approach
Political Comments
Photojourna-WUT??
The ABCs of PHOTOJOURNALISM
Street and Photojournalism, a comprehensive guide.

Notes:
1. The ABC's are personal views so please don't take it too seriously.
2. We try to find interesting and useful links for the community but can't possibly verify all of the information and we encourage deviants to exercise caution at al times to protect themselves.
Powered by:








Spread the ,
the articles you like!