Through the opening of the knotty old tree's hollow, the little boy could see the forest dimly lit by the moon. He could see the boulder he had struggled with all his might to roll before the entrance to the hollow so that no wild animal could reach him there.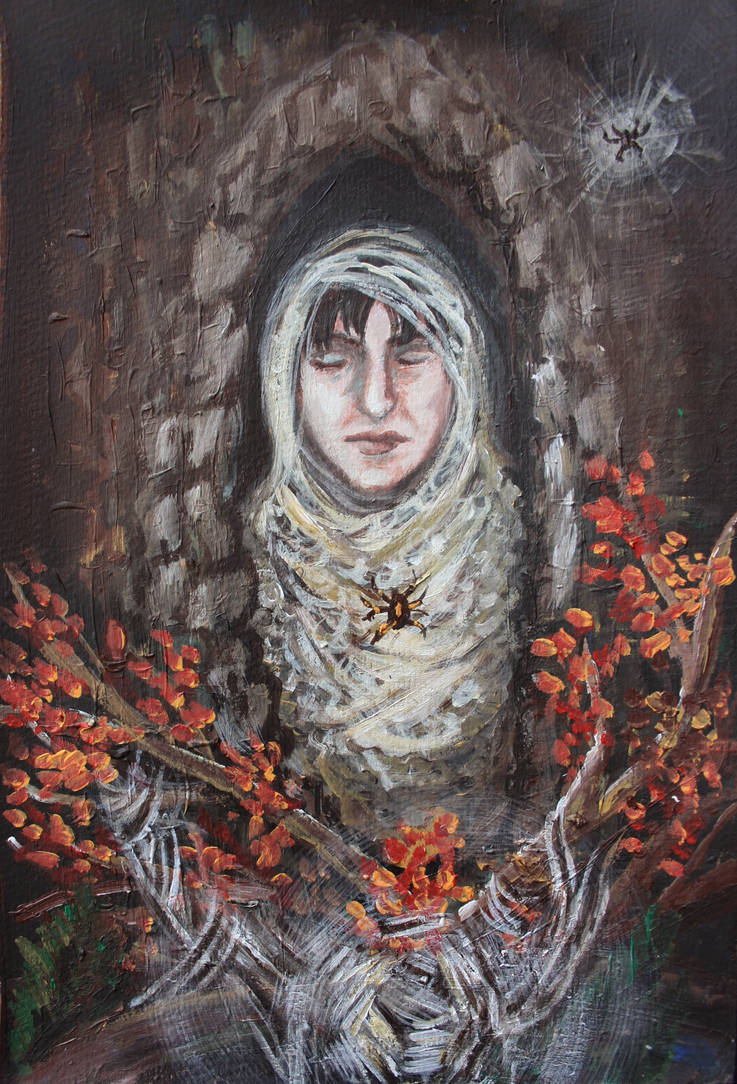 The only creature in sight was a tiny mouse that he had found sheltered in the hollow. He had thrown it out to squeeze himself inside the small hole. But the mouse had not moved since the autumn night had fallen.
"When is she coming back?" the little boy whimpered.
His mother was surely looking for him. She was worried about him, he knew she was. Perhaps she had forgotten the way. Perhaps something had happened to her. Otherwise she would've come; he knew it because she had said it:
Stay 'ere, Kjartan, she had told the little boy. Stay 'ere and look for mushrooms, a'ight? I'll just go behind that hilltop over there to pick some special herbs. You fill the basket, a'ight? And when you do, I'll be back.
But he had filled it. And he had already eaten the mushrooms he had picked. And his mother was still not back.
Kjartan shrugged, squeezing his knees tighter against his chest, holding his hands over his little bare feet. Yes, the mouse was surely dead.
It was cold. So freezing cold. He had tried to build a fire, as well as he had learned to in the five years he had spent in the world. He had rubbed twigs and stones together, but no spark happened. Too slow, perhaps. His hands too rigid. It was in vain, he decided, so he had stopped. The cold was creeping up on him like spiders. He knew it was not spiders, for his skin was so numb that he could not feel them if they were a thousand spiders crawling. He knew it, because his hands and feet were full of grazes and bruises and he felt them not.
It was cold. So freezing cold. He was feeling the chill in his bones, sharp pain shooting like lightning through his entire body. Constant, relentless, numbing. He had to hold his feet under him to warm them and painfully rub sensation back into them. But sometimes he refused to. He was starting to give up. He would let the cold numb him, his body and then, slowly, his mind. Like slumber. Yes, sleep seemed not so bad a sensation.
He knew spiders were around him in the tree trunk and around it. They were building a cocoon around the dead mouse. And thus they would stitch their webs around him when he died, weaving and weaving to wrap him completely in white, seal the opening of the tree hollow forever with him inside it. At least he would be cold no longer. Afraid no longer.
Hoot-hoot. His heart leapt in his throat at the sudden noise. Hoot-hoot. "It's only an owl", he whispered.
Hoot-hoot. He could not fall into that soothing sleep. Because his core was warm, not letting him freeze, his heart pumping on, quickly like that of a tiny critter. Fear keeping him alive.


*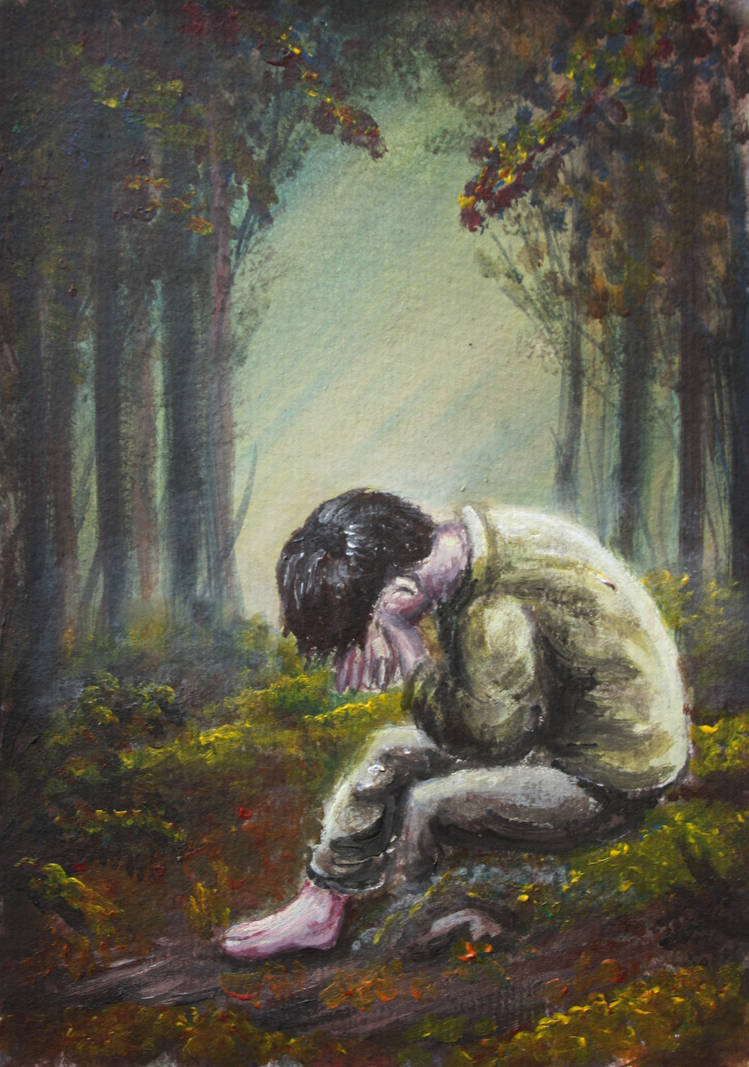 The light of day found the tree's hollow empty.

The little boy was now crouched upon a soft rustling bed of copper leaves: head bowed into his knees, hands balled in small fists before him – just as he had shuddered in the hollow during the night - bathed in warming sunlight. Wild animals or not, his body wanted to feel the warmth of those golden rays.
"Hau! Boy!" a voice awoke him. "Hau! you a'ight, child?"
Kjartan's grey eyes opened to look upon the worried wrinkled face of an old man standing above him. Mouth gaping under a bushy moustache, he lay his wood-axe aside as he knelt by the small figure.
"What you doin' 'ere, lil' man? Ain't ya cold?" he asked, and touched the boy's feet briefly. "Good gods, yer freezin'!" he blurted out, and doffed his coat to cover the boy with it. "Where's ya ma? D'ya want'a come with me an' look for 'er?"
With a last glance to the mouse resting in the copper bed of leaves, Kjartan went away with the old woodsman.