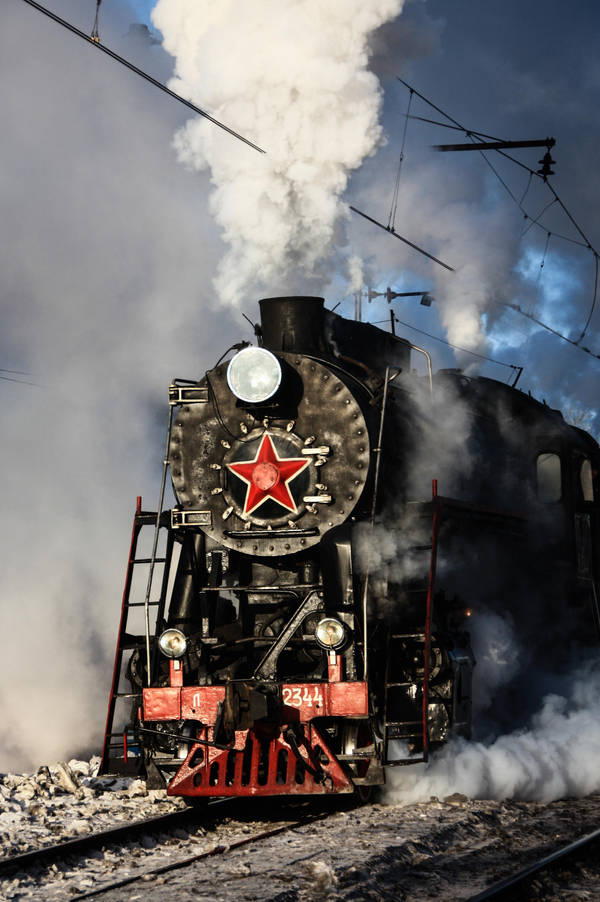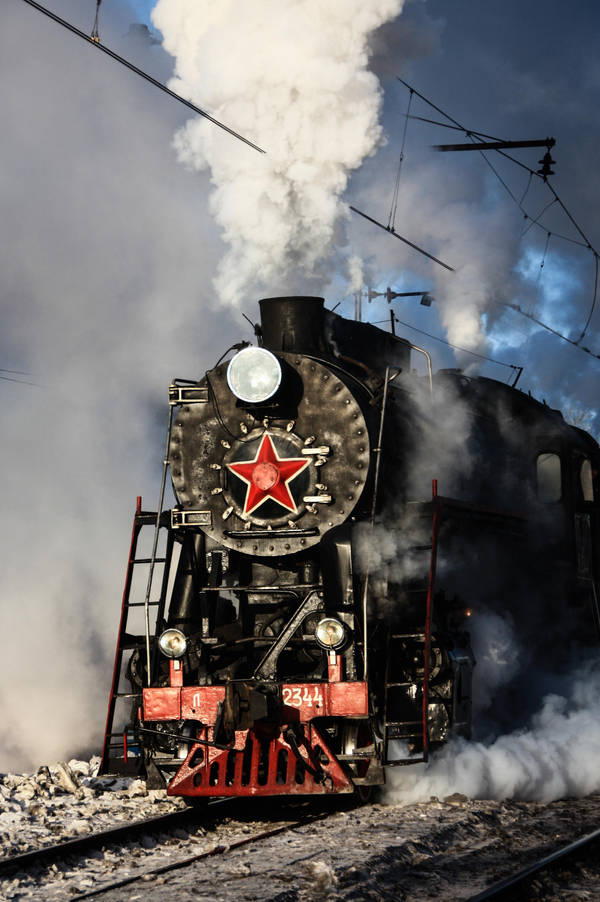 Watch
L-2344, the official supermodel among the Russian steam engines, is ready to depart having carried the passengers to the end of its scenic route.

March 11 Update:
To learn that this picture was featured as Daily Deviation was astounding and hard to believe. I thank everyone for this unexpected attention. Some comments I received were especially heart-warming.
I believe that the subject of featured deviations reflect the community's interest and I am glad the subject of my own interest was added to this.
Daily Deviation
Given 2013-03-10
~
Helendan
times this capture very well.
Taking off II
is a brilliant shot of an interesting steam engine, especially with the contrast of colours. The amount of captured steam greatly plays on the atmosphere of this piece, and the framing is superb as well. (
Featured by 3wyl
)