Update
Looks like I am soon going to be a full-time illustrator

Wish me luck for the new job!
Plus, scroll down to see what were the results for other artists in my Google image search game! There are still open spots to be included in my journal.
So... I tested google image searches (not quite so) new function to
search BY images
.
How reverse image search with Google works
Click the camera icon in the image search bar. Then, you can paste the URL of a picture the image search will list all the websites where it finds your picture. That's nice, but not so fun when you find your artwork stolen somewhere. So don't do that unless you want to ruin your day.
The Game
Let's do something else:
Use Google image search.
Click the camera icon
Paste your artwork's URL into the image search bar.
You retrieve the URL from right clicking your picture and select to copy image URL.
Now check the option to find "similar pictures" on the left side.
Look at the first page of results and tell me what you see!
It's interesting, because it will tell you something about the different uses of your color scheme.
My results
Here's what google image search found "similar" to my pictures: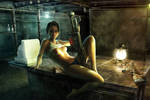 - Cars, more cars, garages, video game scenes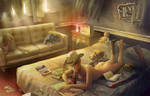 - Cookies, cupcakes, sweets, dough, popcorn! Lots of food, a puppy, a bunny, a camel, a cow.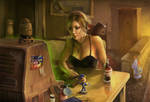 - Churches and museums. Many photos from India, Africa and Asia... and lions!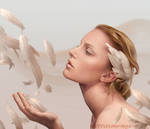 - Babies! Lots of babies! More babies. People in bed or hospital, people getting massages or beauty applications.
Other people's results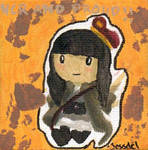 by
jessdel
- lots of people in action, chocolate, anime pictures
:thumb216542369: by
RenegadeCharles
- many Asians in front of red background and OMG BARNEY STINSON! HE'S AWESOME! And he seems to be special guest in one big chairman mao lookalike meeting.
by
DemonShiro
- parties, candlelight, people in bars, and some strangely dressed people holding a banana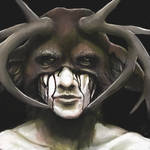 by
Parapsychologist
- skeletons, a viper, a black and white cat, a car, an Ashford and Simpson album cover
:thumb186679113: by
Melenea
- landscapes, horses, cows, people doing capoeira, mountains & motocross pictures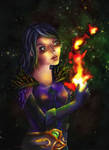 by
Lyraina
- strangely dressed people, costumed people and band photos / stage performances
I think you could even start drawing some conclusions about the symbolic qualities of certain color schemes from this. I think it's worth reflecting.
Now play with me!
Post a link to one of your artworks below and write next to it what the similar images were displaying.
I'm curious! If you participate I'll feature your artwork in this journal.