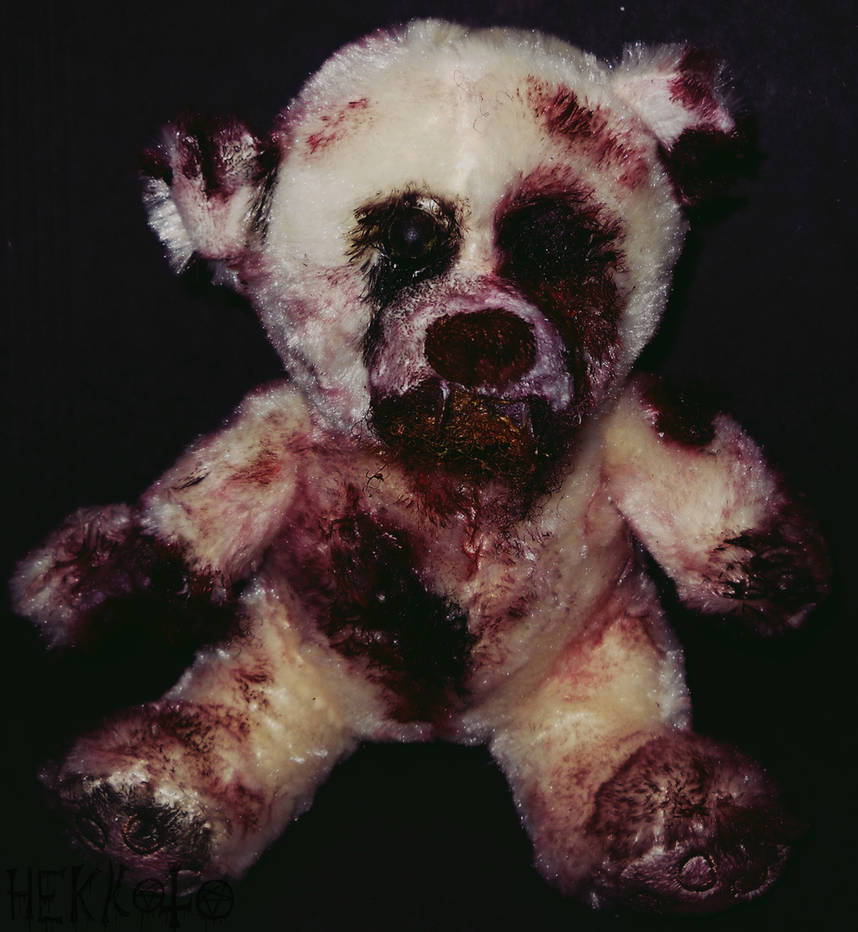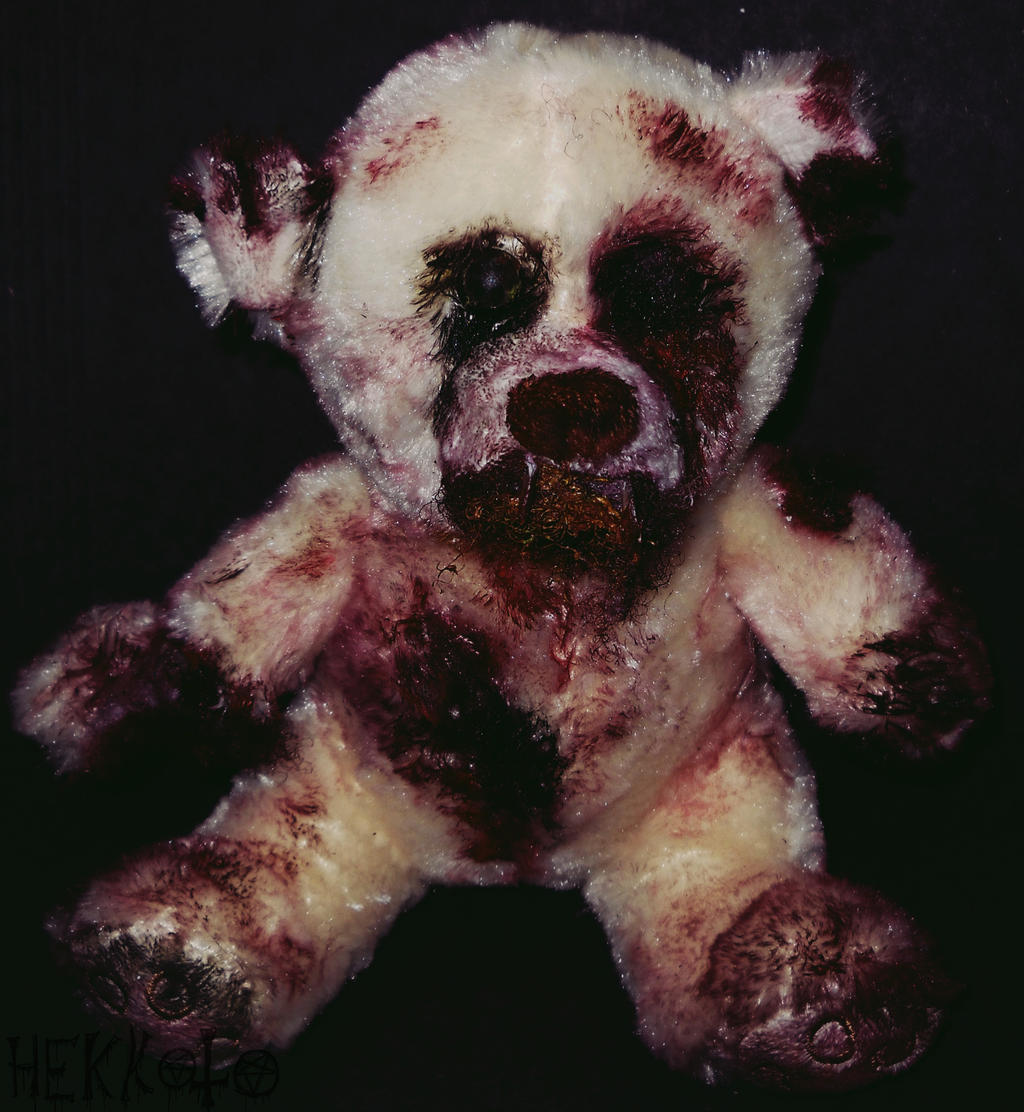 Watch
I made this bby~ >:3 Isnt it cute~
If you are interested: I bough regular teddy bear, cutted it a bit, painted with oil paint [blood, eye, mouth, "dirty design"] and glued to its mouth my bunny's claws [they was doing sometimes weird things and broke them, I just found them next to their cage]

Damn, I just find out I dont have photos of my artisan crafts on my computer ;-; not good. Ill do new photos of stuff I still have but I dont have everything T-T For example, this teddy, I had to throw him away long time ago. So I had to edit only photo I had... and that was only photo which left, for some things I need download them from my DA..........


check my sites:
DeviantArt: hekkoto.deviantart.com/
Instagram: www.instagram.com/hekkoto/


This is really awesome, I'm honestly very much into creepy/gory things, and I love the fact that you used a teddy bear for it, it brings out childhood memories in a creepy disturbing way which I love. I think if someone offered me this for my birthday I'd just be tripping out and hugging them, great work, it looks very realistic and if its not too much, could you tell me the materials you used to make it look so real? I'd surely be interested considering I have the same antics, but with dolls eheh.. Yeah..
I especially like how you darkened around the eyes and what ever is going on with the mouth, at this rate I wouldn't be surprised if it started moving on its own. There aren't a ton of words to describe this except, GREAT WORK

I'd enjoy seeing you keep it up!
The Artist thought this was FAIR
25 out of 25 deviants thought this was fair.
Well, I don't know how to write a critique so...forgive me if I falter a little.
Looking at this teddy I feel disturbed and a little morbid.
I mean, that's the effect an image should cause and, looking at this, one is forced to imagine 'whom belongs the bear?' or 'how did he/she die?' or again "...is he/she dead?' and so on, trying to build his own history in mind just sitting and staring at this image. Even the bear Itself, dirty, bruised and stained of what it seems real blood (that's real blood?

). The only thing I don't like is the ambient light. It seems you fired a flash or a strong light that enlightens too much the scene. I'd have used a softer light. But it's only my opinon, of course. Maybe thats exactly the effect you wanted to obtain.
The Artist thought this was FAIR
12 out of 12 deviants thought this was fair.