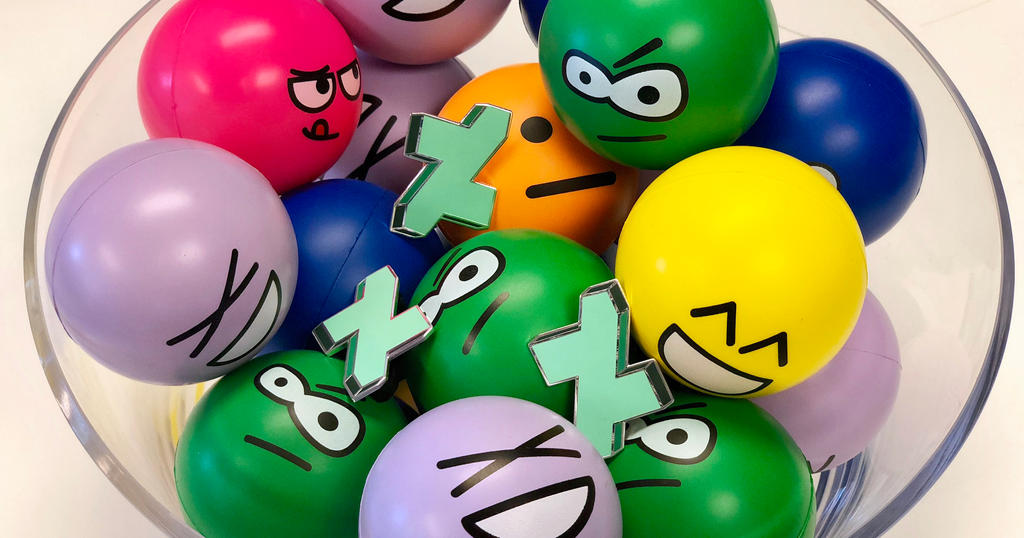 About a year and a half ago, we
posted a journal
discussing how DeviantArt's acquisition would grant us the resources to make many positive changes for the site. Thus far, a lot of such improvements haven't been entirely obvious
—
like the many
new hires
across all departments (we've more than doubled our staff!) or upgrades to the tools we use behind-the-scenes. All of this was done in order to bring you big-ticket changes, including a much-improved and redesigned site.
We've approached the redesign with
a lot
of consideration, which is why it's been in development for so long. Not only do there continue to be lengthy internal conversations discussing every piece and every feature in explicit detail, but we've also involved the DeviantArt community extensively.


How We're Getting Community Input
In-Person Interviews:
Over the past few months, we conducted one-on-one interviews with deviants in cities around the world
—
Hollywood, Manhattan, Toronto, Tel Aviv, and Kiev, just to name a few. These extensive, face-to-face conversations provide an in-depth picture about how deviants use the site and how upcoming changes might impact them. We love being able to spend time with deviants and look forward to continuing the process.
Online Surveys:
Several surveys have been conducted to gauge how deviants feel about DeviantArt today vs. potential changes or features that may be coming in the future. Depending on its goal, a survey might be made available to all deviants or targeted to a sub-set of specific deviants. The feedback gained is critical to shaping the outcome and priority of DeviantArt's roadmap.

Advisory Board:
Founded in 2017, the Advisory Board is comprised of a diverse group of deviants whose talents and interests represent the depth and breadth of everything DeviantArt has to offer. The group of roughly 50 deviants acts as a place where staff members and deviants can interact to gain feedback, share mock-ups and designs, and connect with each other on a personal level. (Currently, the Advisory Board is invite-only; however, if you're interested in joining, please leave a comment on this journal.)
You Can Be Involved Too!
More surveys and face-to-face interviews are on the way, and we want to hear from as many deviants as possible. These are great opportunities for you to provide input before any updates launch, so please keep an eye on your Notifications and notes, as this is where we reach out to deviants. Your feedback helps us improve DeviantArt in ways that most positively impact everyone, allowing us to deliver more of what you want.

An Improved, Simplified Experience

We promise we aren't taking this process lightly. Many deviants are passionate about the way DeviantArt functions, but we also know there are improvements that you want to see. We've spent a lot of time thinking about how to make DeviantArt a modern and unified experience, and we deeply believe the upcoming changes will make your time spent here exponentially better.
On top of visual changes, we'll be making some other adjustments — like the way things are named and where they appear. All of these decisions are informed by analysis of real user behavior, for both deviants and casual visitors to the site. Our goal is to present the experiences we all love at DeviantArt more clearly and reduce instances of confusion, streamlining things that may be over-complicated. Ultimately, this should improve participation from everybody — better, clearer ways to connect you with things that matter to you most means more favourites, comments, and deviousness to the site as a whole!
Stay Tuned
As DeviantArt grows, our mission hasn't changed. We believe in our community, we believe in your creativeness, and we want to grow with you. You'll be hearing
much
more about the "new" DeviantArt in the coming months, and we hope you'll stick around for the ride! In the meantime, check out a few of the journals that deviants have written about their user feedback experiences with us: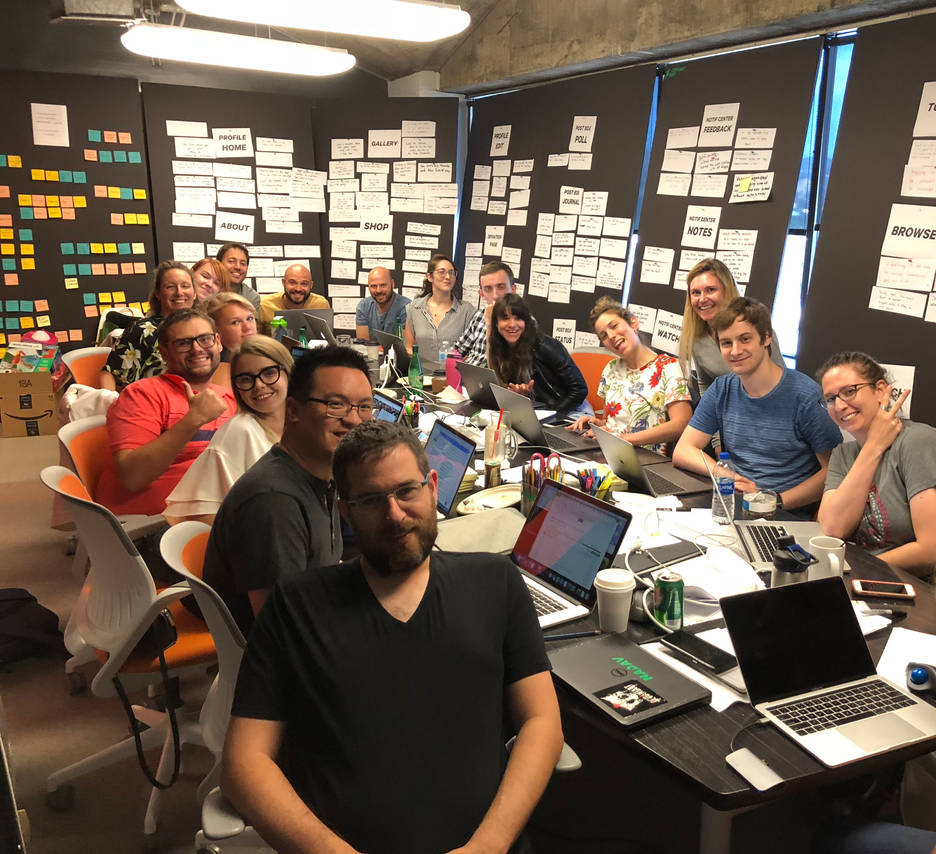 Over twenty members of DeviantArt's Product, User Experience, User Interface, and Marketing teams participated in a week solely dedicated to receiving in-person user feedback. Here are a few team members plastered in a room with feedback from deviants! Banananation77, danlev, Heidi, heyheybuddy, LaurenKitsune, linakononenko, Luyda, NataliGagarina, NeitleyW, nicolikai, NWeiss, Roihim, Ruthygi, starvingartist, thedatadoctor, Tiamattson, Tiorion-ua, Tomergr, tomisagirl, UncleMartyPants uxvital, Wannabby, yonatanbuni (not all pictured).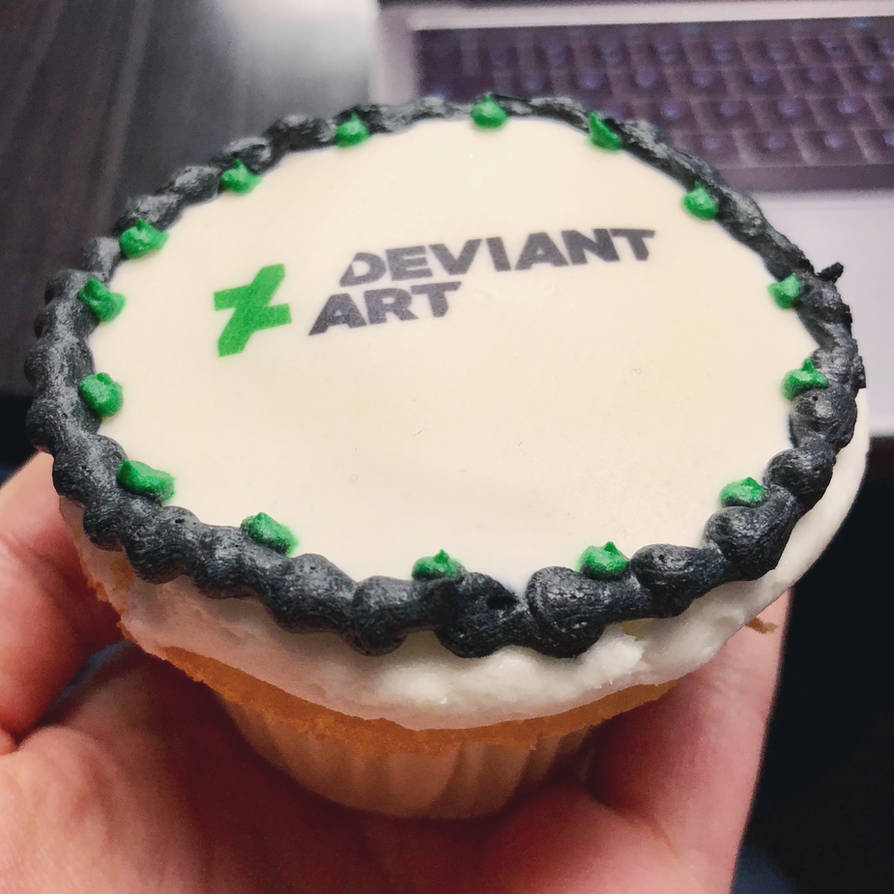 Deviants who participated in our in-person user interviews received DeviantArt swag... and delicious cupcakes!
Questions
Is there a feature or aspect of DeviantArt that took you a while to understand?

What do you find valuable or unique about DeviantArt (the site) or the community?
I would want a DeviantArt redesign to look more __________.