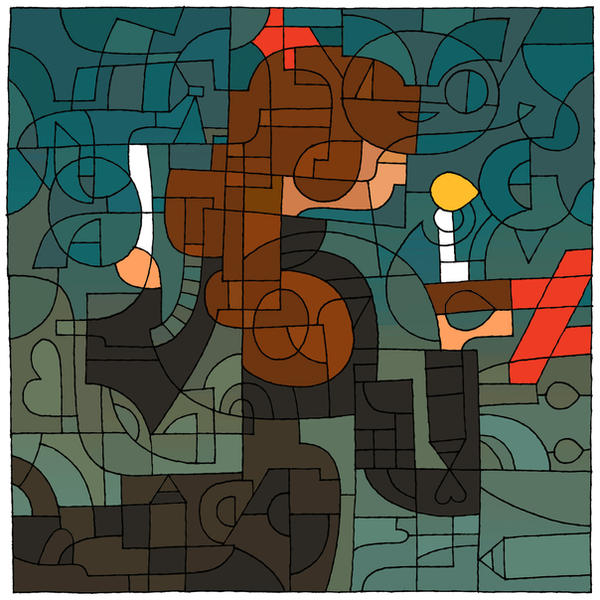 Description here...
Celebrate 16 Years of DeviantArt
DeviantArt launched 16 years ago, providing a community of artists and art appreciators with a place to call home. Now, on August 7th, as we celebrate our Sweet Sixteen, we're bringing a birthday celebration to our deviants around the world! From the comfort of your computer, help us celebrate the reason we're all here today — our vibrant and inspirational community!
Standing at the cusp of Internet-adulthood, it's always enjoyable to look back and embrace the carefree days of our artistic youth. This year, while adult coloring books are flying off the shelves nearly faster than fiction, what better way to unwind than celebrating with some coloring of your own? Using the Paint Bucket Tool in your favorite image-editing software, download our template and find inspiration and serenity in the swirling shapes.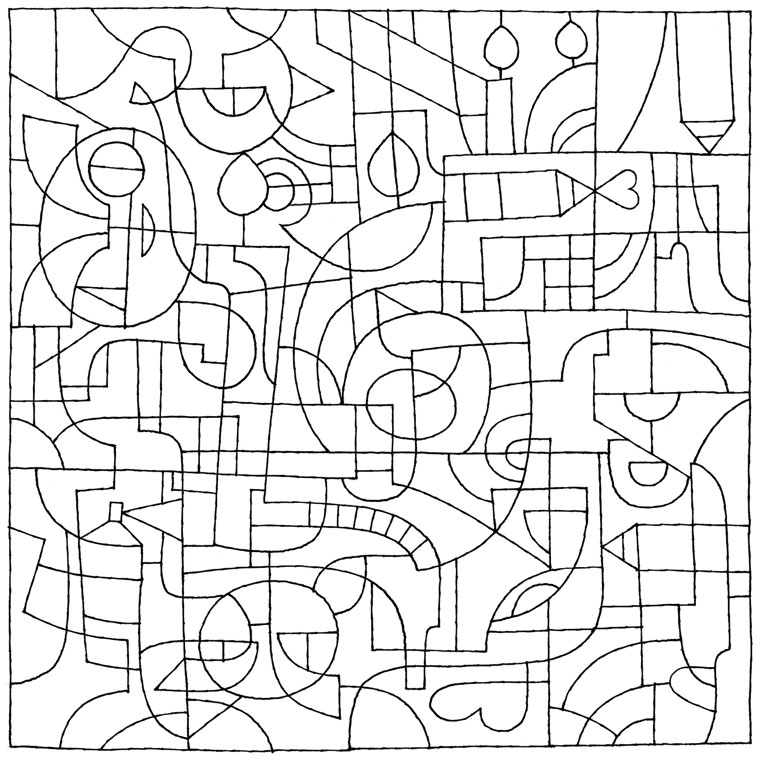 Download the coloring template.

Use the Paint Bucket Tool in the image editing software of your choice to fill in shapes that reveal scenes hidden in the line art. Use solid colors only. No shading, texturing, or gradients.

Feel free to rotate the canvas (90º, 180º, 270º, etc.) to better suit your creativity.
Examples To Get You Started
Rules
The 16th Birthday Coloring Challenge is open to all DeviantArt members.

Submit as many coloring templates as you'd like.

Upload your finished work as a deviation to: Community Projects > Holidays > 2016 > 16th Birthday Coloring Challenge.

Use the deviation description to tag other deviants you want to participate in the Coloring Challenge.

All submissions must adhere to DeviantArt's normal Terms of Service and Etiquette standards.
About the Template Creator
Born and raised in Mexico by Uruguayan and Chilean parents, Patricio Betteo (betteo), has been a pillar of the DeviantArt community for over 9 years.
As evidenced in illustrations for magazines and children's books, Betteo's art contains splashes of color that reflect the thought-provoking whimsy that inspired him down the path towards art. Comics and painting are the "non-lucrative side missions" in his art life. He also enjoys juggling and likes to eat the cores of apples.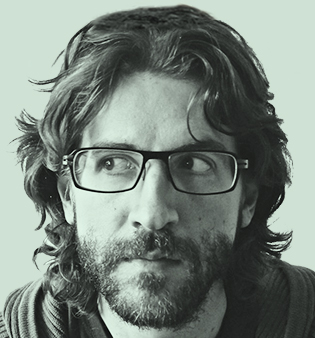 Buy One, Get One Free, Core Membership
As part of our Birthday Celebration, from now until August 11, 2016, when you buy a three-month Core Membership, you'll get an extra three months added to your Membership for free!
Not only will you enjoy the many benefits that come with being a Core Member – like browsing ad-free and staying up-to-date with live notifications – but you'll also be aiding a site that inspires and influences so many.
Buy One, Get One FREE!
Build the Future
You are funding DeviantArt and the community thanks you!
No Ads*
Advertising-free use of DeviantArt
The "Core" Symbol
Your username will include the coveted Core Symbol
Option to Change Your Username
Hassle-free conversion of your account to a new name
Discount on Prints Purchases
Get a 10% discount
Beta-test New Features
The option to be a beta-tester and try features first
Set Your Own Prices
Set the sale price on your prints for higher royalties
No Commitment
Cancel rebilling at any time
* Does not exclude promotional message from DeviantArt. Core Members enjoy the same privileges as the former Premium Members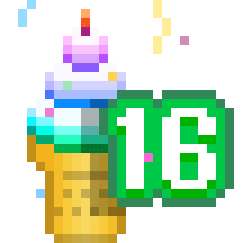 DeviantArt's 16th Birthday Badge
Deviants who participate in the 16th Birthday Coloring Challenge by uploading their finished template to the correct category will be awarded the coveted 16th Birthday Badge!