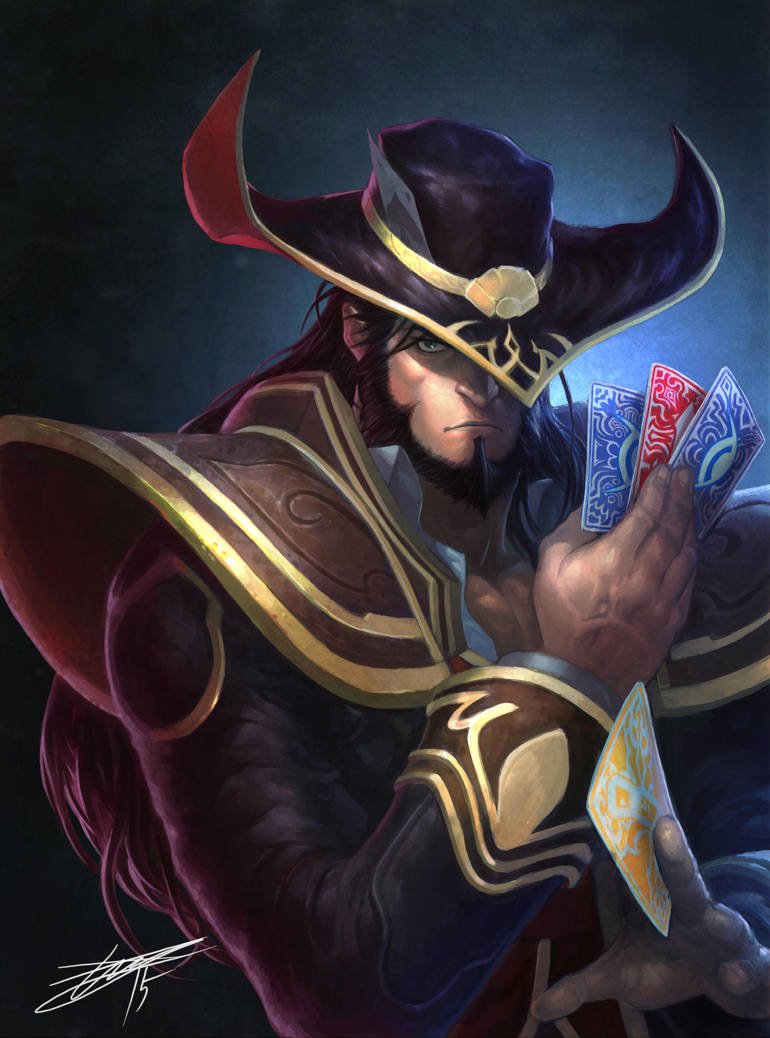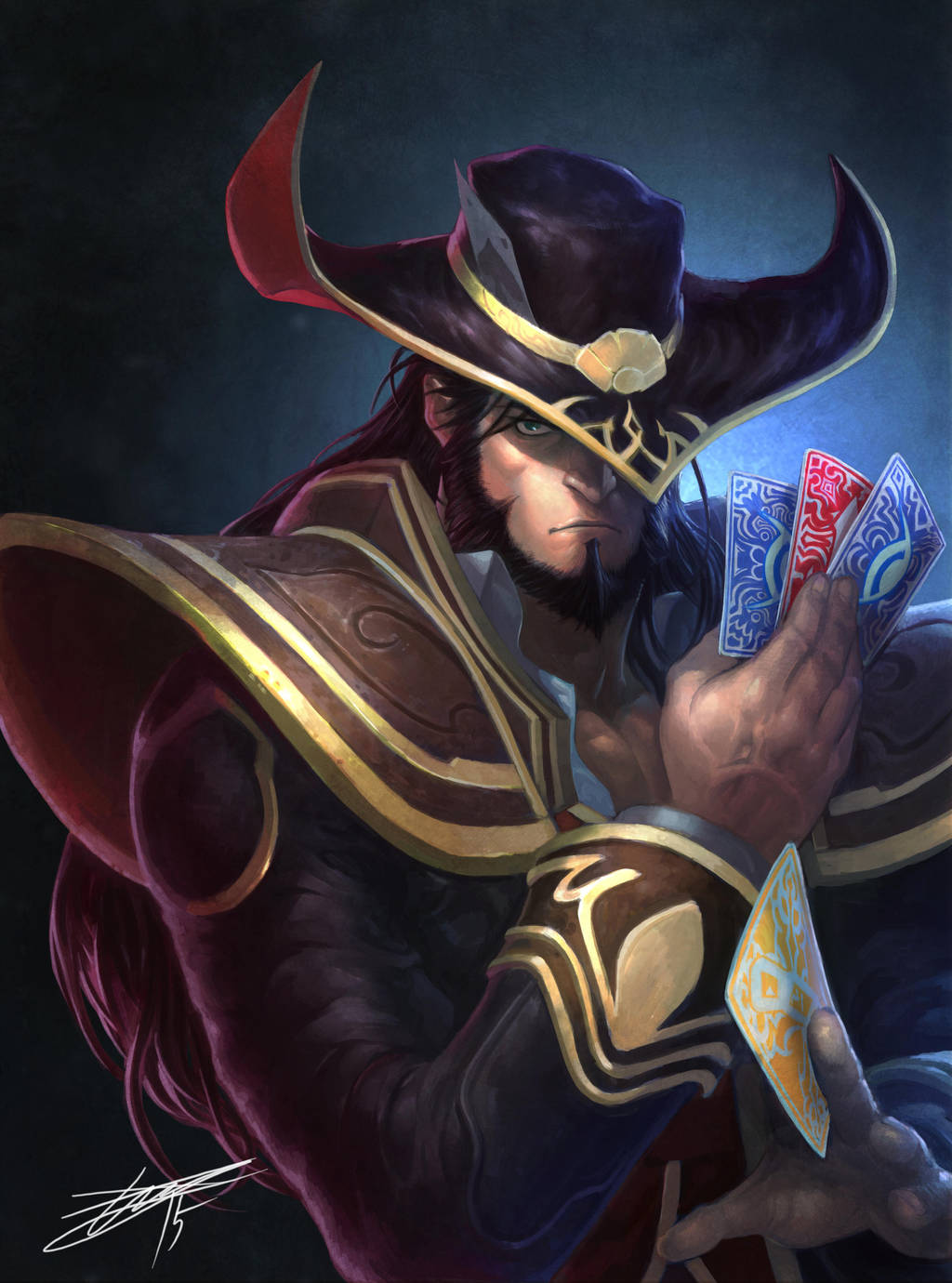 Watch


i love your style of painting
Reply

Amazing work.
But doesn't Twisted fate have a yellow card as well?
Reply

He does under his blue cards. It actually is very much like him which is why I like the image so much. He is holding is blue and red cards out in the open in a dramatic fan, your eyes are immediately drawn to them. What you don't notice immediately is the yellow card about to be tossed from his left hand, he is holding it over his gold cuff links, it is a momentary distraction, but one that will leave you stunned before you realize is there.

It also reflects his gameplay style as well, the fan of cards being his Q and his left handed gold card showing the one he is currently holdings for an W empowered auto.
Reply