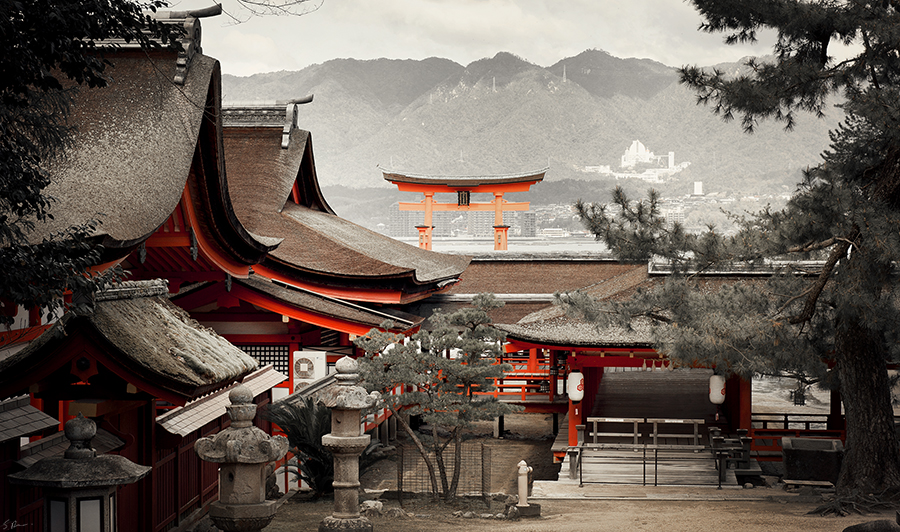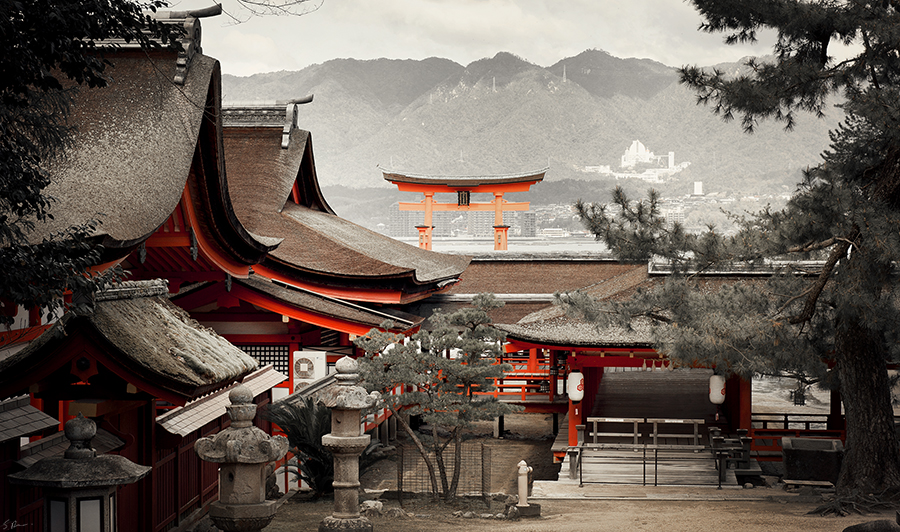 Scene looking over the famous Itsukushima Shrine on Miyajima, near Hiroshima, Japan. Always wanted to take this shot.
Hi ~
jyoujo
!
Beautiful angle first of all, captures everything so perfectly in this frame. The branches of trees are also peeking in, so story like
Secondly, I love the coloring and how the red comes out, also highlights the fact that in this part of Asia, red is a color of life and prosperity... beautiful!
More than that the other colors just give it a feeling of old. I really like it.
Those mountains in the background go really hidden cause of the light colors. but I guess that was what you wanted to do so... good work
Could serve really well in a gallery

The Artist thought this was FAIR
11 out of 11 deviants thought this was fair.
The way that the picture is taken, suggests a calm and steady hand. The buildings are all given equal space, and the eye is given time to look over the exquisite handiwork of each, equally. In remarkable contrast, though, are the in-color portions of the picture, vivid reds and oranges in sharp contrast with the subdued brownish-gray tone of the rest of the picture. Of particular note is the structure in the rear of the picture. Its height lends to the eye being drawn to it first and foremost, while not taking anything away from the rest of the picture. Overall it is a striking and yet simultaneously delicate piece, one that is sure to amaze many who view it.
The Artist thought this was FAIR
15 out of 17 deviants thought this was fair.