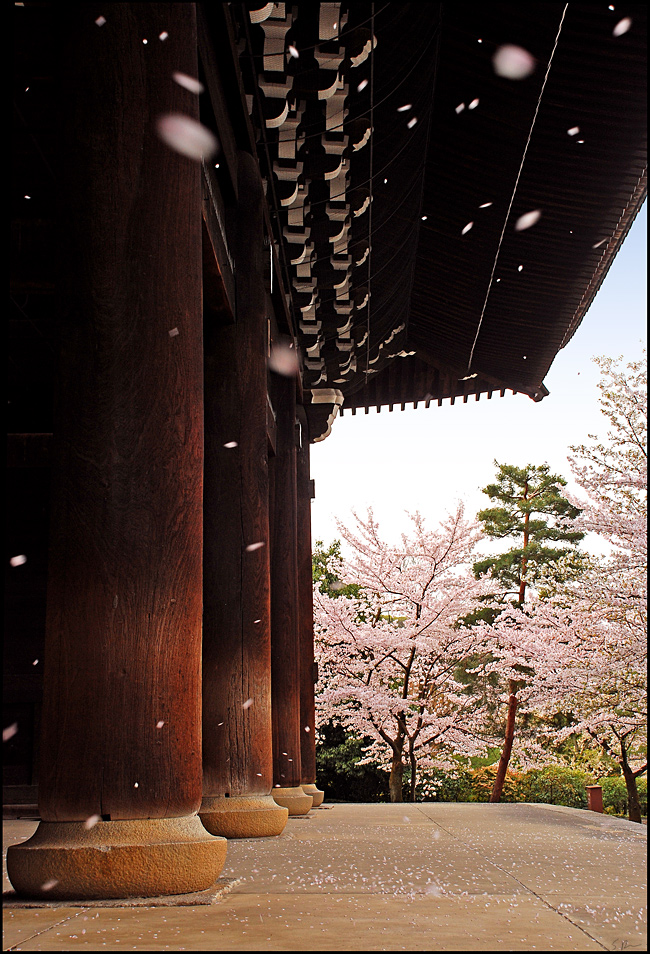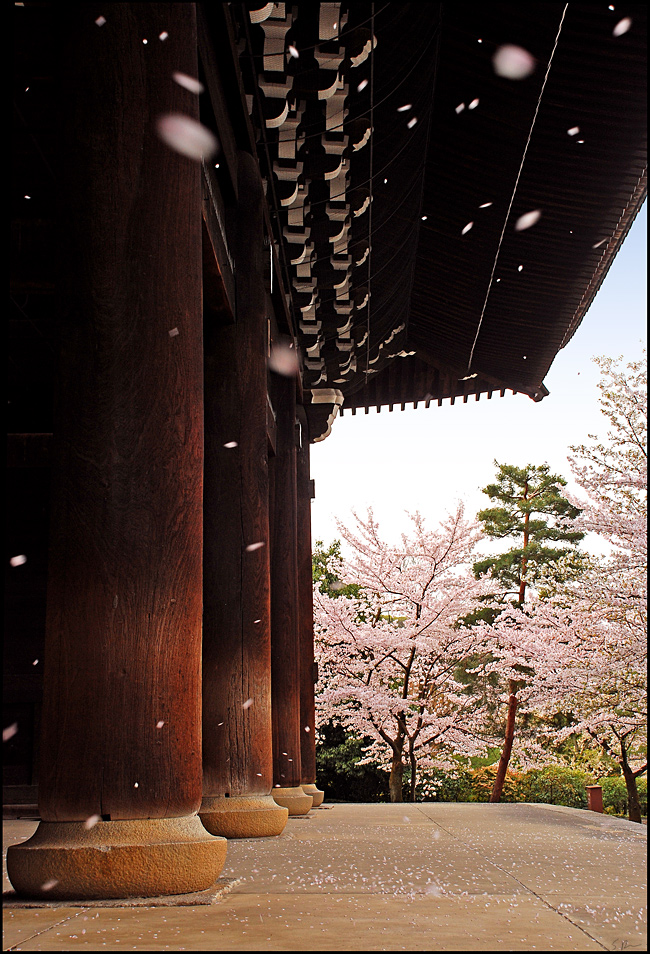 Watch
On the steps of a temple gate in Kyoto, Japan.
It was early morning and I had seen similar pictures like this hanging in photographic galleries I had visited so I really wanted to capture the same kind of scene. Thankfully most of the other photographers around were at the bottom of the steps shooting the gate so there was no one walking in my shot. Took me a bit of waiting before a sufficient gust of wind blew the sakura in front of my lens.

Quite proud of this one.