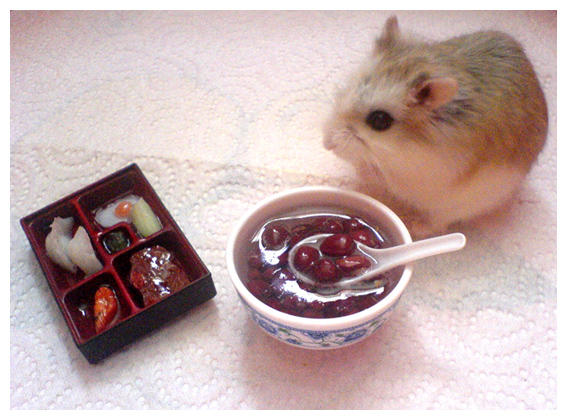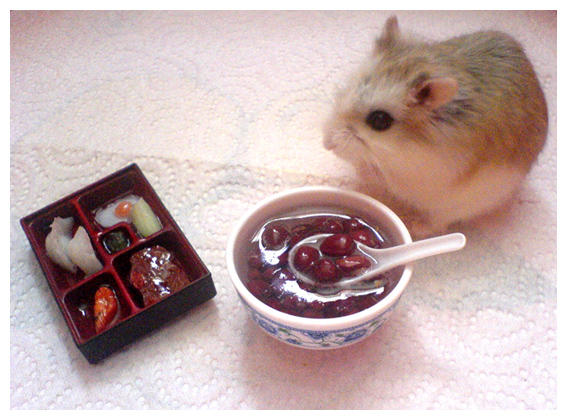 Watch
It would be every hamster's dream wouldn't it? To be surrounded by exquisite food.

...Alright, I'll be honest. The mini soup and sushi tray are fridge magnets. Hahaha.
But it was very difficult to keep Roger still, so I had to tempt him with a banana flake.

~~~~
Note:
I
claim rights to this photo. If you see this photo on Flickr, it's because it's on my sister's Flickr account.