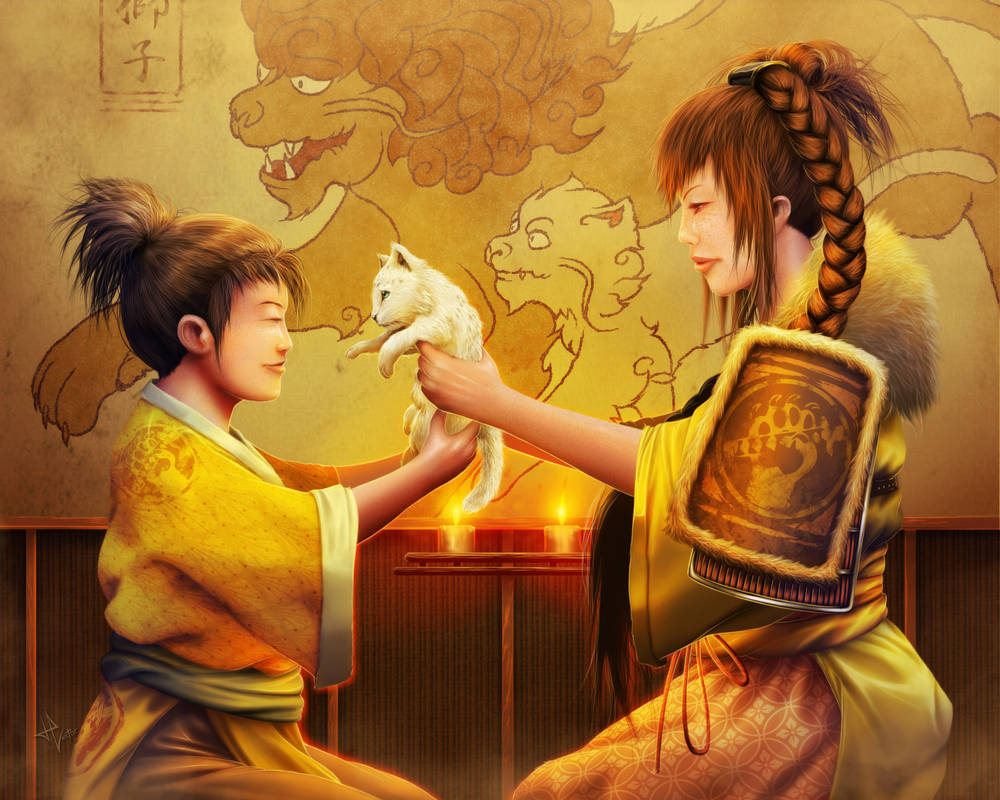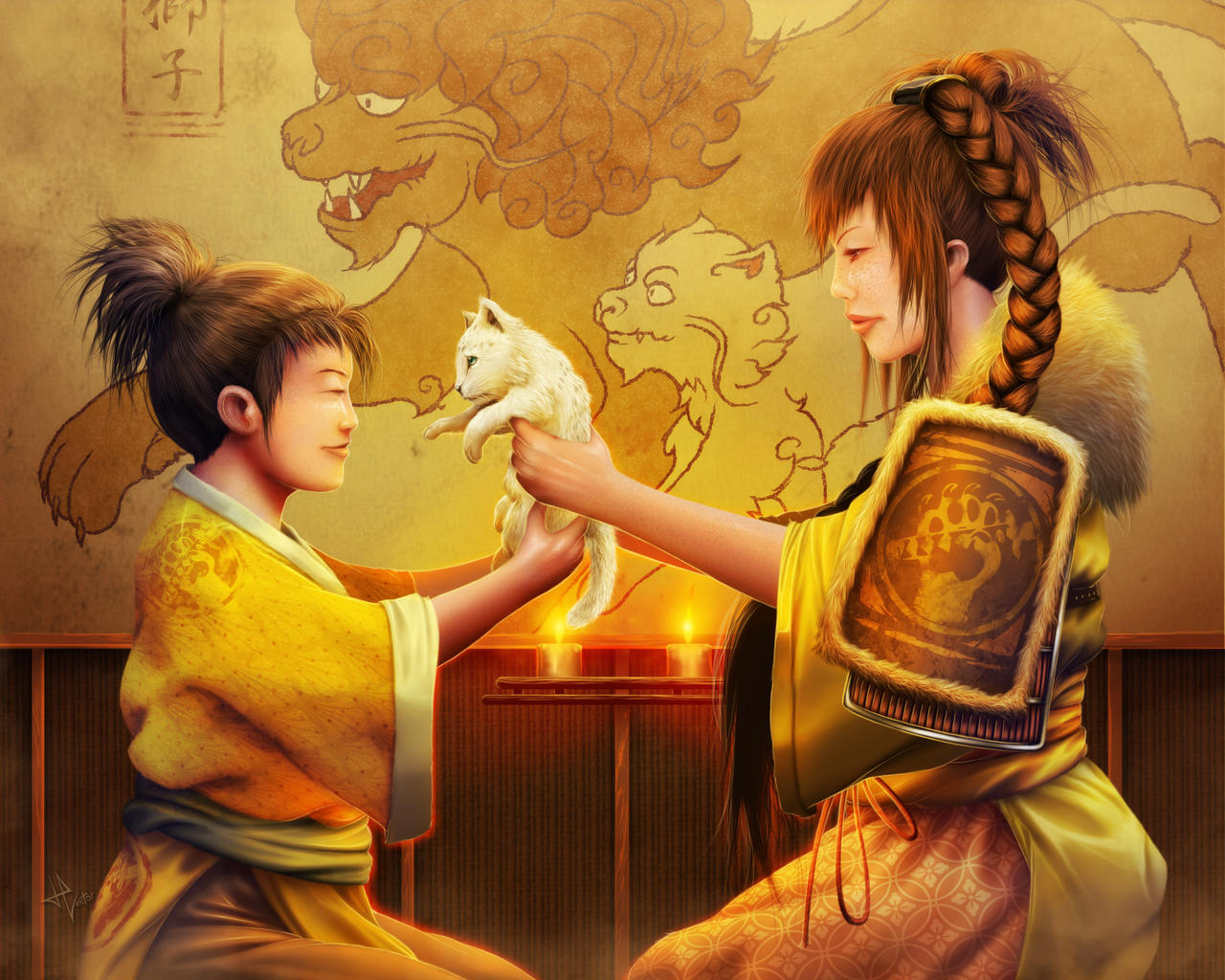 Art for the game "legend of the five rings"

Copyrighted by AEG (alderac entertaintment grupo) and me

Do you know who the boy in the pic is supposed to be?. Also, such a cute little killing machine-in-training...both the boy and the kitty, actually.
Reply

Odds are that's actually a girl, I'm not sure how much has changed in the lore over the last few years but when I played the Elite Squads within the Lion Clan primarily consisted of women. Though this might have only been true for the Akodo Lionesses, it's been a long time.
Reply

No clue about the boy for now, so cant help

Reply