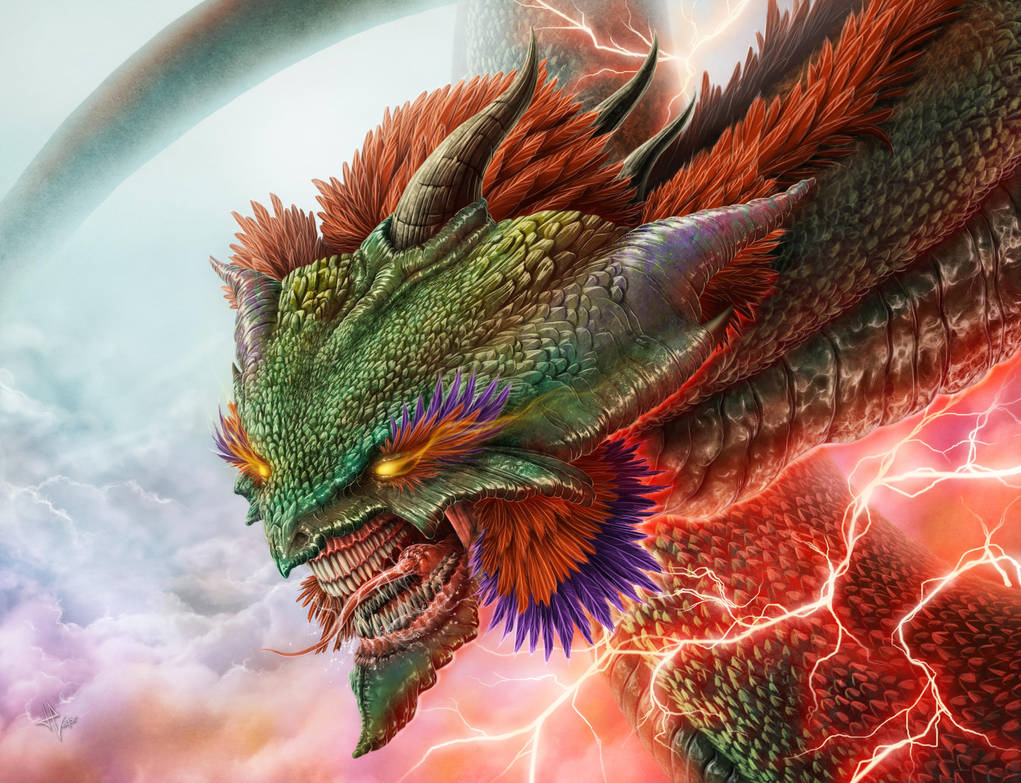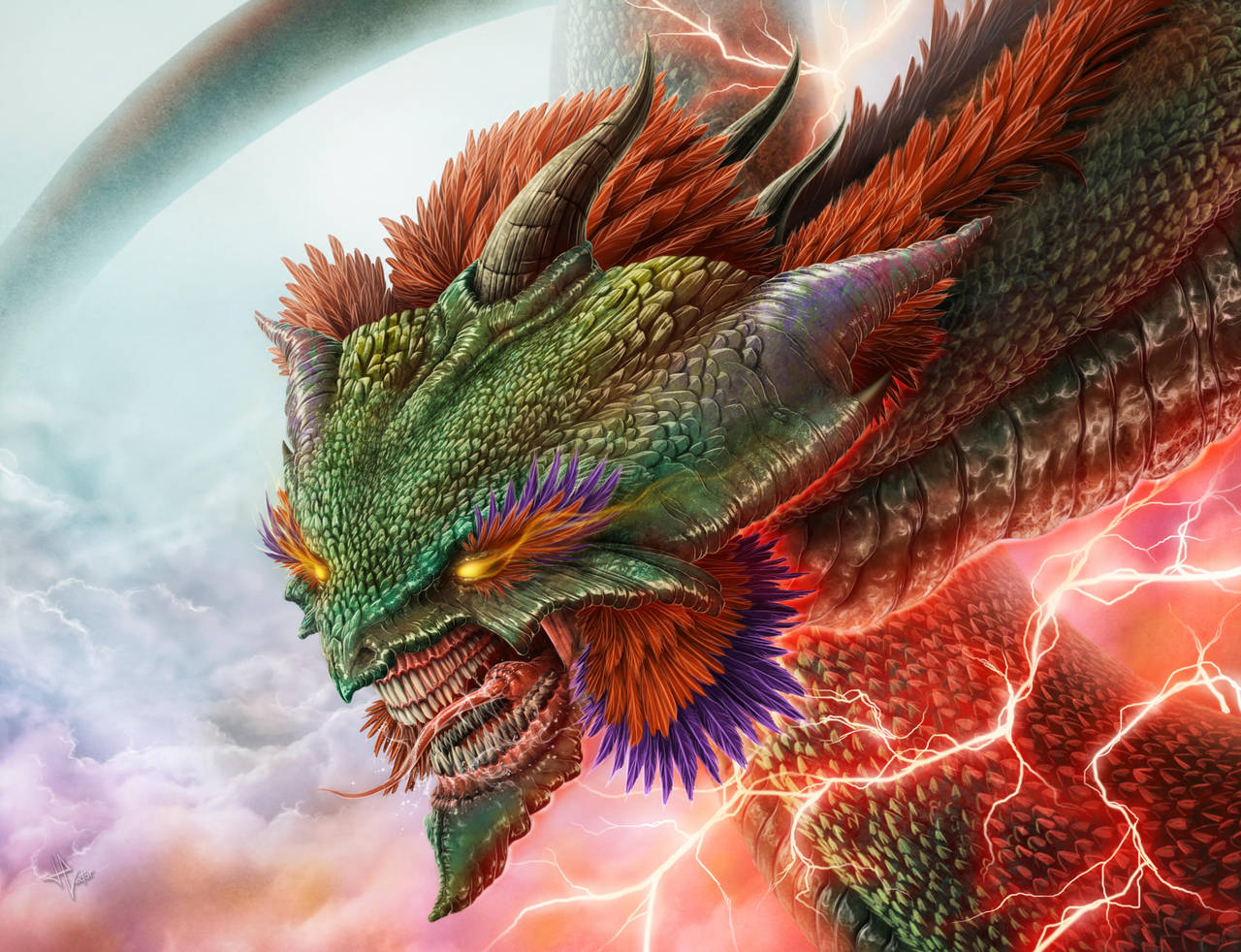 Watch
New illustration featuring Isse, aztec dragon goddess .
You can find it on the new game called "Guerra de mitos"

guerrademitos.com/
Check it out!
Awe-inspiring, stunning, and grand are words used to describe this masterfully done composition. From the whirling electric-energies, slithering form, and the overall depth and movement of the piece: This is most certainly a well-crafted and thoughtfully composed creation.

Every scale is clear and concise, with clear shading and blending of hues. From scales to horns and feathers, a clear and appropriate texture is added which translates well for the viewer. Many an artist would make the common mistake of of just adding scale work with but little shade, where this artist takes it up a step and adds texture, shading, and varying hues. The texture work and overall level of the work done is nothing short of astounding.

The colors work very well here, from emerald-flat greens, to metallics and a few pastels, every bit of this piece was rendered with an eye for homogeny. No color seems out of place, and the proportions of the colors used are well balanced.

The lighting and overall contrast is well done, very little is left without a touch of light or some shading. Overall, the piece comes off as eye-popping and beautiful.

The only strife had with this work is the plating underneath the neck directly behind the head. It is a tad lumpy, where as the rest of the serpent's plating is very smooth and clean. This is a minor point, but one that is slightly distracting.

This piece is both satisfying and marvelous. I would have no issues in hanging this piece from my dwellings walls. Marvelous work.
The Artist thought this was FAIR
8 out of 8 deviants thought this was fair.
Wow, what an image!
Lots of atmosphere and action.
I do have a bit of a perspective issue with the facial centerline, where I have the feeling it isn't aligned properly - the angles jaw, tounge, nose, and central horn.
But that is really minor and probably just my imagination.
The image is capturing.
The cloudy background together with the lighting in the the foreground transport a lot of energy and this works stunningly perfect with the flaming eyes.
The detail work of all the feathers is really amazing and the bright colors really work in this energetic image.
Really capturing!
Well done
The Artist thought this was FAIR
2 out of 3 deviants thought this was fair.