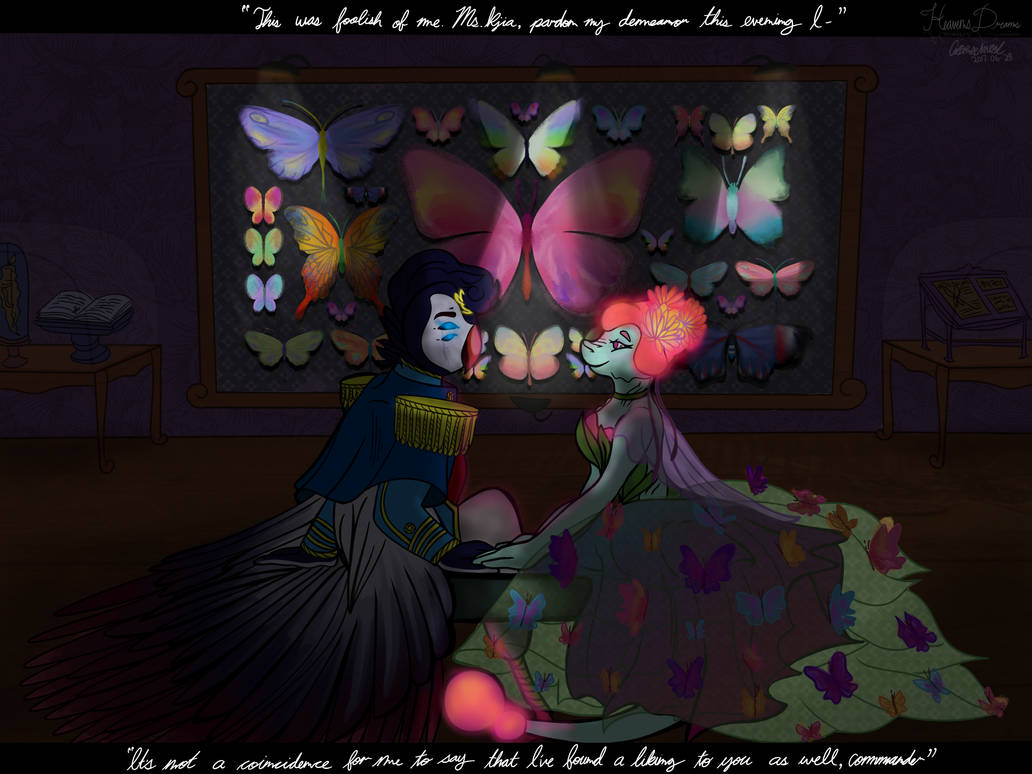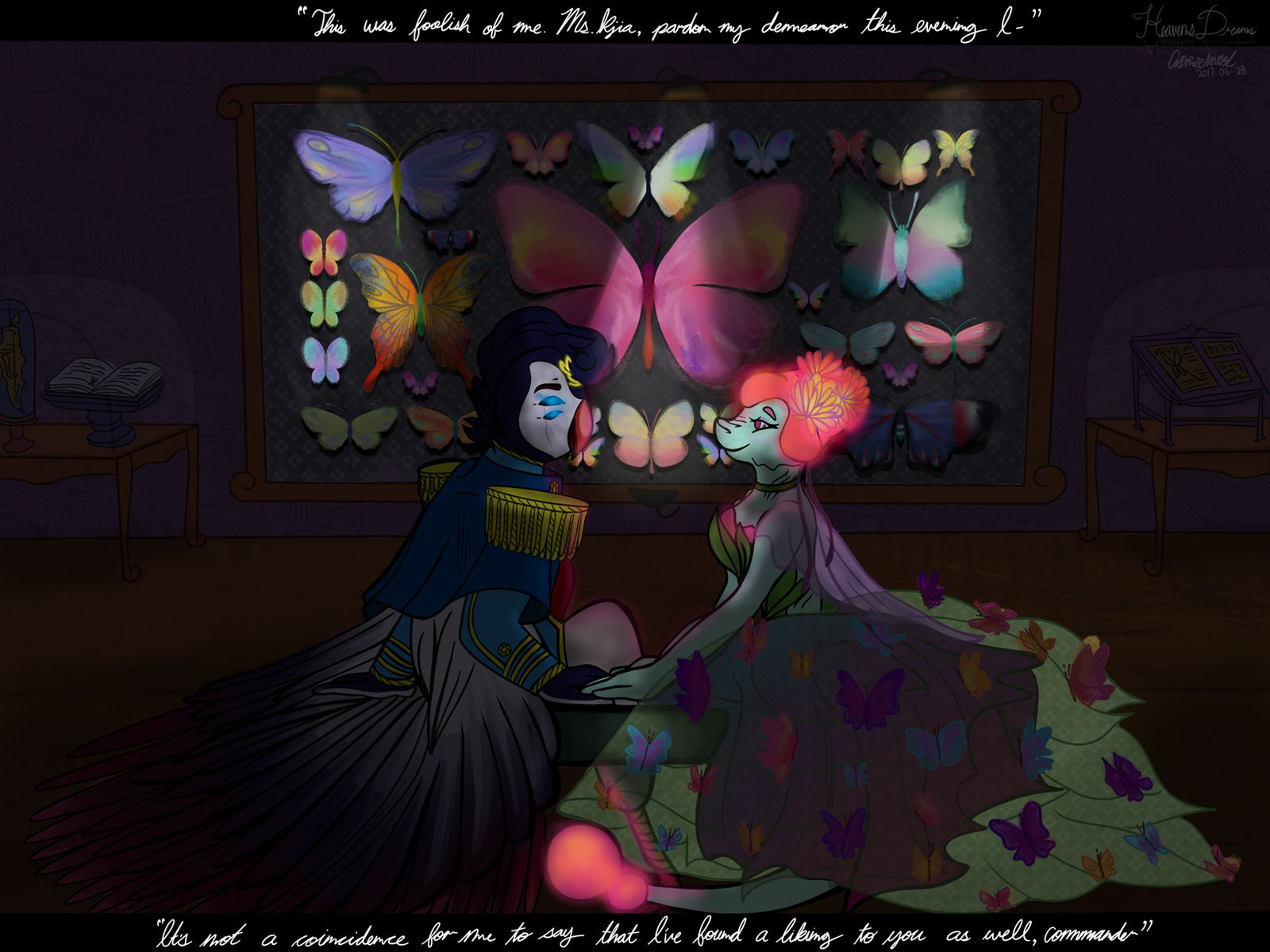 If you can't read the cursive; they say

"This was foolish of me. Ms.Kjia, pardon my demeanor this evening I-"

"It's not a coincidence for me to say that I've found a liking to you as well, commander."









The central planetary artifacts museum event: The sudden jump from Ikurah's popularity strikes Commander Viktorathene is a unique way; in a sense it intimidated him to see how popular Ikurah became and it was also an eye opener for how large her audience and fan-base was prior to her stardom. Instead of showing a genuine interest for her, he approaches her in a lecturing kind of way to criticize her 'spontaneous personality' and how it's unfitting her Journalism - although his argument is poor. His words jumble up while trying to be critical, unknowing that he's acting critical because he's afraid Ikurah's stardom would mean she would branch away from the UPUA and from his company. Ikurah however, catches his criticism as a confusing way for him to confess how he's impressed and in awe of her. Intrigued to find why a man as successful would spend his time with her personally, it makes Ikurah yearn to figure him out.

The butterfly artifacts scene: While Viktorathene poorly executes his plans with talking about his feelings to Ikurah, she appreciates how he took his own time to spend with her despite his "criticism". After he finishes what he has to say, Ikurah laughs and it throws him off guard. She then admits that she has had a liking for him for a long while and says it started almost two years ago, when she first saw him. This leads Viktorathene's expression to change suddenly from defensive to flustered. Within his confusion, he has his doubts even after Ikurah admitted her feelings. He then asks Ikurah why would she ever have feelings for someone of his 'type' and list everything why he couldn't be compatible with her. Instead this reveals his' insecurities of what he fears Ikurah would dislike in him. He also admits that it was rude for him to pull Ikurah away from the rest of the event just to talk to her privately about her personality and said he should be the last person she should be attracted to. She holds his hand and she tells him that she likes Viktorathene for who he is and apologizes for making it awkward; but awaits for him to admit his feelings. He then admits he has had built an 'interest' in her about a year ago, around the time he talked to her during the period of the Chanvian 00 General Assembly's.