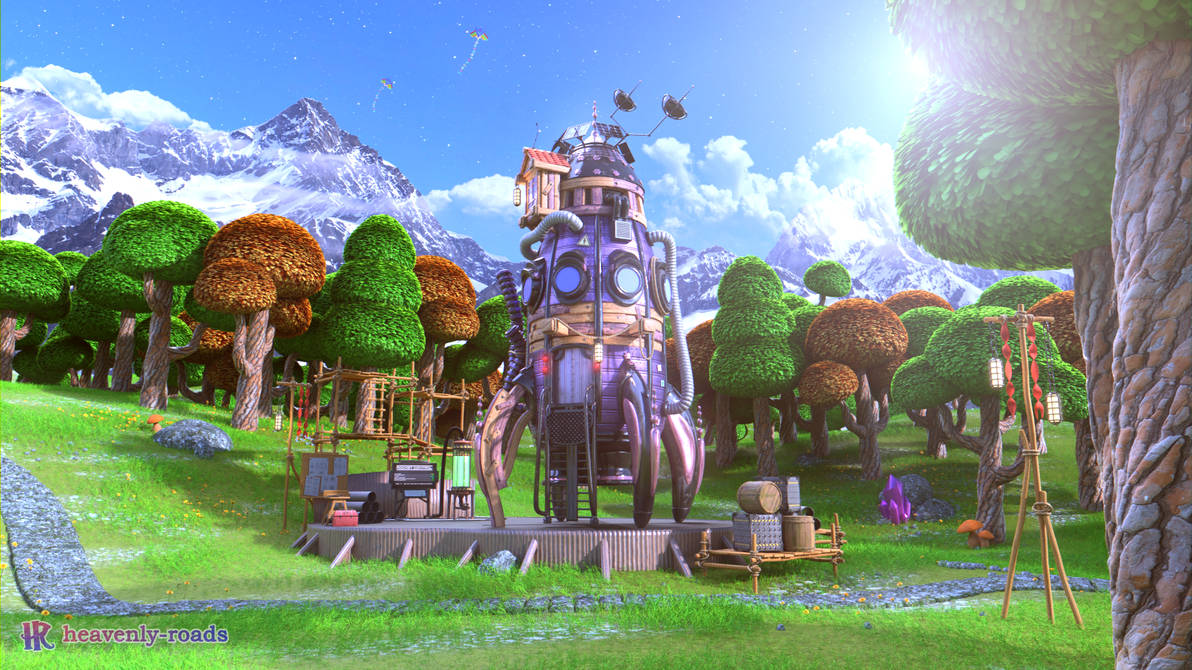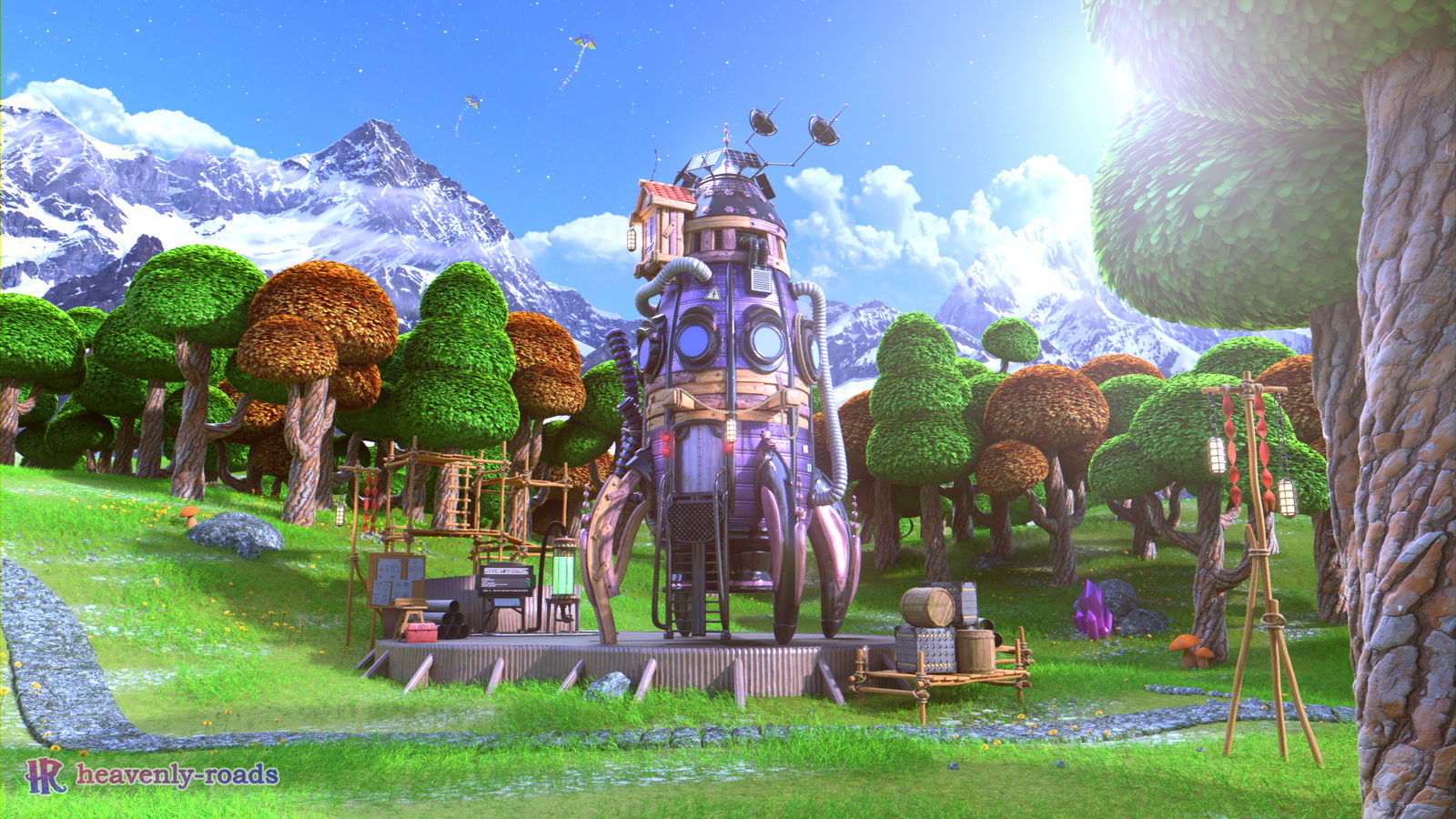 Don't fear it due unconvincing appearance, this rocket can fly perfectly through the space to visit planets and incredible places! The early rocket prototype was smaller, but Owyl - a carpenter and inventor rebuilt it to make a bigger and better rocket even now it's a home! The interior is divided into three floors: machinery room, navigation room and bedroom.

It's a very intriguing picture... it reminds me of worlds that J.R.R. Tolkien wrote about in his books... excellent presentation, Jairo ~

Reply

Did you use any reference?
Reply

This is so professionally made! You are mastering blender! Good job man!
Reply