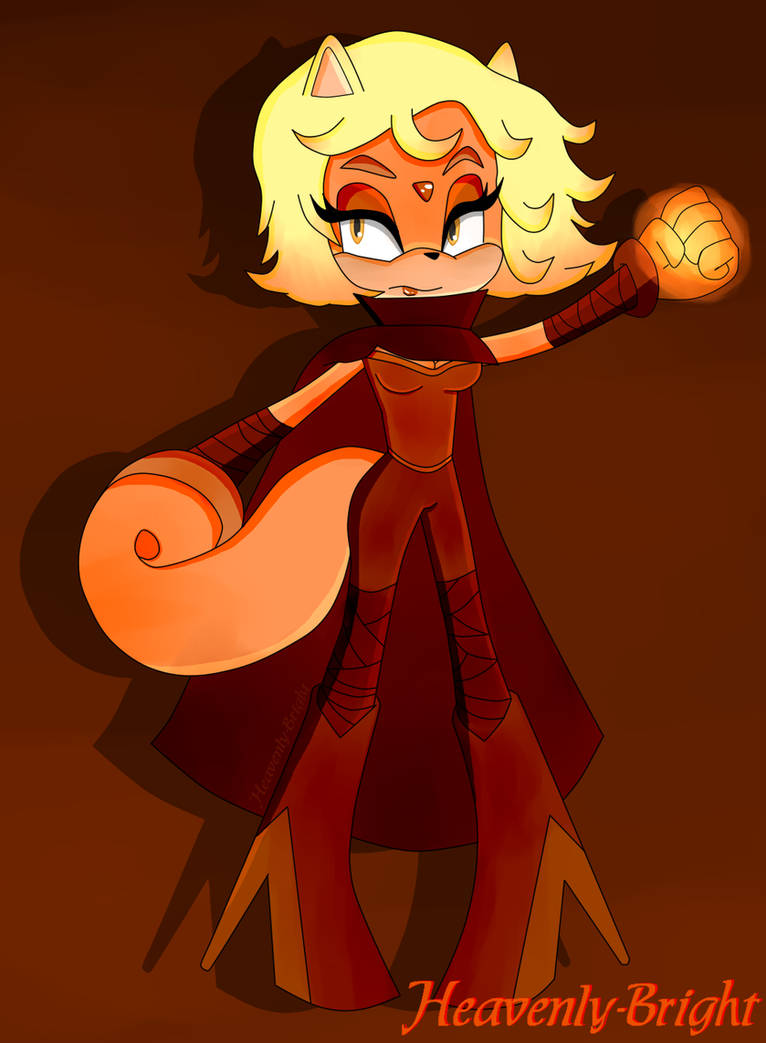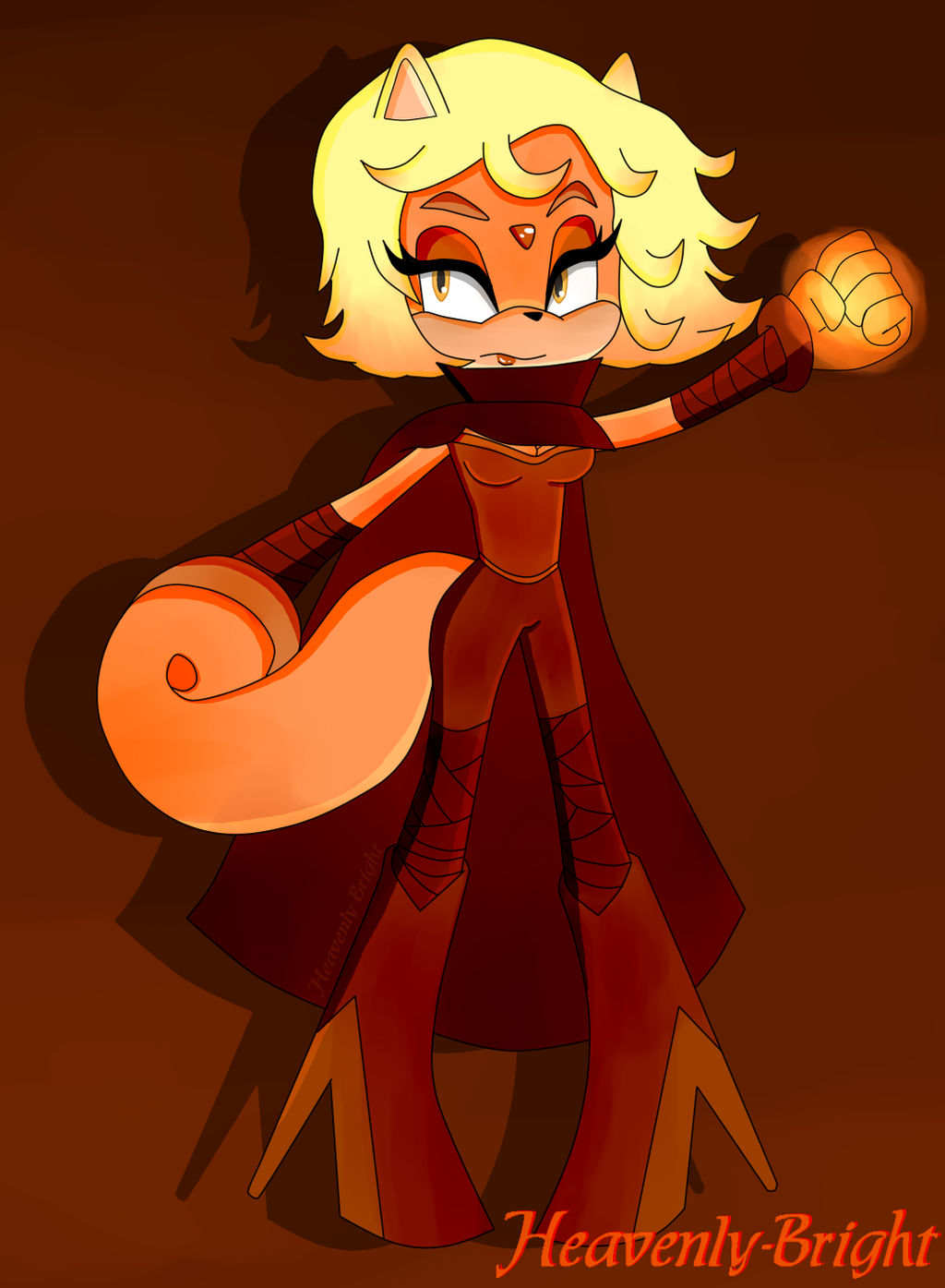 This a Sonic OC I've made a year ago.
I had an old reference of her from the time I made her and just did a redo drawing of her which is this result!
About my OC:
~~~
Full Name:
Flame The Flying Squirrel
Age:
16
Gender:
Female
Birthday:
August 13
Species:
Flying Squirrel
Allignment:
Good
Sexual Orientation:
Bisexual
Relationship Status:
Taken by Espio The Chameleon
Occupation:
Freedom Fighter
Height:
3'3 feet

Weight:
65 lbs
Skin Colour:
Orange
Hair Style:
Short wavy Bob
Hair Colour:
Blonde w Orange ends
Eye Colour:
Glowing
Light Honey (Orangey-brown)
Likes:
Espio the Chameleon, Team
Chaotix, Peace and Quiet, Team Sonic, Fighting

Dislikes:
Team Dark, Dr Eggman, Foolish people
Personality:
Flame is often times asocial when it comes to everyone wanting her to come to events as she
would rather be doing her own thing within her own time. She refers events as "a time waster" and would
want to be around people if there is danger or something productive to do. She gets angry easily when
no one agrees on what she has to say but calms herself by thinking of positive thoughts. She would rather spend
time by herself practicing her fire bolt skills by using her target, Eggman's robots. She loves destroying her enemies
and always has a time and place to be with her boyfriend Espio. Her and Espio have many common interests which
caused them to have a love interest for each other. Yet although they would rather be alone, they still make time to be
by themselves.

Skills/Abilities:
Flame is a Fire Mage and has a lot of skill of using her fire magic.
Her Fire Magic usually is more powerful when she is angry- which is most of the reason why she gets infuriated more easily.
She can shoot fire bolts out of her palms and as well as her eyes, which is why her eyes glow.

She looks gorgeous!

Love her, Francesca!




Reply

i share a birthday with her
other than that this is noice
Reply