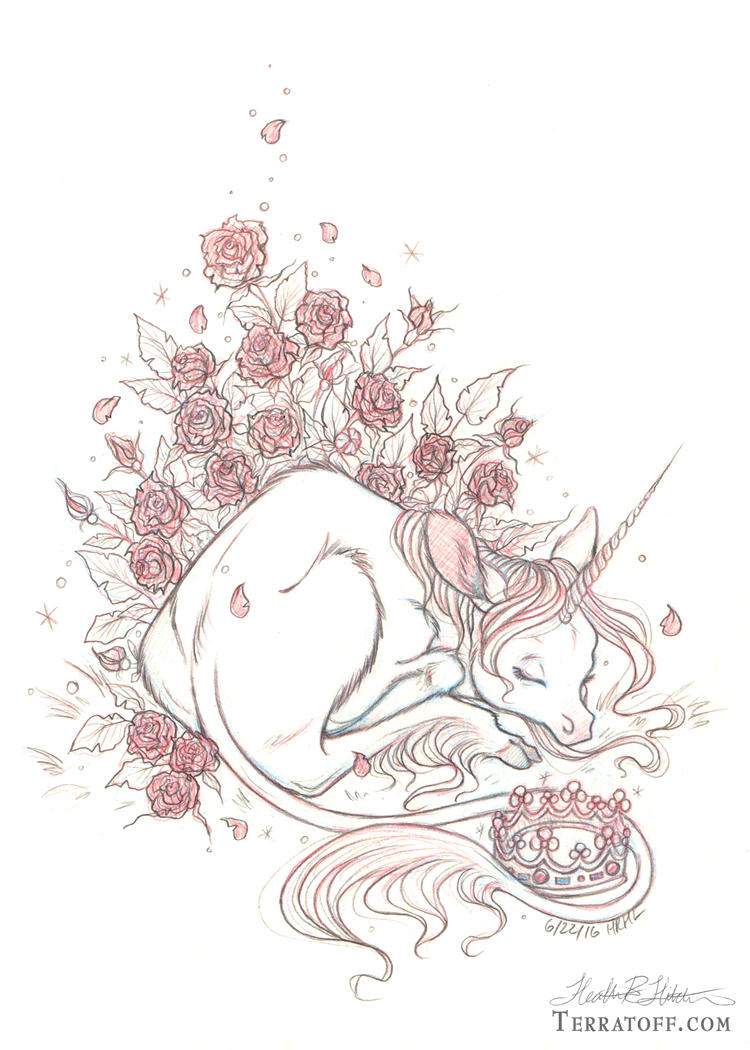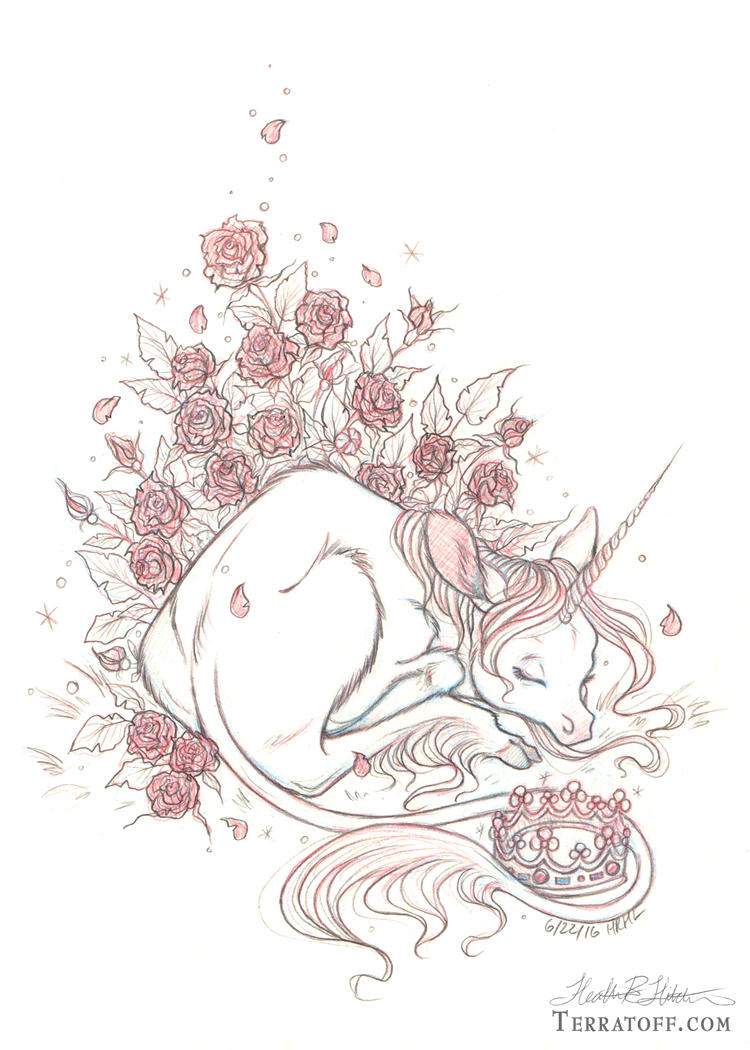 Watch
LIMITED PRINT RUN Available for Purchase here: www.etsy.com/listing/454983986…

WHAT IS #JUNICORN???
For the month of June 2016 I created one of a kind unicorn drawings all month long! It's called #Junicorn, a monthly themed challenge to celebrate and engage with the online fantasy art community. Specifically, I explored and expanded the lore of Unicorns within my own IP, a magical world called "Terratoff"
"Sleeping Safe"
"This drawing is the sixth Junicorn for 2016 , a sleepy baby unicorn! These unicorns are from my story (in development) "Terratoff".
In Terratoff, unicorns are very rare and precious, so mother unicorns get creative when protecting their young.
Since they are immune to "The Rott", mother unicorns often hide their newborns in bushes of Rotting roses to protect them while they are alone. They cannot stay there long however, for if a unicorn is away from beauty or purity for too long it will die of sadness."
My process includes several steps. First, the sketch is drawn softly with red and blue graphite to draft the idea. Then charcoal colored graphite is drawn on top to tighten and clean the drawing as well as add detail. The blue and red sketch remains intact and subtly visible beneath the charcoal color of the final drawing.
This process captures not just the final illustration, but also preserves the method and experience of creating it.
MORE
#JUNICORN
2016

Reply

Your style is really lovely. There is a nice texture and weight to the sweet baby and the whole piece feels very serene <3
Reply

this is so cute and elegant. I love your linework.
Reply

It is cute! You have nice style!

Reply

0w0 it's so pretty! I love it!
Reply

No problem! I can tell you put a lot of thought and work into the drawing with as many fine details as there are. It's a beautiful drawing
Reply

Reply