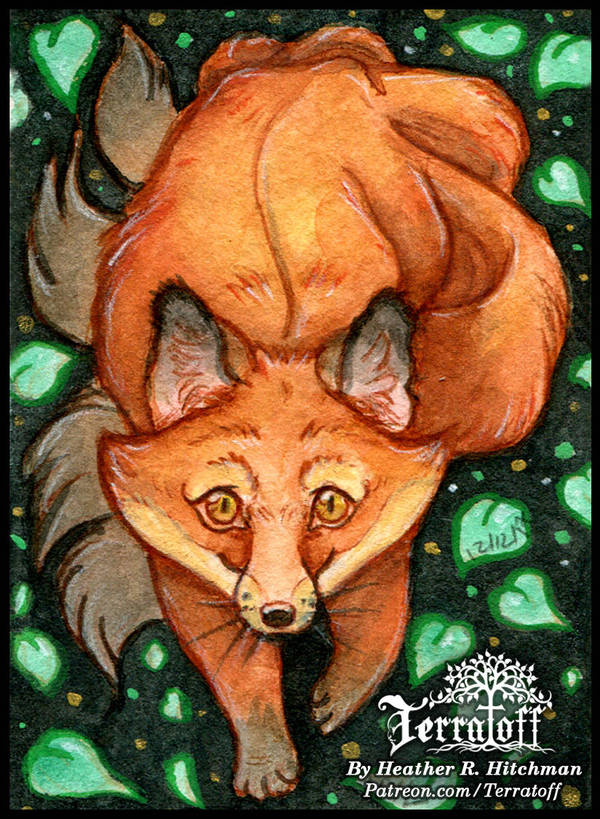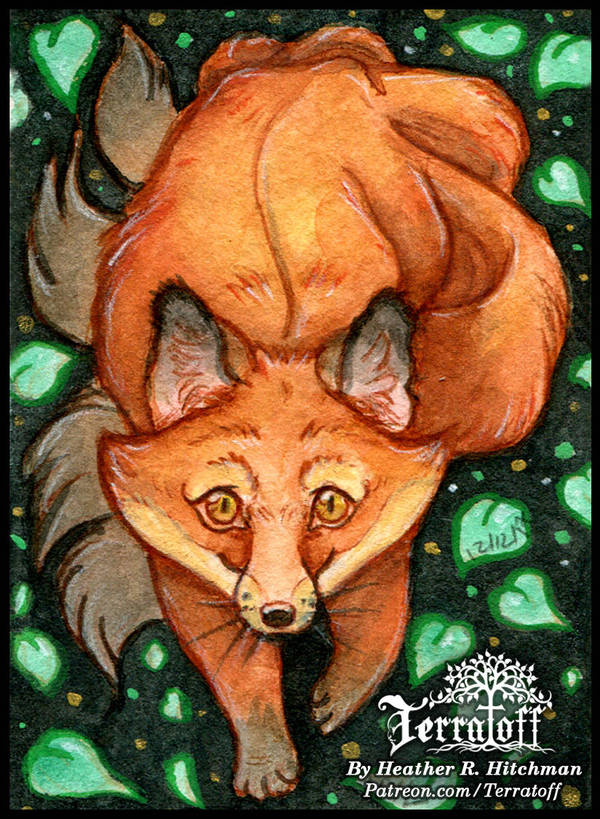 ORIGINAL AVAILABLE HERE:
www.etsy.com/listing/579116323…
? WHAT ARE THE KITSUNE OF TERRATOFF ?
I am building a paranormal fairy-tale world, filled with magical creatures & mystery! The Kitsune are one of the enchanted species of Terratoff, with special powers and their own customs. I made this series of ACEO paintings to explore their part of Terratoff!
STORY:
"
Kitsune are magical & sneaky! Able to dig tunnels that teleport them great distances, Kitsune often appear in the most unlikely places! This one has magically appeared before you with a message! But is it good or bad news?
"
MEDIA:
Mixed media on cold press watercolor paper - watercolor, ink, gouache, colored pencils, charcoal
! THE PROCESS !
My process includes several steps. First, the sketch is drawn onto the ACEO paper with Tombow Colored Pencils. Next, I use Brown Micron Pens to ink the subject. Finally, I paint with several layers of ink, watercolor, and gouache paint. You can find out more about my process and watch video tutorials on my Youtube, Twitch, and Patreon!
FIND OUT MORE ABOUT TERRATOFF & ENTER THE REALM HERE
FACEBOOK
TWITCH
INSTAGRAM
YOUTUBE
TWITTER
ETSY SHOP
TUMBLR
REDBUBBLE SHOP

MORE OF THE COLLECTION