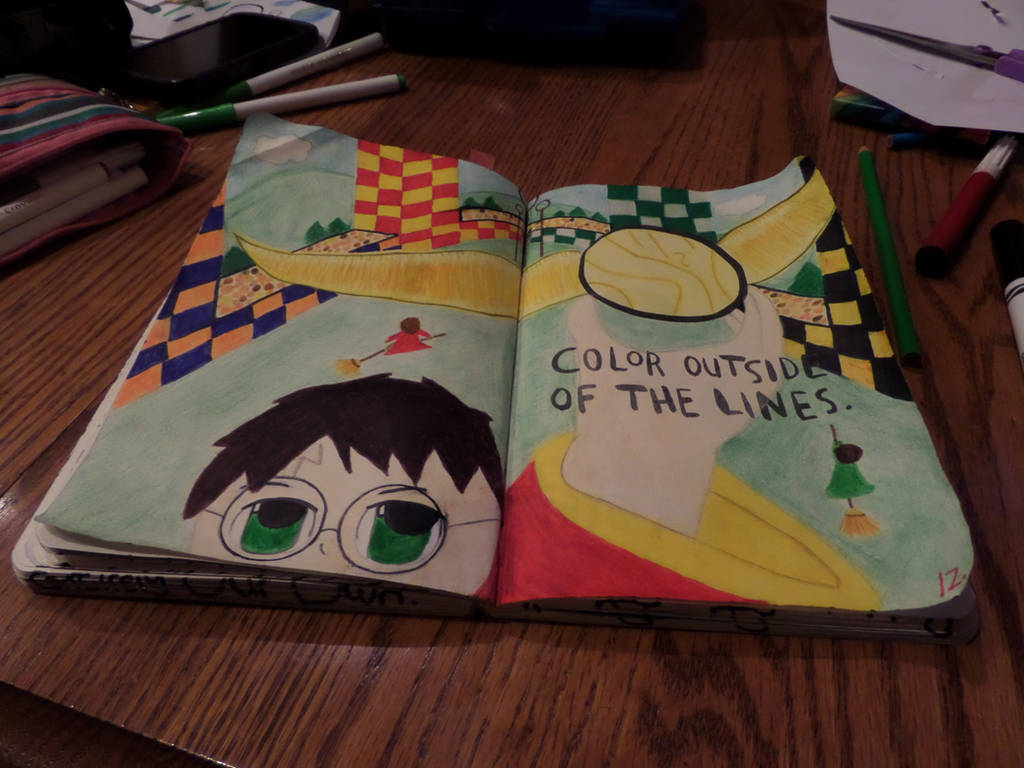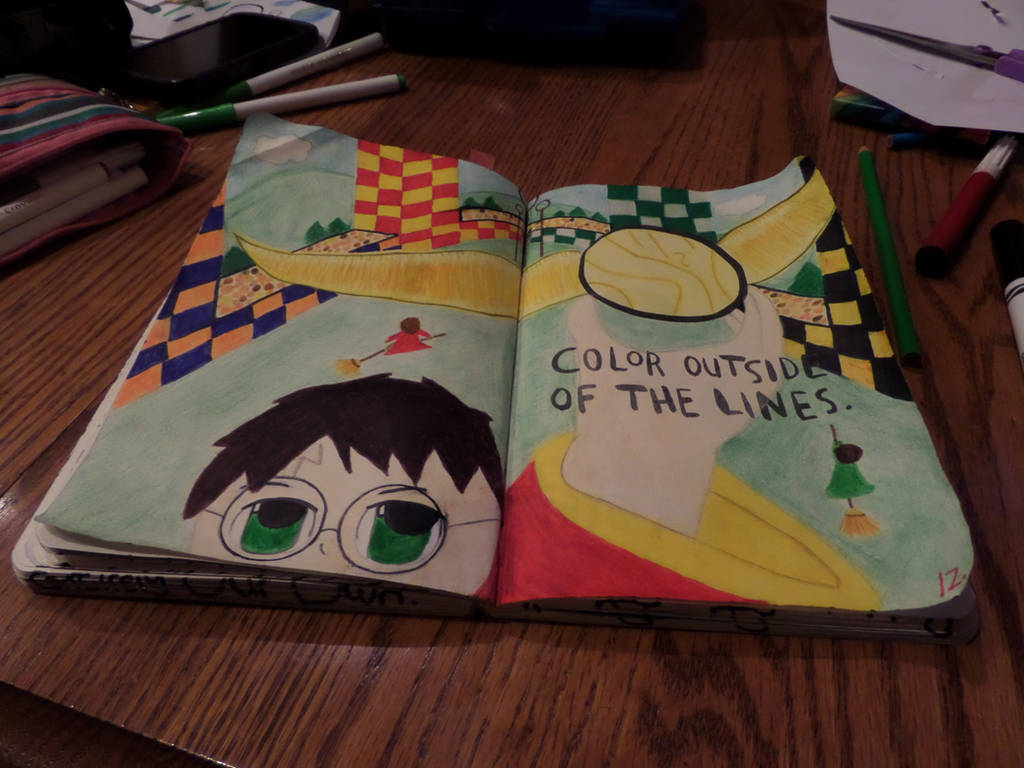 So I just finished up this page in my wreck this journal!

If you can't tell, it's Harry Potter catching the golden snitch, with the quidditch arena behind him. It literally took me FOREVER!!
But anyways, I think it came out pretty good....for me... ( For those of you who don't know, I cannot draw for my life, especially when it comes to people..) Of course, it didn't come out the way I was hoping... It looked awesome when I sketched it out, but then once I started coloring I kinda made it look worse. I wish there was an undo button when drawing on paper...
P.S. For those of you thinking, "it says color OUTSIDE the lines, but you colored inside the lines.", My response to you is this... Who ever said you cant color both outside AND inside the lines??? I did color outside the lines, but I colored inside as well.