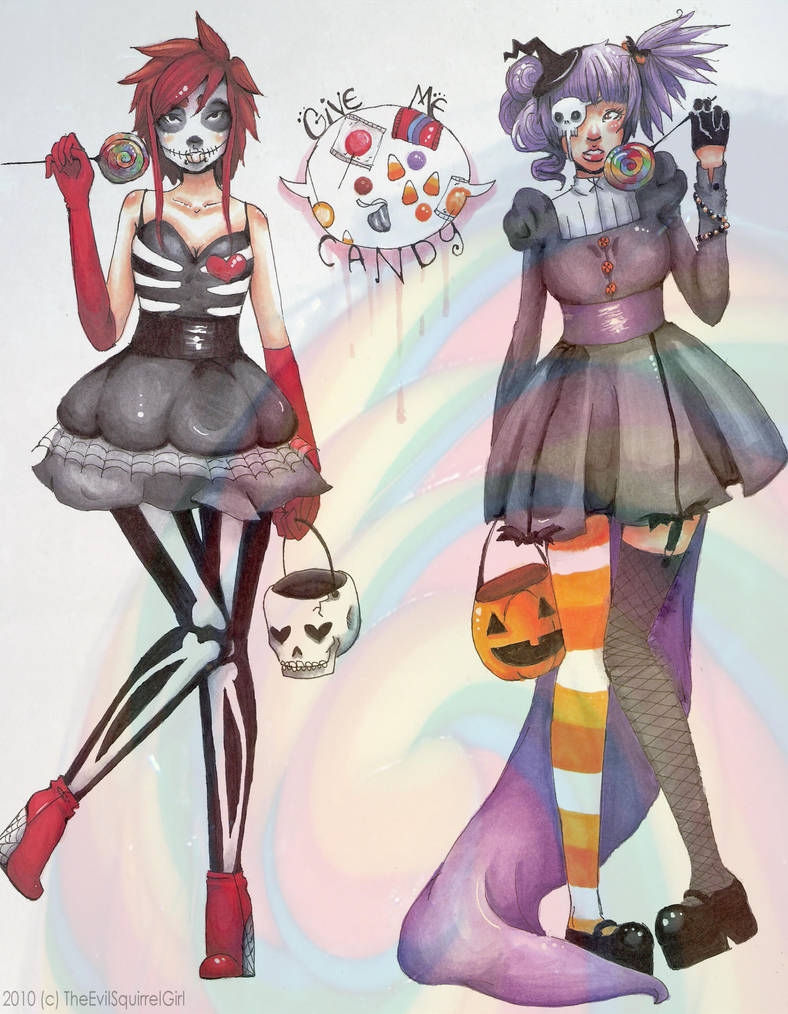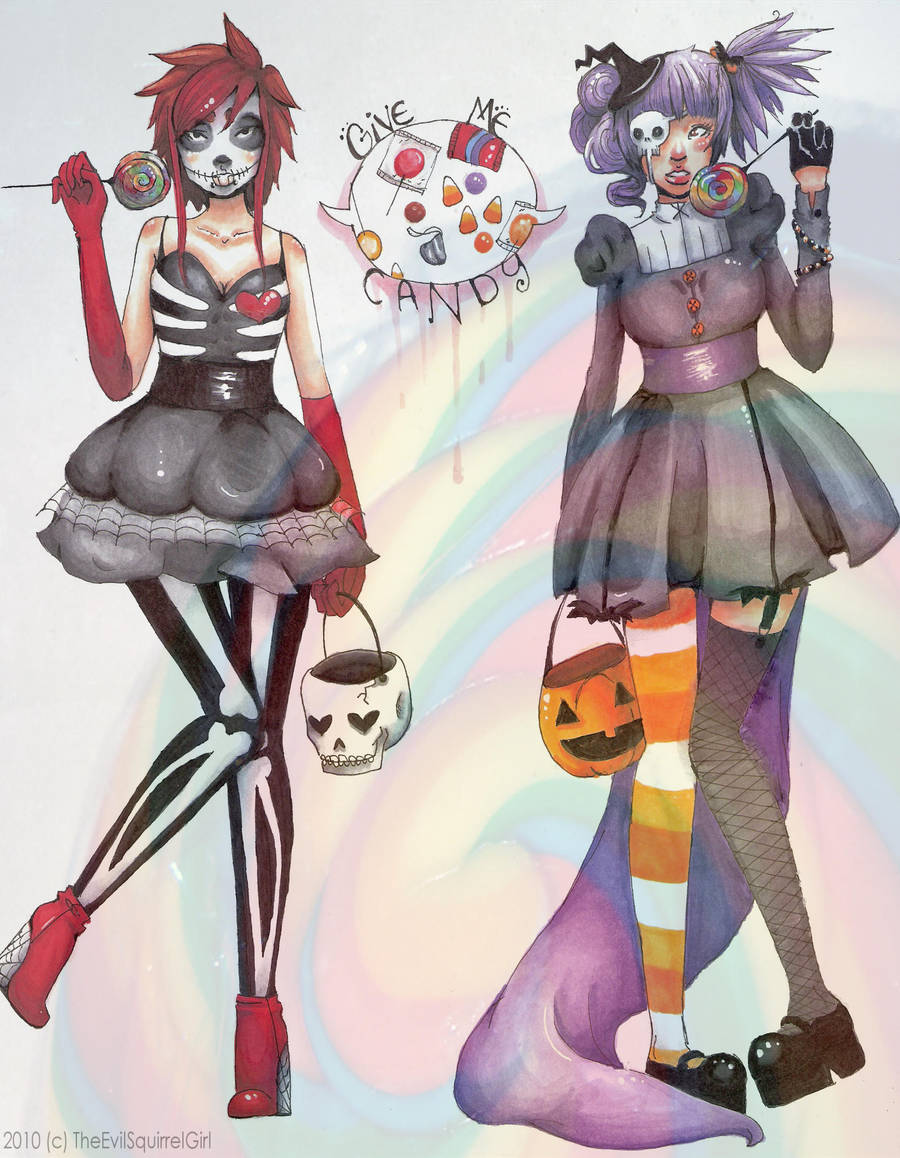 Watch
YOU GUYS HAVE NO IDEA HOW LONG THIS TOOK. @_@
This is for a Halloween contest over at



I tried to balance the darkness and cuteness, with the more dark character on the left (trick) and the cuter on the right (treat)
An alternative name to this is The Skeleton and the Witch!

These are two OC's of mine, the on on the left is a new one named Jenny (yes, her face is painted) and the one on the right is Little Miss Misfit, seen here: [link]

Candycandycandy. Lollipops are awesome. I happen to be eating one. xD

Materials: I did this traditionally with copic markers. It looks better in real life :/
I edited on the computer (cleaned it up a little)
and added the lollipop texture [link] by ~Camiloo.

Hope you like it! Feedback/critiques are greatly appreciated, i put a lot of work into this (:

I absoloutley LOVE their costumes, so many little details, and I think you got the balance of cute and dark just perfect

Reply

Aw. I really like the girl on the left side!

Nice drawing! C:
Reply

I totally love the Harajaku type of style here! You must be a fashionista to think up these ideas! Love the candy corn tights!You have anatomy perfect!
Reply

awesome :'D i love the coloring <3 -does envy it-
Reply

Reply

This is just awesome....love it!
Reply