Tomorrow I have all kids to myself yep 6 ! while my Dad and Trent head out to Clipsal 500 tomorrow ! Trent won tickets on the radio about 3 weeks back as well as tickets to Robbie Williams but hes not into seeing that !
So Today I had a break from cleaning ( hard to believe ! ) and instead got baking , bulk cooking......
Made huge slab of Vanilla slice , 24 banana muffins , 24 butterscotch muffins , anzac slice as well as loaded pizza puff scrolls and chilli scrolls........
Plan to freeze some of the muffins for school lunches and the scrolls but I think im done for the day !
My back is telling me to sit down and do nothing ! well might put my outlander on and watch it totally addicted !
Tomorrow I plan to sit and draw if I get time running after 5 kids is a full time job !
Oh and set up a picture wall in my kitchen it was rather blank ! and a coffee station ! so I think on that note I shall go have a nice cup of coffee ! and sit down before making dinner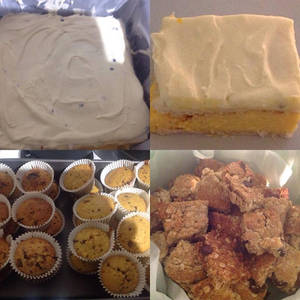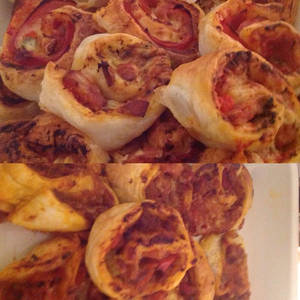 More house sort outs this time the kitchen............. I had set my coffee station over the microwave but I am concerned that if water drops in by mistake goodbye microwave so changed it

not as happy with it now !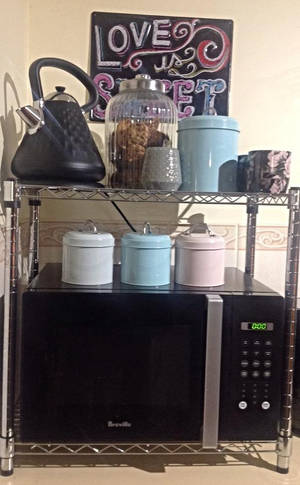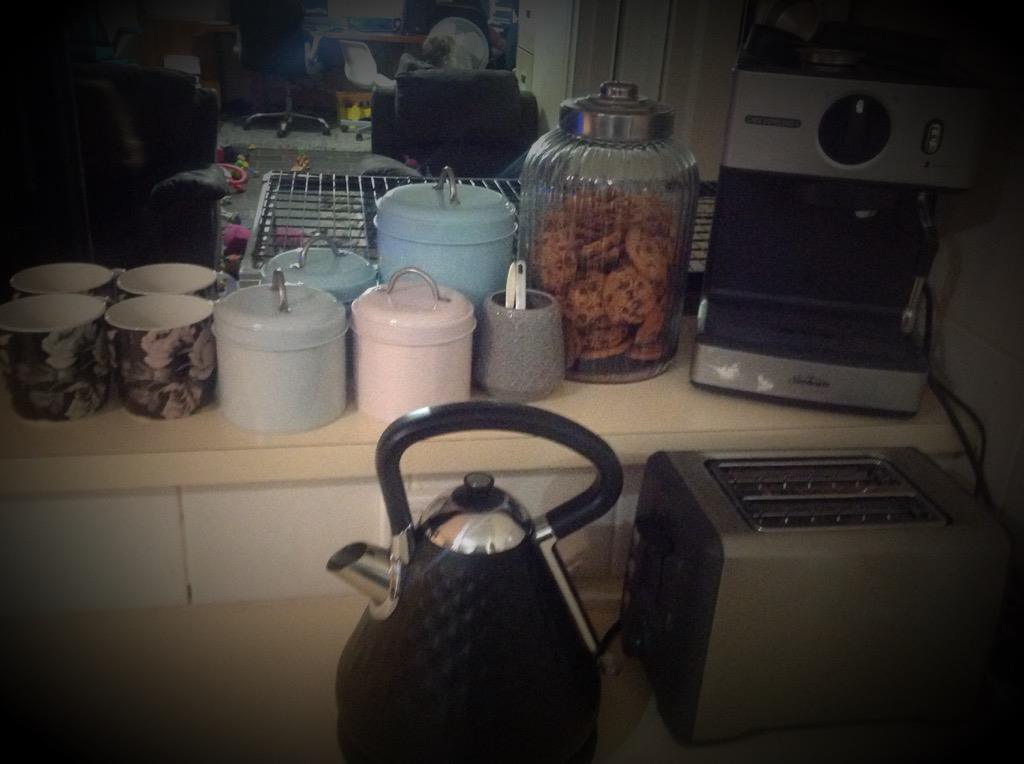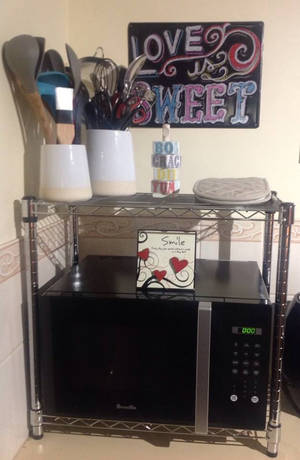 my picture wall ! adds some much needed personality to my space !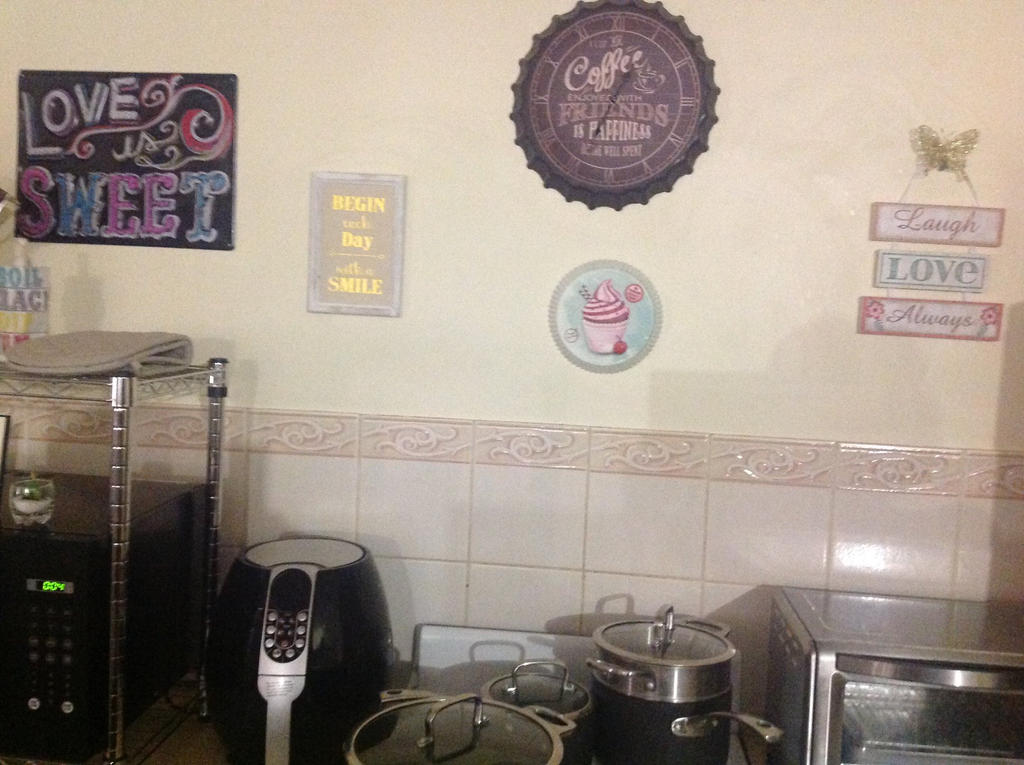 My Sisters