I have always wanted to organize my house but did not have the money to start or will power to be honest....... being a Mum of 6 my whole life seems to revolve around cooking , cleaning and yet the house never seems to get as clean or tidy as I want it and I feel so worn out........ plus we rent so putting up shelves or making extra rooms was not a option !
Well I was paid back some money I was owed from last year and decided I could afford to spend $300.00 after paying all the bills and decided I wanted that money to go as far as I could because we live week to week and I do not have one those magical money tree ( has not stopped me hunting for one ! ) so it had to be budget friendly as well as recycling some older things I owned to look brand new......
So I purchased a bedhead after xmas couldn't afford to do my room up plus we share with my 2 toddlers so the kids things had taken over and it looked well kid room , cluttered mess !!!!! so I went to Kmart Australia and purchased some cheap stylish bedding , a pretty pink velvet chair and some cushions as well as a fluffy pink throw from target to go with what I already had ( my grannies antique lamp and my flowers. ) I feel it really came together so well !!!!!!!!! cost me approx $130 or less.... oh and Fantastic furniture where I purchased my bedhead from asked to display the photo on there website as well as TV , paper adverts and I go in the running to win a $250 voucher ( not going to say no ! )
My ensuite was this small room with no vanity storage and room is lacking so everything was thrown into plastic tubs and well it was so messy I hated it ! but I finally found a wire draw set that fits under my vanity for storage and thought its still not allot its now clean and tidy....... I matched the colours with our room as well as some pretty decorations and even came up with a budget crafty idea for a flower set with fairy lights in the bottom of a jar it hides my air freshener - total room cost under $ 70
My fridge was the cheapest space to clean up it took allot of scrubbing and a few ( about to be thrown out ) plastic tubs and some cheap labels to organize this space ! I now have my fridge set up in a way that I can see what we have at a glance ( handy for bulk cooking ) and saves me money because in the long run I won't buy what we do not need ! - cost $3.00 for the labels
My pantry - I call it my little chaos it was terrible like think WW1 and WW2 put together and you get the idea...... I had so much stuff , it was so messy like frightening to think about really ! so I purchased some clear plastic tubs and containers and baskets from Kmart , used some Canisters I already had in pastel to add some colour to brighten the space as well as recycled some old freezer draws that were going to get thrown out to use as draws for my grocery , canned/tinned , veg , and unopened goods........ with a few labels and cleaning power and 7-8 hours yes it was a huge job I got it done........ and to be honest it still amazes me this is my pantry I just love it and the photo's do not do it justice ......... total room cost $60
So tomorrow I hit the kitchen and under my sink ( shudder) and I already know I spent $15.00 and will use mostly every thing else I own...... less mess more organized ...... if I could teach my 21 year old son how to wipe the dishes and put lids back on my plastic containers instead of chucking them into what ever cupboard he finds space in that would be great ! few months back he threw a glass dish in and it fell out and shattered needless to say it fell on my foot it was bleeding and I needed stitches so I so do not need that to happen again ! I could not walk on it easily.........
Total cost came to - $278.00 !!!!!!!!! under budget <3 always good but it was huge job this week i am so sore ! my back is killing me
Now to save up to do the rest of the house * pouts *
OH also opened up a Instagram page !!!!!!!!
www.instagram.com/heartsdesire…
facebook - Lisa Cotter ( Lisa Treleaven)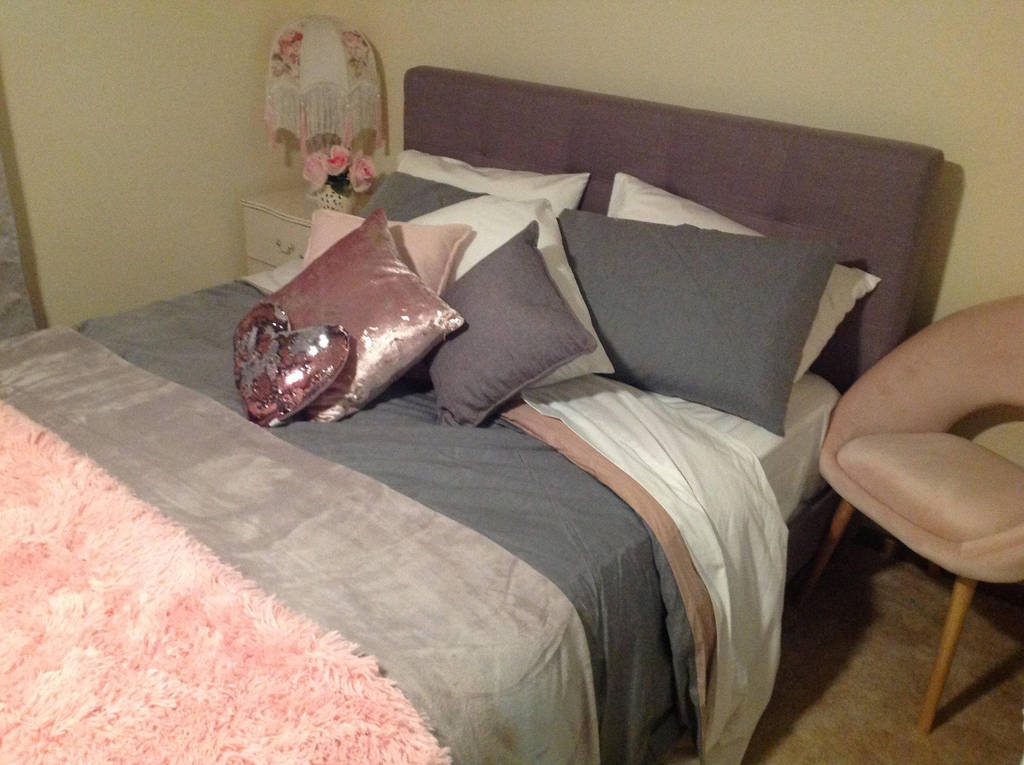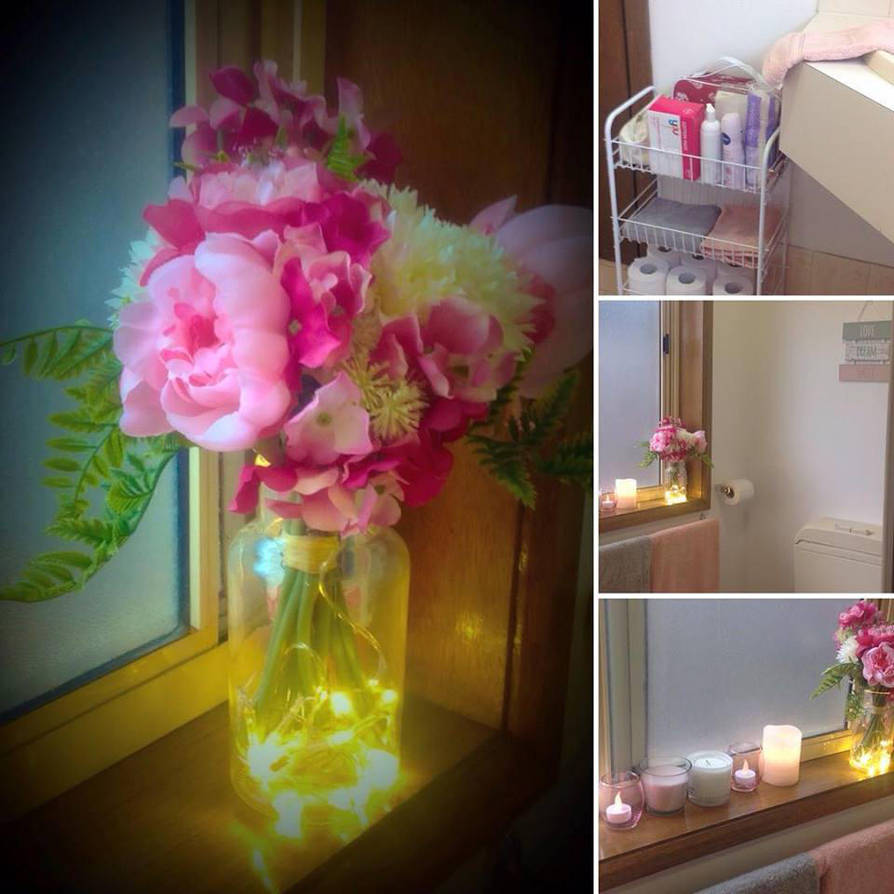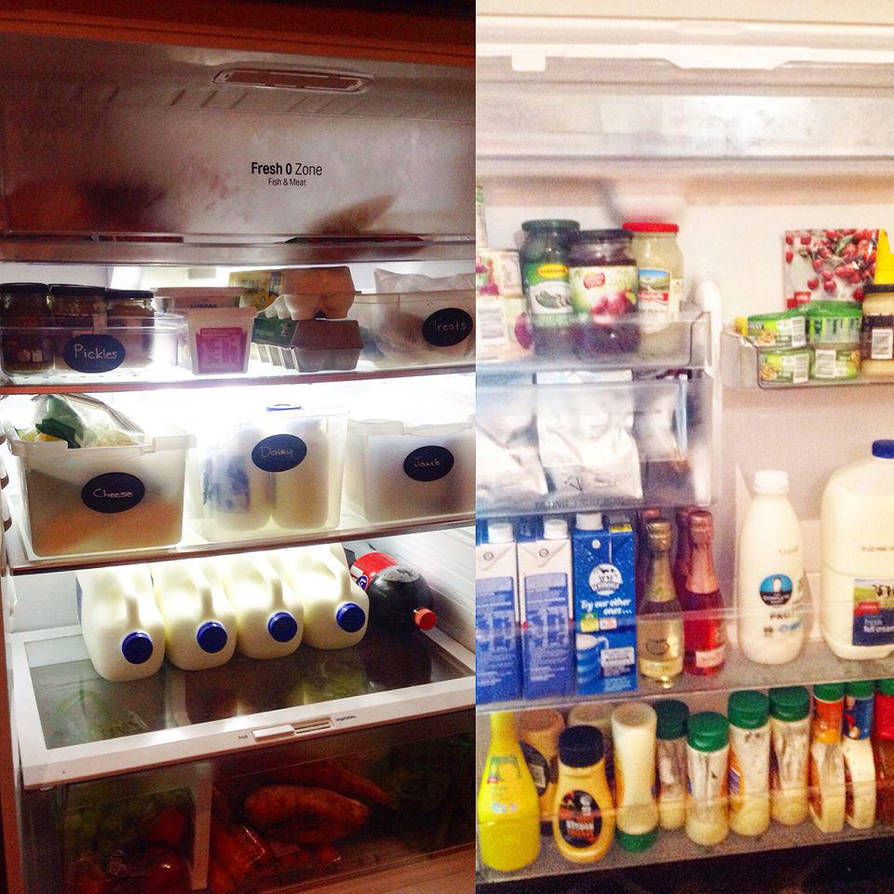 My Sisters