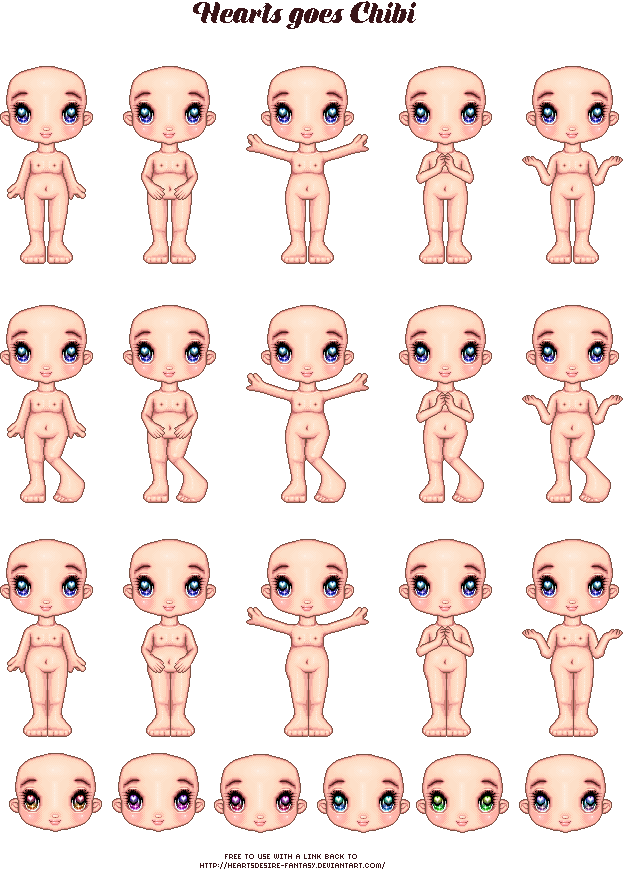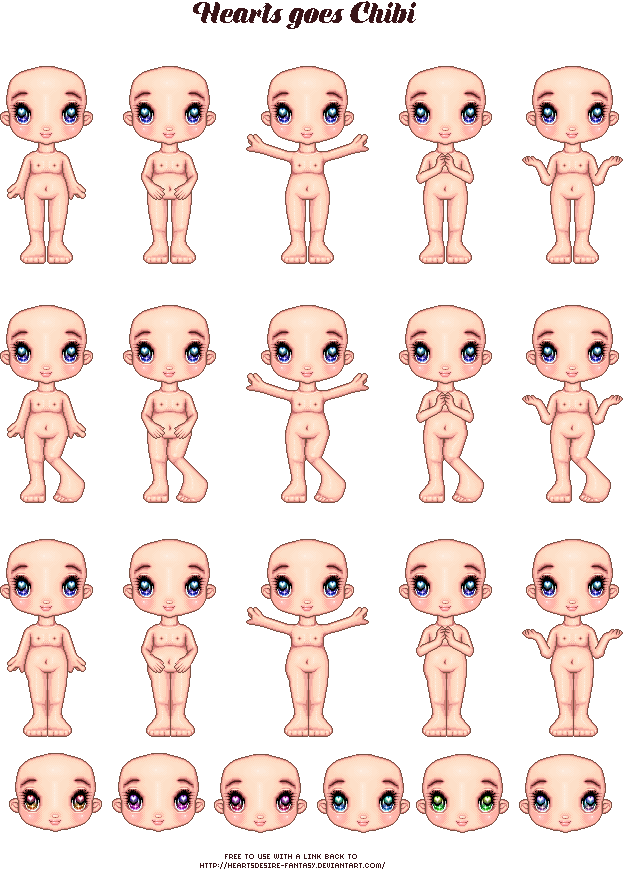 New base set for 2018 - I have named it Hearts goes chibi , comes in a few different poses and different eye shades, as well as being unisex so it can be used for both if you wish.
I always wanted a chibi base and sure it's different from all the cell shaded pieces but this is my version, also inspired by my Candy base !
I do hope you like it

please send a link to any pieces you do using my bases I will add them to my favourites !
Base rules

feel free to use my bases as long as you link back to my DA page "
heartsdesire-fantasy.deviantar…
"
feel free to edit my bases , but still please provide a link back
These bases can be used in art , adoptables , pixel dolls , tool shaded dolls or to your own hearts desire as long as you do not profit ie. make money from the image using my base ( non real life currency is fine)

Please do not use my bases to make dollmakers or alike without permission.
Any questions feel free to message me.