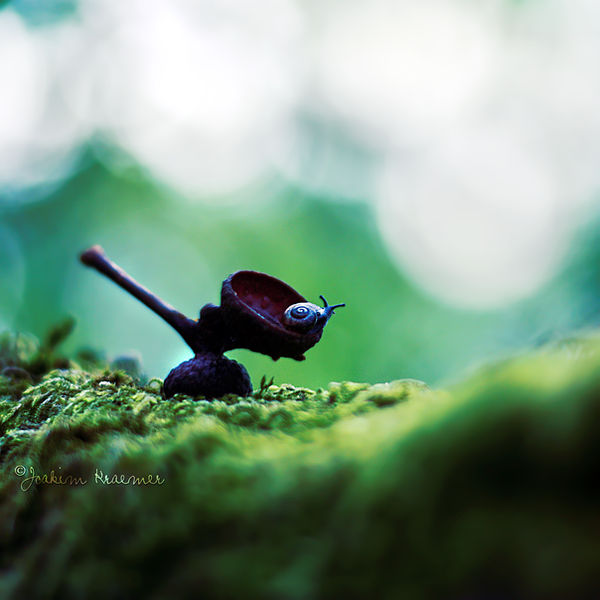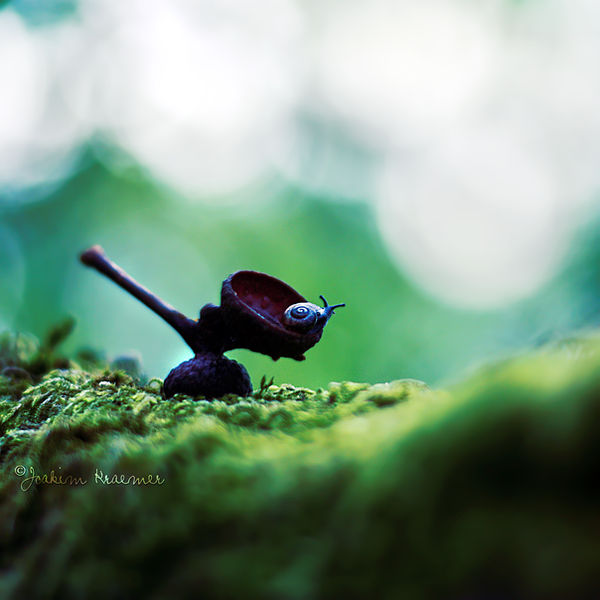 The big unknow world..

looks like he's relaxing in his new sofa

Equipment:
Canon eos 350D
Canon EF 50 mm f: 1.8 II
_________________________________________

Copyright © Joakim Kræmer
Do not reproduce, copy, edit, publish, transmit or upload in any way without my written permission.
A very cute shot here of a little snail-fella indeed.
The thing I see here is that it's a bit much in the bokeh department. All the brighter light there shown as bokeh has a very strong part of this shot due to it's intensity.
Often this is a great aspect of working with light, to have angles of bokeh to strenghten up the scene but here I think it takes the overhand a bit much and makes the scene less interesting in comparison if you would've had other tones of colors there or any for of texture.

The benifitial thing about using/working with bokeh is that you get a hellova DOF in the scene itself.

Great setup and sweet photo, just don't use the brighter bokeh too much when composing a scene like this, if you're unlucky it can get too much attention as I think it have here.

Keep shootin mate, I'm amazed on your development the last couple of months. Keep it up!

/rob
The Artist thought this was FAIR
14 out of 14 deviants thought this was fair.